Diners are often over-whelmed by the sensual artistry of the dishes Executive Chef James McDonald turns out at two of Maui's most heralded dining venues — Pacific'O and l'o. A Philadelphia native who has shared the kitchen with an international network of chefs at Ritz-Carlton and Westin hotels and at the five-star Grand Hotel Quellenhof in Bad Ragaz, Switzerland, McDonald has called Hawaii home since 1980.
When he's not on the road promoting Hawaiian cuisine, McDonald is busy overseeing the award-winning kitchens at Pacific'O and I'o in the town of Lahaina on Maui. In addition to getting rave reviews throughout Hawaii, McDonald is the subject of national and international acclaim. Three years ago he realized a lifelong dream when he was invited to cook at the James Beard Foundation in New York.
Never hesitant to take a risk in the kitchen, McDonald pushes the envelope when it comes to fashion, too. While most of his peers stick to traditional white chef's coats, McDonald's armoire is filled with a rainbow of colors, including one of his favorites — periwinkle blue. Still, as fun and cool and hip as he is, it's McDonald's artistry in the kitchen that has catapulted him to the zenith of Hawaii's culinary community. Read on for a taste of Hawaii.
---
Hapa/Hapa tempura with lime basil sauce, white miso and soy wasabi glazes Serves 4
For the lime basil sauce:
1 ounce lemongrass stalk, smashed and chopped
1 ounce ginger root, smashed and chopped
1 teaspoon yello Thai curry paste
1 teaspoon dry basil
1 tablespoon white miso
2 teaspoons turmeric
3 ounces lime juice
2 tablespoons honey
8 ounces clam juice
1 tablespoon cornstarch with 1 ounce water
1 tablespoon fresh basil, chopped
In a sauce pot over medium-high heat, dry sauté the first 6 ingredients for approximately 30 seconds, then add the lime juice and honey and reduce by half. Add clam juice and simmer for 20 minutes on low heat. Bring sauce to a boil and thicken with cornstarch slurry (cornstarch and cold water combined to a pastelike consistency). Remove from heat, strain, and add fresh basil.
For the white miso glaze:
2 cups white miso paste
1⁄4 cup rice wine vinegar
2 cloves garlic
2 cups peanut oil
Place all ingredients into a blender and puree until smooth. Store in a squirt bottle in the refrigerator until ready to use.
For the soy wasabi glaze:
1 cup wasabi powder
3⁄4 cup water
2 cups low-sodium soy sauce
Combine wasabi and water in a bowl and cover for 5 minutes. Add soy sauce. Store in a squirt bottle in the refrigerator until ready to use.
For the tempura:
4 3-ounce ahi blocks, sashimi grade
4 3-ounce ono blocks (or any other white fish), sashimi grade
1 package tempura batter, mixed per package directions and refrigerated
2 tablespoons fresh herbs (dill, basil, cilantro and parsley) along with ogo (a variety of fresh Hawaiian seaweed), chopped and added to tempura mixture
4 teaspoons tobiko caviar
4 4-inch-by-8-inch sheets nori seaweed
Oil to deep fry
Salt and pepper to taste
Lay out the nori sheets and place ahi blocks at base of each sheet. Spread 1 teaspoon of tobiko caviar on each ahi and place ono block on top. Season and roll blocks in nori sheets to form 4 blocks. Seal edges by wiping a little tempura batter in between sheets. Coat the nori-wrapped fish blocks in tempura mix and deep fry in oil at 360 degrees for approximately 5 minutes to a temperature of medium rare. Remove from oil to paper towels, then cut into 1⁄2-inch slices.
Presentation: Ladle some lime basil sauce on each of four plates. Garnish each with some white miso glaze and soy wasabi glaze. Lay tempura slices on each plate. Note: Tempura vegetables are an excellent accompaniment to this dish.
---
Coconut macadamia nut crusted catch with Thai peanut coconut sauce, sweet-and-sour glaze and tropical salsa Serves 4
For the Thai peanut sauce:
1 ounce lemongrass, chopped semifine
1 ounce ginger, roughly chopped
1 ounce garlic, roughly chopped
2 ounces lime juice
4 ounces sake
1 ounce shrimp sauce
1 cup chicken stock
1 cup coconut milk
2 cups peanut butter
1 teaspoon sambal chili paste
Salt to taste
In a sauce pot over medium heat, dry sauté the lemongrass, ginger and garlic for 1 minute. Add lime juice, sake and shrimp sauce. Reduce by half. Add chicken stock and reduce by half. Add coconut milk and peanut butter and let simmer 15 minutes. Strain, add sambal and salt to taste.
For the sweet-and-sour glaze:
2 cups sugar
2 cups rice wine vinegar
1⁄4 cup red wine vinegar
1⁄4 cup white wine vinegar
1 ounce low-sodium soy sauce
2 teaspoons cinnamon powder
2 teaspoons chili flakes
2 cinnamon sticks
Place all ingredients into a sauce pot over medium heat. Bring to a boil. Reduce heat. Simmer for 20 minutes, stirring occasionally.
For the tropical fruit salsa:
1⁄2 cup pineapple, diced
1⁄2 cup papaya, diced
1⁄2 cup mango, diced
2 tablespoons cilantro, roughly chopped
1⁄4 cup onion, diced
Combine all ingredients and reserve chilled.
For the crust:
1 cup macadamia nuts, chopped semifine
1⁄2 cup unsweetened coconut thread
1⁄4 cup panko (Japanese bread crumbs)
1⁄2 cup flour
2 eggs, beaten
4 5-ounce fresh fish fillets
Salt and pepper to taste
Mix macadamia nuts, coconut and panko together in a shallow pan. Set up a breading station by placing flour and eggs in 2 separate shallow pans. Dip fish fillets in flour, then eggs, then nut mixture. Bread only 1 side of fish. Season fish and place in sauté pan heated with peanut oil, nut-side down and cook until golden brown. Turn fish over, remove from heat and reserve covered until ready to serve.
Presentation: Ladle a little peanut sauce into the middle of each plate. Place a piece of fish in the center of the sauce. Ladle a little sweet-and-sour glaze over the top of the fish. Top with tropical fruit salsa.
---
Tiger by the Tail Serves 6
18 extra large (6–8 per pound) prawns
Salt and pepper to taste
Shichimi spice to taste
1 cup polenta powder
4 ounces sake
1⁄4 cup butter
2 tablespoons shallot, minced
1 teaspoon garlic, minced
1 pound oyster mushrooms
1 pound asparagus
1⁄2 cup peanut oil
Lilikoi sauce (recipe follows)
Season prawns with salt, pepper and shichimi spice. Dredge prawns in polenta. Place a sauté pan over medium high heat, add oil, and sauté prawns until browned on each side. Add sake, butter, shallot, garlic, mushrooms and asparagus. Season. Sauté until cooked through.
For the lilikoi sauce:
1⁄2 cup shallot
1⁄2 cup ginger, crushed
1⁄4 cup lemongrass, crushed
4 cups sake
1 gallon shellfish stock
3 cups lilikoi (passion fruit) purée
Cornstarch slurry
2 tablespoons coriander seed
1 teaspoon white peppercorn
1 teaspoon turmeric powder
2 quarts cream
1⁄4 cup sugar
Salt to taste
Dry sauté shallot, ginger, coriander, peppercorn, turmeric and lemongrass. Add sake and shellfish stock and simmer for 30 minutes. Add sugar, lilikoi, cream and cornstarch slurry. Season and strain.
Presentation: Arrange on a plate with starch of choice and lilikoi sauce. Serve immediately.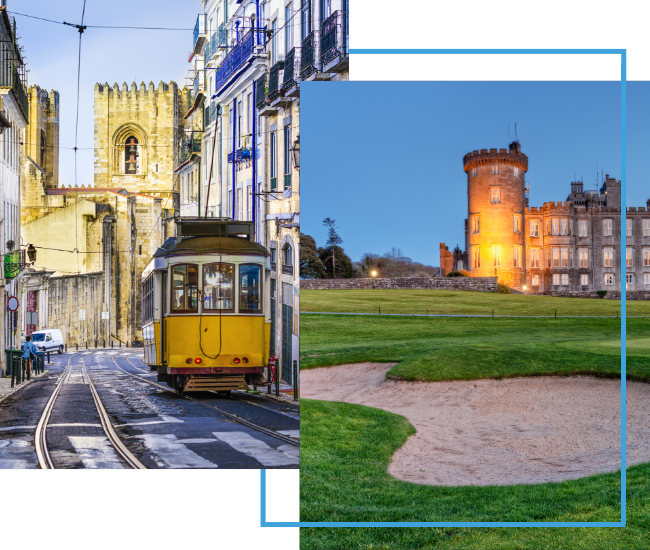 FX Excursions
FX Excursions offers the chance for once-in-a-lifetime experiences in destinations around the world.
Explore Excursions
The Perelman Performing Arts Center (PAC NYC), the cultural cornerstone and final public element of the World Trade Center site, opened this September.  The new performing arts center in Lower Manhattan provides a dynamic home for the arts, serving audiences and creators through flexible venues enabling the facility to embrace wide-ranging artistic programs.
Sponsored Content
Many small- and medium-sized businesses face time and budget constraints when organizing corporate hotel travel for employees. To address this problem, IHG® Business Edge emerged as a cost-free business travel solution for small- to medium-sized enterprises, offering travel managers exclusive access to enticing perks, handpicked educational resources and comprehensive company travel metrics. IHG Business Edge connects our loyal customers to our portfolio of 5,800 hotels and resorts across 18 brands in more than 100 countries.
Whether you call secondhand fashion treasure troves "thrift stores," "fripperies," "charity shops," "vintage boutiques" or something else, shifting the paradigm from "old clothes" to "new finds," you may find the best, most conversation-starting souvenirs inside these shops and neighborhoods located in the world's most fashionable cities and a few unexpected places.