Chef Chai Chaowasaree's (known as Chef Chai) passion for the regional cuisine of Hawai'i extends far beyond his kitchen. He co-founded Hawaii Islands Chefs with a mission to provide the world with the best of Hawai'i's diverse culinary resources from the culture of the people and the bounty of the land and sea.
Chef Chai is best known for fresh ingredients and a taste of the islands. His personal culinary style fuses fresh Hawai'ian ingredients with the flavors of Asia, embodying the cultural diversity of the Hawai'ian Islands. As owner and chef of Singha Thai Cuisine in Waikiki and Chef Chai at Pacifica Honolulu, he perennially receives recognition as one of the region's preeminent chefs. Seeking out new ingredients from Oahu farmers markets and Honolulu's Chinatown serves as a reminder of his childhood in Bangkok scouring for ingredients for his family's popular restaurant.
And now he's bringing his signature flavors to 30,000 feet as Hawaiian Airlines' new executive chef, crafting the in-flight first- and economy-class menus and managing more than 20 kitchens worldwide.
"I'm excited about the challenge of offering customers a new selection of menus that will make the flying experience to and from Hawai'i even more enjoyable," said the award-winning chef.
Safe to say, travelers are excited, too.
What three go-to ingredients are always in your home kitchen?
Garlic, sambal chili and shoyu (soy sauce) — with these three key ingredients, you can create endless seafood, meat and vegetarian dishes.
What's your favorite season for cooking, and why?
I would definitely say summer, because all of the fruits and vegetables are in season and taste the absolute best. Local tomatoes are so juicy and flavorful, and the pineapple is the sweetest. There is also nothing like biting into fresh ahi (my favorite fish), and in the summer prices are reasonable.
Aside from your current position, what's the best job you've ever had?
Honestly, I've loved all my jobs. I always count my blessings and strive to do my best in any environment. If I have to choose one, it must be when I hosted my own weekly TV cooking show with my best friend, BethAnn Nishijima, Two Skinny Chefs. It was a lot of fun. We met so many guest chefs and traveled the world together.
What's the first meal you ever cooked?
Back in Thailand when I was 12 years old, it was mixed vegetables stir-fried with black tiger prawns. I remember walking to my family dinner table that evening and I couldn't find anything I liked, so I went to the kitchen and cooked something for myself. After that, it became a regular thing.
What are your first thoughts when you hear "farm-to-table"?
What a fantastic idea, especially since I live in Hawai'i and sustainability is important. Waiting for produce from the mainland can take several days, and it can lose freshness and nutrients. If I had enough space in my restaurant, I would love to grow my own herbs, spices and greens.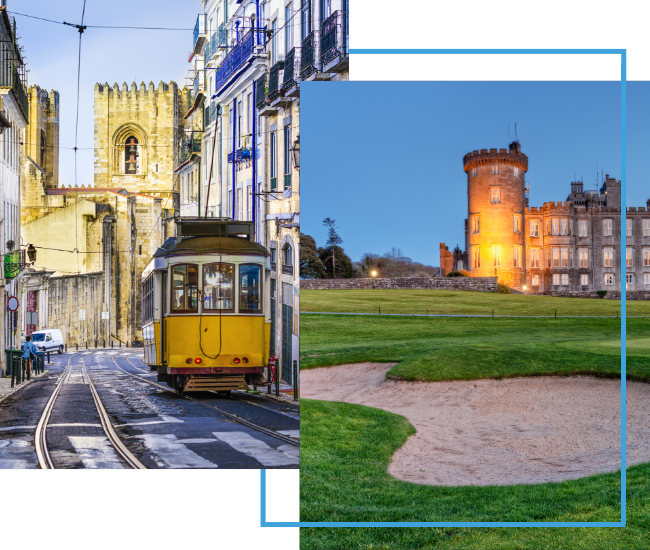 FX Excursions
FX Excursions offers the chance for once-in-a-lifetime experiences in destinations around the world.
Explore Excursions
A new and expanded campus at the Buffalo AKG Art Museum has been completed, reopening this summer and featuring new architecture designed by the architectural office of OMA New York, led by partner Shohei Shigematsu and project architects Lawrence Siu and Paxton Sheldahl, with Cooper Robertson (executive architect). The new expansion includes the Jeffrey E. Gundlach Building and extensive renovations to existing buildings. A $20-million commitment from New York State and Governor Kathy Hochul helped fulfill the expansion's budget and completes the $230 million capital campaign, the largest campaign for a cultural institution in the history of Western New York State.
Sponsored Content
In an increasingly digital and interconnected world, the Global Business Travel Association (GBTA) Convention remains an indispensable platform for business travel industry professionals seeking to make the most of the power of face-to-face connections. Taking place August 13–15 in Dallas, the 2023 GBTA Convention provides the unique opportunity for professionals and companies to join visionaries, thought leaders and industry experts for meaningful networking, cutting-edge insights and inspiring innovation.
Ever since opening in 2021, Nobu London Portman Square has served as the focal point for many gatherings, stays and experiences. This fall the hotel's Nobu Bar adds four more reasons to visit with an exciting array of offerings, menus and events.