Every two years, some of the finest chefs representing the créme de la créme of restaurants around the world gather in a quest for gold. This year, Andre Garrett, head chef at London's acclaimed Galvin at Windows, was among the culinary artists invited to compete for the coveted Bocuse d'Or.
During a career spanning two decades, Garrett has earned a reputation as an innovative and creative talent. In 2001, he represented the United Kingdom in the Prix Culinaire International Pierre Taittinger. Established by Claude Taittinger in 1967 to honor his father, the Prix Culinaire International Pierre Taittinger is designed to recognize the talents of young professional chefs dedicated to the innovative expression of French cuisine.
In January, Garrett was among 24 chefs from across the globe who qualified to compete for Bocuse d'Or. The contest, founded by and named for Chef Paul Bocuse in association with Albert Romain, the organizer of the International Food Trade Exhibition, brings together some of the greatest chefs in the world. To qualify, chefs go through an intensive selection process. Once accepted, chefs have five-and-a-half hours to prepare a prearranged menu. The winner brings home the gold in the form of the coveted Bocuse d'Or. Check newgtsite.wpengine.com/chef to see how Garrett fared in the contest which took place Jan. 23-24 in Lyon, France.
---
Foie gras with salsify, molleaux raisins and sauterne sauce Serves 4
For the foie gras:
1 pound extra grade fresh foie gras
Salt and pepper, to taste
Cut the foie gras into four 4-ounce portions. Season with salt and pepper. Heat a nonstick pan. Sear the foie gras for two to three minutes on each side. Remove foie gras to drain on a paper surface. Hold in a warm oven until ready to assemble.
For the salsify:
5 sticks of salsify
Juice from 2 lemons
4 cups ice water
Sea salt, to taste
1 3/4 sticks salted butter
In a saucepan, combine ice water and lemon juice. Wash and peel the salsify, then add it to the ice water and lemon juice. Bring mixture to a boil. Season with sea salt and slowly poach the salsify until tender. Remove from heat and let the salsify cool in the water before draining. When ready to assemble, heat olive oil in a saute pan. Cut the salsify into finger-length pieces and fry in oil until browned. Lower heat and add the salted butter, allowing butter to foam and color the salsify.
For the raisins:
1 cup large molleaux raisins
2 cups water
Place raisins in a bowl. In a saucepan,
bring two cups of water to a boil. Slowly pour water over the raisins. Let steep. Cool.
For the sauterne sauce:
1 1/4 cups sauterne wine
3/4 cup veal stock
1/4 cup unsalted butter
Salt and pepper, to taste

In a saucepan, bring the sauterne wine to a boil and cook until it has the consistency of syrup. Add the veal stock and reduce by half. Holding pan above heat, slowly whisk in unsalted butter. Season to taste.
PRESENTATION: Place one portion of foie gras on each of four plates. Add the salsify. Garnish with raisins and sauterne sauce. Finish with a bit of sea salt.
---
Pacific wild salmon with vegetables and verbena vinaigrette Serves 4
For the vegetables:
20 spears asparagus
20 stalks marsh samphire (also known as glasswort)
1/2 pound small Jersey royal potatoes
1/2 pound purple sprouting broccoli
Salt and pepper, to taste
Lemon juice, to taste
Wash and peel all vegetables. Place each type of vegetable in a separate pot of boiling salted water and cook to al dente. Plunge cooked vegetables into ice water and set aside.
For the verbena vinaigrette:
2 cups extra virgin olive oil
1/2 cup still mineral water
1/2 cup chardonnay vinegar
3/4 ounce fresh verbena
In a saucepan, bring vinegar to a boil. Place the verbena in a bowl and add boiled vinegar. Add olive oil and mineral water. Refrigerate overnight. Pass infused mixture through a strainer.
For the salmon:
4 5-ounce portions of Pacific wild salmon
Salt and pepper, to taste

Season fish on the flesh side with salt and pepper. Place fish in a heated nonstick fry pan and cook on each side for two to three minutes, maintaining a pink color.
PRESENTATION: Reheat vegetables in boiling water for one minute. Season with lemon juice, olive oil and sea salt. Arrange vegetables on each of four plates. Top vegetables with salmon and drizzle with vinaigrette.
---
Vanilla panna cotta with poached cherries Serves 4
For the vanilla panna cotta:
2 cups heavy cream
2 bourbon vanilla pods
3/4 cup sugar
1 envelope granulated gelatin
4 small stainless steel timbale moulds

Cut the vanilla in half, lengthwise. Using the back of a knife, scrape out the seeds. Combine seeds, pods and heavy cream in a saucepan and heat the mixture to 175 degrees. Add the sugar and mix until dissolved. Remove the pods. Set mixture aside to cool and infuse. Mix gelatin according to package instructions. Add the cream and heat to dissolve. Pass the mixture through a fine sieve. Divide mixture among four small stainless steel timbale moulds. Refrigerate.
For the poached cherries:
1 bottle red wine
1 cup sugar
1/2 cinnamon stick
5 black peppercorns, crushed
2 1/4 pounds fresh black cherries, pitted
Chopped pistachios, for garnish
In a saucepan, bring the wine to a boil. Add the sugar and spices. Slowly reduce by half. Pass the mixture through a fine sieve and return to stove-top. Heat the mixture to 175 degrees. Add the cherries and poach slowly, being careful not to overcook. Let cool.
PRESENTATION: Remove panna cottas from moulds by dipping bottom of mould into hot water, then giving each a good shake. Place cherries and poaching liquid into individual bowls. Top with panna cotta. Garnish with chopped pistachios.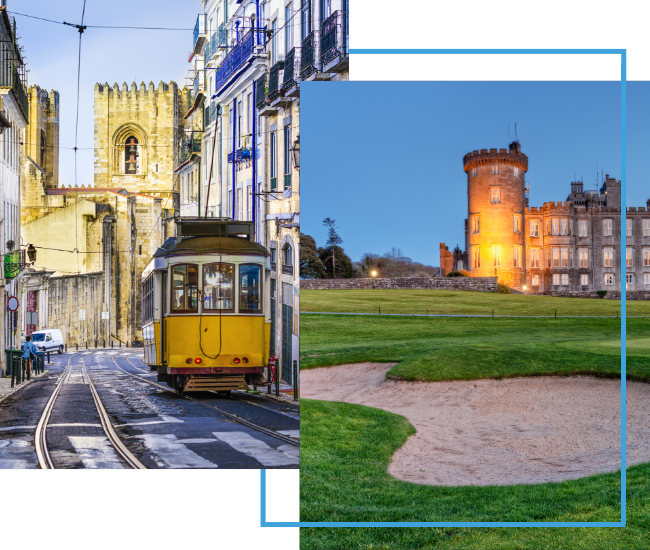 FX Excursions
FX Excursions offers the chance for once-in-a-lifetime experiences in destinations around the world.
Explore Excursions
If fabulous food and beverages are a must-have for any weekend getaway, then look no further than the City of Brotherly Love. Whether your palate has a penchant for vibrant Latin American fare or cozy French cuisine, whether you're an oenophile looking to swirl, sniff and sip your way around the globe or you'd rather sample farm-to-glass cocktails, Philly's got it all this fall. (With the exception of Bolo, which is a short taxi or Uber ride away and definitely worth the trip, the rest of these spots are all within walking distance of each other.)
Sponsored Content
Many small- and medium-sized businesses face time and budget constraints when organizing corporate hotel travel for employees. To address this problem, IHG® Business Edge emerged as a cost-free business travel solution for small- to medium-sized enterprises, offering travel managers exclusive access to enticing perks, handpicked educational resources and comprehensive company travel metrics. IHG Business Edge connects our loyal customers to our portfolio of 5,800 hotels and resorts across 18 brands in more than 100 countries.
From Santoríni to Dubai to New York, some hotels just have that "it" factor that draws visitors far and wide. For some hotels it's their proximity to popular landmarks and attractions, for others it's their amenities. But these hotels have something few can claim: a true room with a view.