A connoisseur of Asian cuisine, Chef Michael Gremer has been honing his skills in the Far East for more than a decade. Gremer, a native of Germany, began his culinary career in the mid-1980s with stints in well-regarded hotel kitchens in his homeland. He subsequently worked in Australia and the United States before signing on in 1993 with Shangri-La Hotels and Resorts as sous chef at what was then the Portman Shangri-La Shanghai. Eager to experience more of Asia, Bremer moved on to Shangri-La Hotel, Bangkok where he served as executive sous chef. In 2000, Shangri-La called on Bremer to assist in the reopening of Shangri-La Hotel, Jakarta before signing on one year later as executive chef at the five-star Far Eastern Plaza Hotel in Taiwan, a deluxe property managed by Shangri-La International Hotel Management Ltd. Bremer continues his Asian exploration at Shangri-La Hotel, Kuala Lumpur, where he recently joined the staff as executive chef. His mission? To achieve culinary excellence in the form of creative menus and exciting cuisine. Here's a sneak peek.
---
Pan-roasted salmon with seared foie gras and sauce soubise–Serves 1
For the salmon
5 ounces salmon fillet, trimmed
4 teaspoons olive oil (to pan-roast the salmon)
Salt and freshly ground white pepper to taste
Season salmon fillet with salt and freshly ground white pepper. Heat olive oil in a small iron sauté pan over medium heat. Place salmon into the pan. Sear and seal on all sides. Place salmon fillet in preheated oven at 160 degrees and pan-roast for about 5 minutes until medium rare to medium.
For the crispy salmon skin
1 3.2-inch-by-4-inch piece of salmon skin, scaled and cleaned
Lightly oil and season the salmon skin. Place it on a nonstick tray. Put another tray on top of the skin to keep it flat and even during the cooking process. Place the salmon skin under a broiler and cook under medium to high heat until golden brown and crispy.
For the sauce soubise
7 ounces white onion, peeled
31/2 tablespoons butter
Place butter into a small stainless-steel sauce pot and melt over low heat. Add diced onion and cook over low heat for one to two hours, until very soft. Remove onion. Strain off all the butter. Place cooked onion in a blender and purée until smooth. Season with salt and pepper to taste.
For the foie gras
1 3/4 ounce slice of foie gras per portion
4 teaspoons olive oil (to pan-sear foie gras)
Salt and freshly ground white pepper to taste
Lightly season foie gras with salt and freshly ground white pepper. Heat olive oil in a small iron sauté pan over high heat. Place foie gras into the pan and sear both sides evenly. Reduce heat and cook until medium.
For the spiced balsamic and port sauce
1/2 cup balsamic vinegar
1/2 cup port wine
1/2 cup beef jus
1/2 cup olive oil
2 teaspoons lemon grass
3 pieces star anise seed, whole
3 pieces cardamom seed, crushed
1/2 ounce cinnamon stick
Dash red chili
Salt to taste
Place balsamic vinegar and port wine a small stainless-steel pot together with lemon grass, star anise, cardamom and cinnamon. Reduce by half over medium heat. Add beef jus and continue to reduce the mixture by two-thirds, until consistency is slightly thick. Add olive oil and chili. Strain the sauce and set aside. Before serving, froth the sauce with a stick blender to enhance the consistency and foamy appearance.
For the garnish
4 asparagus spears, top part only, peeled and blanched
1 teaspoon butter
11/2 ounces slow-roasted white onion, sliced into circles
11/2 ounces duck rillettes
3 sprigs fresh chervil
3 sprigs fresh chive
To assemble
In a small sauté pan, sauté asparagus spears and season with salt and pepper to taste. Spoon about 2 ounces of onion soubise purée into the center of a decorative plate. Arrange the roasted onion circle, followed by the salmon fillet, on the soubise. Position some duck confit on the salmon fillet followed by the seared foie gras. Place the warm asparagus spears on the foie gras. Dress the dish with spiced balsamic and port sauce, then garnish with fresh chervil, chives and salmon skin. Serve at once.
---
Terrine of confit plum tomato with olive dressing and fine herb salad-Serves 5
For the confit tomato
21/4 pounds plum tomatoes
3/4 ounce fresh thyme
3/4 ounce fresh basil
3/4 ounce garlic, sliced thin
1/4 cup olive oil
Salt and pepper to taste
Blanch and peel tomatoes. Remove seeds carefully, retaining the shape of the whole tomato. Place tomatoes on a large tray and sprinkle with the herbs and olive oil. Cover with aluminum foil and place in preheated 175 degree oven for 4 hours, until tomatoes shrink and become concentrated in flavor.
For the terrine
21/4 pounds plum tomatoes
2 teaspoons fresh basil julienne
2 tablespoons olive oil
2 teaspoons balsamic vinegar
Salt and pepper to taste
Blanch, peel and seed tomatoes. Cut into rectangles and marinate in basil, olive oil and balsamic vinegar. Season with salt and freshly ground pepper to taste. Line 5 individual triangle-shaped terrine molds with cling film. Then line the internal layer of the terrine molds' walls with tomato confit. Fill the molds with the tomato terrine mixture. Seal with cling film and cover with a tray. Place a heavy weight on the top of the tray and refrigerate for 3 to 4 hours.
For the tomato olive relish
2 tablespoons pitted kalamata olives, diced
1/2 cup seeded plum tomatoes, peeled and diced small
2 tablespoons red onion, peeled and diced
1/2 teaspoon fresh chives, finely sliced
Combine all ingredients in a small stainless-steel bowl. Toss carefully so as not to mash the tomatoes. Lightly season with salt and pepper to taste.
For the champagne dressing
1/2 cup virgin olive oil
1/4 cup champagne vinegar, mild
2 sprigs fresh thyme, leaves only
1 sprig fresh rosemary
1 tablespoon shallots, peeled and finely diced
Place all ingredients for the dressing in a small stainless-steel bowl.
Combine well and season with salt and pepper to taste.
Set aside.
For the fine herb salad
3/4 ounce fresh parsley, cleaned
1/4 ounce fresh chive, cleaned
3/4 ounce fresh coriander, cleaned
1/2 ounce fresh dill, cleaned
1/4 ounce fresh basil, cleaned
3/4 ounce rocket leaves, cleaned
3/4 ounce curly endive leaves cleaned
Place all herbs and salad leaves in a small stainless-steel bowl.
Toss well and set aside.
Garnish
5 pieces oven-dried tomato circles
2 tablespoons basil oil
2/3 teaspoon fresh chive, finely sliced
To assemble
Place one portion of the plum tomato terrine in the center a of decorative serving plate and remove the mold. Arrange tomato olive relish around the terrine. Toss herb salad with champagne dressing and position it on the top of the plum tomato terrine. Garnish with dried tomato circle, basil oil and fresh chives. Serve at once.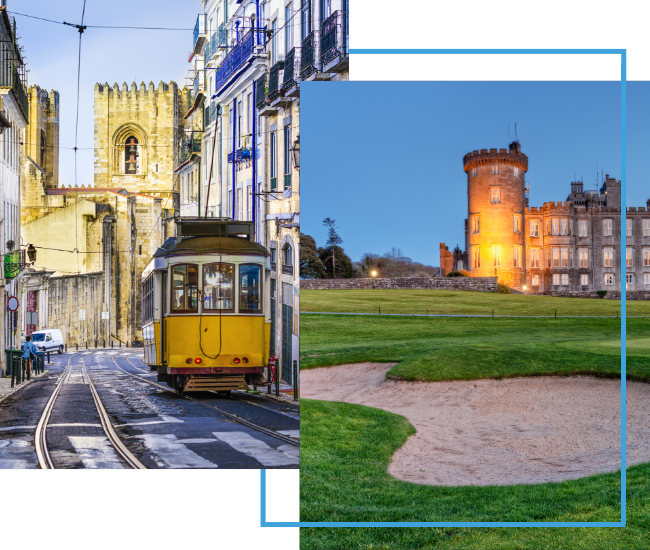 FX Excursions
FX Excursions offers the chance for once-in-a-lifetime experiences in destinations around the world.
Explore Excursions
If fabulous food and beverages are a must-have for any weekend getaway, then look no further than the City of Brotherly Love. Whether your palate has a penchant for vibrant Latin American fare or cozy French cuisine, whether you're an oenophile looking to swirl, sniff and sip your way around the globe or you'd rather sample farm-to-glass cocktails, Philly's got it all this fall. (With the exception of Bolo, which is a short taxi or Uber ride away and definitely worth the trip, the rest of these spots are all within walking distance of each other.)
Sponsored Content
The Islands of Tahiti are among the most beautiful and sought-after vacation destinations in the world. The endless images of overwater bungalows with Bora Bora's majestic peak towering over waters of every shade of blue have an intrinsic pull. But with 118 islands and atolls to explore, there is so much more to this spectacular region of the Pacific.
From Santoríni to Dubai to New York, some hotels just have that "it" factor that draws visitors far and wide. For some hotels it's their proximity to popular landmarks and attractions, for others it's their amenities. But these hotels have something few can claim: a true room with a view.