Described as a "reverberating restaurant," it's safe to assume that thriving beat at Dirty Habit, housed in Kimpton Hotel Monaco Washington DC, comes from the influences of Edgar Escalante, executive chef. Diners and imbibers can expect expertly crafted libations, innovative shared plates, edgy design and an inviting urban patio in D.C.'s bustling Penn Quarter.
Escalante brings his Mexican flair to Dirty Habit's international cuisine. However, while born and raised in Mexico City, he began his career at 19 as a cook in his family's Italian restaurant. After working his way up to sous chef — the staff at the restaurant didn't know his mother was the owner — he set off for Spain to hone his skills at Barcelona's Michelin-starred Rocamoo. From Spain he launched a catering business in Mexico City before heading to SLS South Beach. Today he is changing dishes on a seasonal basis to evoke the flavors of winter, spring, summer and fall in our nation's capital.
WHICH FOOD IS YOUR GUILTY PLEASURE? AND ON THE OPPOSITE END OF THE SPECTRUM, WHAT IS ONE INGREDIENT OR FOOD YOU HATE TO USE?
It would be a burger with extra bacon. We all know burger is one of the unhealthy foods out there, but we also know how good and satisfying this food is! One ingredient I hate to use has to be squid … and only because I'm allergic to it and I haven't been able to cook with it.
WHAT DISHES WOULD YOU SERVE AT A PRIVATE DINNER PARTY?
I would definitely serve one dish that keeps evolving with me: watermelon tartare. And of course, my Mexican heritage has to be present every time. So you will definitely see some aguachiles, mole, some salsas and, of course, the crowd favorite, tacos!
WHAT WAS THE FIRST MEAL YOU EVER PREPARED ON YOUR OWN?
Carbonara — yes, you heard me right! Preparing carbonara was my first meal I ever made for myself when I was about 6 years old. After watching my grandma doing it a million times, I had to try it out; and let me tell you, it was a revelation for me.
IF YOU COULD DESCRIBE YOUR PERSONAL STYLE IN ONE DISH, WHICH DISH WOULD IT BE AND WHY?
I believe it has to be vegan risotto, because every time I want to explain it to someone, I always compare it to a techno song. It hits you right there on the spot; what makes it different is it comes with different layers of flavors, and that makes it unique.
WHICH CULINARY TREND WOULD YOU LIKE TO DISAPPEAR?
The idea of restaurants doing to-go food service is trendy now. I understand that, at this time, this is a usual thing to do because it helps the food industry bounce back, but I'm hoping once we get over this pandemic, restaurants lessen to-go food service. I believe it lowers the overall experience when eating the food out of the to-go containers.
DIRTY HABIT
Kimpton Hotel Monaco Washington DC
555 8th St. N.W. Washington, D.C. 20004
tel 202 449 7095
dirtyhabitdc.com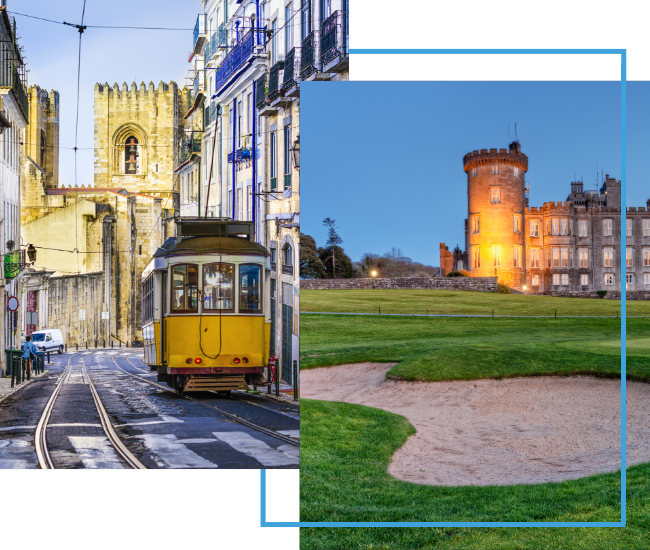 FX Excursions
FX Excursions offers the chance for once-in-a-lifetime experiences in destinations around the world.
Explore Excursions
The Perelman Performing Arts Center (PAC NYC), the cultural cornerstone and final public element of the World Trade Center site, opened this September.  The new performing arts center in Lower Manhattan provides a dynamic home for the arts, serving audiences and creators through flexible venues enabling the facility to embrace wide-ranging artistic programs.
Sponsored Content
In an increasingly digital and interconnected world, the Global Business Travel Association (GBTA) Convention remains an indispensable platform for business travel industry professionals seeking to make the most of the power of face-to-face connections. Taking place August 13–15 in Dallas, the 2023 GBTA Convention provides the unique opportunity for professionals and companies to join visionaries, thought leaders and industry experts for meaningful networking, cutting-edge insights and inspiring innovation.
Whether you call secondhand fashion treasure troves "thrift stores," "fripperies," "charity shops," "vintage boutiques" or something else, shifting the paradigm from "old clothes" to "new finds," you may find the best, most conversation-starting souvenirs inside these shops and neighborhoods located in the world's most fashionable cities and a few unexpected places.