Celebrate World Vegan Day Nov. 1, with these vegan dishes from around the world.
13-Course Vegan Holiday Menu at Hotel Ranga, Iceland
Known as one of the best places to see the Northern Lights on the south coast of Iceland, Hotel Ranga is reintroducing its vegan Christmas menu this year. In place of its famous annual weekend Christmas Buffet leading up to the holiday, the hotel launched a gourmet, 13-course menu. The vegan dishes, one for each Yule Lad (Iceland's version of Santa yet in the form of mischievous, troll-like brothers with peculiar names), feature the likes of cinnamon-marinated beetroot and veggie meatballs.
Detox for a Better You + Vegan Menus at Westin Puerto Vallarta, Puerto Vallarta, Mexico
On the white sands of Mexico's Pacific Coast, overlooking sparkling Banderas Bay, sits a former palm tree farm turned wellness resort that makes the ultimate vegan-friendly getaway at The Westin Puerto Vallarta Resort & Spa. The resort offers a nature-inspired al fresco lobby, two shimmering pools surrounded by lush nature, endless ocean views and an idyllic ocean-meets-mountains backdrop. The resort has multiple restaurants, each offering vegan dishes and curated menus. Each menu offers different vegan options. Highlights include an avocado ceviche, avocado mousse, matcha pancakes and mouthwatering tofu enchiladas. Making mindful travel a breeze, travelers can also take advantage of each restaurants' Detox Menu or book the full Detox for a Better You offer that includes conscious breakfast, lunch and dinner, as well as snacks, fresh-squeezed juices, smoothies and wellness shots.
Vibrant & Vegan Chefs Table in St. Maarten
As the "hub" of the Caribbean, St. Maarten is a melting pot of different cultures which is reflected in the food you can find on the island. In a twist for the Caribbean, the Dutch island has seen an incredible rise in vegan culture during the pandemic. Restaurants are expanding offerings as the island is seeing an influx of locally grown vegetables, making the vegan movement emerge at the forefront of the culinary scene. Must-visit restaurants for vegan food are Ital Shack, Freegan Food Cafe and The Flavor Academy.
Imaginative and Impassioned Vegan Offerings at Hilton Aventura Miami, Florida
Set in Greater Miami's upscale northernmost neighborhood of Aventura is Hilton Aventura Miami. The hotel's stunning skyline views, elevated pool deck with cabanas and wait service, fitness studio and sprawling rooms set the stage for its robust culinary program. At every turn, vegan guests will be delighted with culinary-focused touches and plant-based offerings.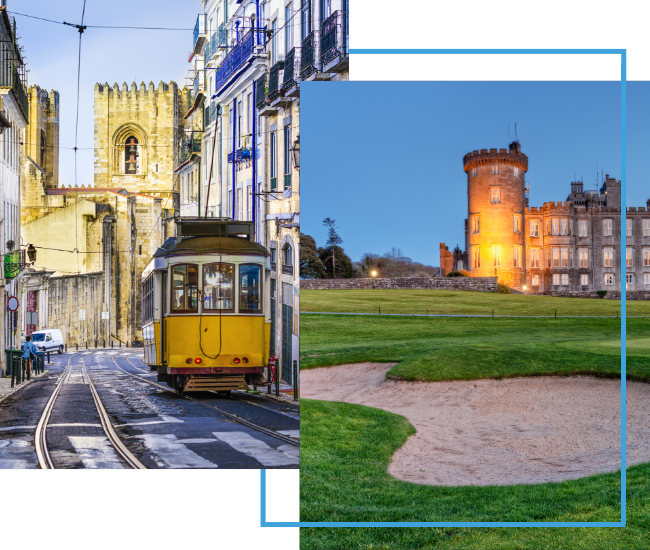 FX Excursions
FX Excursions offers the chance for once-in-a-lifetime experiences in destinations around the world.
Explore Excursions
In addition to intimate settings, smaller staff-to-passenger ratios, and personalized food and beverage options, river cruises have the advantage of providing a deeper dive into a region's culture, food and history. The Rhine, Rhône and Danube in Europe and the Mississippi River and St. Lawrence in North America have much to offer travelers with their itineraries, tying together beloved cities and lesser-known destinations along their routes.
Sponsored Content
United Airlines is in the midst of a major initiative to modernize its fleet over the next several years. After first announcing the plan in 2021, planes fitted with United's signature interior are finally beginning to appear across the airline's narrowbody fleet of Boeing and Airbus planes. United flyers are sure to notice these enhancements from the moment they step on board: Each new or updated plane sports remodeled seats, seatback entertainment screens for everyone, Bluetooth connectivity and more, all adding up to a better experience on every journey.
With the holidays right around the corner, travelers are preparing for holiday travels. For those looking for a last-minute getaway filled with holiday cheer, consider Croatia. With a variety of winter activities perfect for travelers and locals alike, the Christmas countdown in Croatia is in full swing. Leading up to Christmas, Advent in Croatia makes it even more worth your while to visit the country with free winter incentives. If you plan on visiting Croatia, here are five cities going all out for the holiday season: