There's no place like home.
That's especially true when home is the Colorado mountain town of Boulder and going to work each day involves commuting to a restaurant nestled in the foothills of the Rockies. It's a tough job, but someone has to do it. In this case, that someone is Mark Monette, executive chef and partner at the Flagstaff House Restaurant.
Monette, whose family has owned the Flagstaff House since 1971, began his culinary career busing tables at age 14. He pursued his passion for fine cuisine on a journey that included stops at four-star restaurants in New York City, Michelin three-star dining venues in France and Asia and a stint working with renowned chef, restaurant owner and cookbook author Thomas Keller before returning to the Flagstaff House in 1985.
Located just five minutes from downtown Boulder, the Flagstaff House is situated in a cabin originally built in 1929. Updated, with extensive renovations completed about 10 years ago, the restaurant features floor-to-ceiling windows and outdoor terraces that make the most of its mountain setting. Monette, who has prepared menus for Japan's Emperor Akihito and Empress Michiko and culinary dignitaries Paul Bocuse and Robert Mondavi, uses fresh seasonal ingredients including fish flown in daily, locally grown products and herbs from his own organic garden, to create daily offerings that incorporate French-American cuisine with Asian accents.
Monette's signature Colorado lamb dish has been featured on the Food Network and, in 2004, the Flagstaff House became the first Colorado restaurant to be inducted into the Nation's Restaurant News Fine Dining Hall of Fame.
---
Colorado rack, loin and lamb shank Serves 2
For the lamb shank:
2 lamb shanks
1 large carrot, chopped
2 stalks celery, chopped
1 green leek, chopped
1 onion, chopped
1 bulb garlic
1 1/2 quarts veal stock
1 piece parchment paper
Bouquet garni (thyme, whole black pepper, bay leaf)
Salt and pepper, to taste
Fresh rosemary, to taste
Sear lamb shank in hot braising pan. Remove when brown. Set aside. Caramelize carrot, celery and leek in braising pan. Return shank to pan with vegetables. Add bouquet garni and pour veal stock over ingredients. Place parchment paper over braising pan and Sear lamb shank in hot braising pan. Remove when brown. Set aside. Caramelize carrot, celery and leek in braising pan. Return shank to pan with vegetables. Add bouquet garni and pour veal stock over ingredients. Place parchment paper over braising pan and cook for 1 1/2 hours at 300 degrees. Remove shanks from pan, reserving liquid, and set aside until meat is cool enough to remove from the bone and slice. Strain liquid and discard vegetables. Place onion and garlic in a separate pan. Sweat and caramelize. Add braising liquid, salt, pepper, rosemary and lamb shank meat. Cook for 15 minutes.
For the lamb loin:
1 12-ounce lamb loin, trimmed
1 sprig rosemary
2 cloves garlic
1 tablespoon extra virgin olive oil
Combine rosemary, garlic and olive oil for marinade. Pour marinade over lamb loin and refrigerate for two hours. Sear lamb in pan to desired doneness.
For the rack of lamb:
1 8-piece lamb rack, cleaned and seasoned with salt and pepper
Dijon mustard
Rosemary-seasoned bread crumbs
Sear lamb rack in hot pan. Remove from pan. Brush with Dijon mustard and coat with seasoned bread crumbs. Place lamb rack in a roasting pan and roast for 14-18 minutes at 400 degrees.
PRESENTATION: Spoon cooked spinach onto each plate. Place shank over spinach. Slice loin and place over shank. Slice the rack into four pieces and place two pieces on each plate.
---
Crispy wrapped pork tenderloin with orange-pumpkin sauce Serves 4
For the pork tenderloin:
2 pork tenderloins, peeled and portioned
2 cloves garlic, chopped
2 sprigs sage, chopped
Salt and peppe r, to taste
1 tablespoon plus one teaspoon olive oil
1 package shredded filo dough
1 tablespoon butter
In a medium bowl, mix 1 teaspoon olive oil, garlic and sage. Add the pork tenderloins and set aside while preparing the orange-pumpkin sauce. Spread the shredded filo and wrap it around the marinated pork. Heat 1 tablespoon of olive oil in a nonstick pan over medium heat. Add the pork and butter. Sear pork on all sides until golden brown. Place pork in a roasting pan and cook to desired doneness at 350 degrees. Let the tenderloins rest before serving.
For the orange-pumpkin sauce:
5 shallots, sliced
1 cinnamon stick
1 clove
1 star anise
5 black peppercorns
2 bay leaves
4 sprigs thyme
1 ounce fresh ginger
Zest of 1 orange
1/4 fresh pumpkin, roasted and diced
1 cup white wine
1 cup orange juice
2 cups veal stock
2 tablespoons maple syrup
4 tablespoons butter
Melt 1 tablespoon of butter in a medium pan. Add shallots and sweat until clear. Add cinnamon stick, clove, star anise, peppercorns, bay leaves, thyme, ginger and orange zest. Mix well. Add diced pumpkin and white wine. Reduce to glaze consistency. Add orange juice and reduce again. Add veal stock and maple syrup and reduce by one-third. Strain. Season to taste and stir in 3 tablespoons of butter.
PRESENTATION: Slice tenderloins and serve with orange-pumpkin sauce. Garnish with Maine lobster that has been poached slowly in 1 pound butter and 1 cup water for 8 minutes.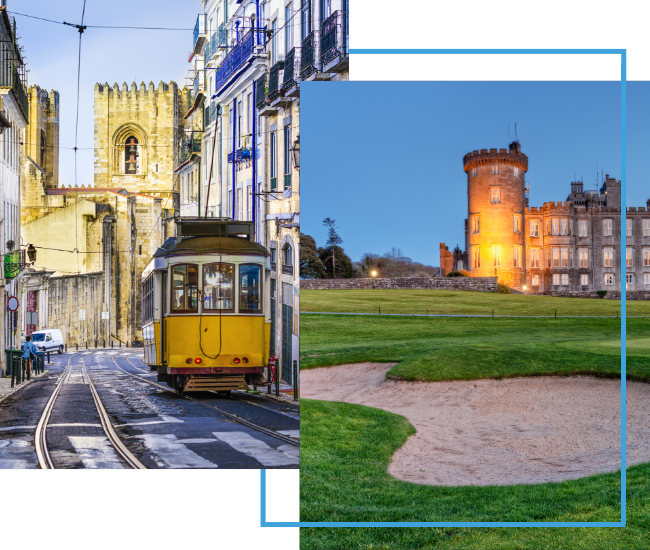 FX Excursions
FX Excursions offers the chance for once-in-a-lifetime experiences in destinations around the world.
Explore Excursions
A new and expanded campus at the Buffalo AKG Art Museum has been completed, reopening this summer and featuring new architecture designed by the architectural office of OMA New York, led by partner Shohei Shigematsu and project architects Lawrence Siu and Paxton Sheldahl, with Cooper Robertson (executive architect). The new expansion includes the Jeffrey E. Gundlach Building and extensive renovations to existing buildings. A $20-million commitment from New York State and Governor Kathy Hochul helped fulfill the expansion's budget and completes the $230 million capital campaign, the largest campaign for a cultural institution in the history of Western New York State.
Sponsored Content
The Islands of Tahiti are among the most beautiful and sought-after vacation destinations in the world. The endless images of overwater bungalows with Bora Bora's majestic peak towering over waters of every shade of blue have an intrinsic pull. But with 118 islands and atolls to explore, there is so much more to this spectacular region of the Pacific.
Ever since opening in 2021, Nobu London Portman Square has served as the focal point for many gatherings, stays and experiences. This fall the hotel's Nobu Bar adds four more reasons to visit with an exciting array of offerings, menus and events.