TODAY, JUNIOR THERRIAULT calls Chicago home, where he serves as general manager of Juniper at Claridge House Hotel, but before arriving in the Windy City, he worked around the world, learning from the best professionals in the industry. In addition to hotels and Michelin-starred dining experience, Therriault also owned a successful catering business and boasts numerous wins from food competitions around the globe.
Now he creates menus and cocktail lists that help Juniper achieve its goal of being a haven of conversation, cocktails and conviviality. The drinks and small plates are guaranteed to be sophisticated but not stuffy, much like the atmosphere.
WHICH DESTINATIONS INSPIRED YOU, AND HOW HAS THAT INSPIRATION TRANSLATED INTO YOUR CULINARY CONCEPTS? Having lived and worked in Canada, France, China, Turks & Caicos and the United States, I was lucky to discover and taste different culinary cultures. These experiences expanded my horizon and allowed me to create my own culinary identity. When I cook, the chefs who mentored me guide me; they taught me great food is not always about fancy ingredients but that there needs to be a balance between what looks good and what tastes good. This philosophy of simplicity, balance, good and pretty follows me and translates in my cooking style, the menu and the beverage program I create at Claridge House Hotel.
WHOM DO YOU CONSIDER TO BE YOUR CULINARY HERO? Jean-Luc and Frederic Boulay from the Saint-Amour Restaurant; this is where I discovered the meaning of excellence, gastronomy, consistency and foie gras. Jean-Luc Boulay is considered the master of foie gras and has run this establishment for the past 40 years as one of the best in Canada. He still does the lunch service and makes a point to be a leader and teacher for the new generation. He keeps himself up to date by traveling the world and learning from everyone he connects with.
WHAT ONE PERSON MOST INFLUENCED YOUR COOKING STYLE? Michel and Sebastian Bras, because when I first began working in this 3-starred Michelin restaurant in France, I was over- whelmed by all the different kinds of vegetables I was expected to prepare, cook and present. I cooked with 50 vegetables every day — 25 of which I had never seen before. We were five cooks just working on vegetables. My time there was one of the best and hardest experiences in my life and where I discovered vegetables were among my favorite things to cook. I had the chance to work between Michel and Sebastien Bras during the service and learn to prepare and plate the famous gargouillou that includes a mix of more than 75 vegetables, herbs, flowers, purée and seeds. They taught me plating techniques, design and respect of the product. We would go to the family garden to pick fresh flowers and herbs in the morning before the service.
WHAT IS YOUR FAVORITE FOOD CITY? Shanghai; living in China was a fantastic experience but also a real culture shock. This country opened my eyes on a culinary and cultural level. I would go to the market and discover new ingredients, vegetables and spices I didn't know even existed. The street food was interesting and surprising. I ate scorpion, starfish, insect, guts and other ingredients I didn't even know.
WHAT DO YOU THINK THE NEXT BIG TREND ON THE FOOD SCENE WILL BE? The next big trend will be to focus on healthy options based on the keto and paleo diets that provide a lot of health benefits and energy. Oat milk is also getting traction, as it's a nondairy option that is naturally sweet, has a nutty flavor and foams just as well as regular milk for fancy barista beverages. At the hotel, we increased our Grab and Go offering and expanded our breakfast and brunch offerings to respond to our international clientele. We are seeing a trend with the business traveler, family groups and tourists visiting Chicago requesting healthier options like fresh juices, smoothies, oat milk and snacks.
CLARIDGE HOUSE CHICAGO
claridgehousechicago.com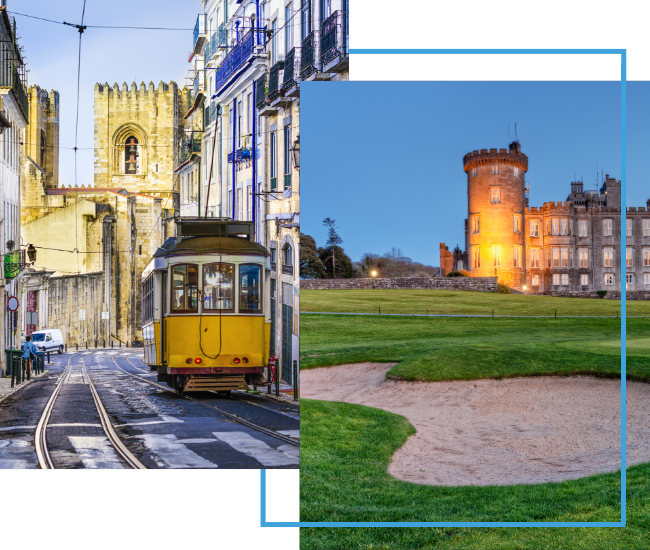 FX Excursions
FX Excursions offers the chance for once-in-a-lifetime experiences in destinations around the world.
Explore Excursions
The Perelman Performing Arts Center (PAC NYC), the cultural cornerstone and final public element of the World Trade Center site, opened this September.  The new performing arts center in Lower Manhattan provides a dynamic home for the arts, serving audiences and creators through flexible venues enabling the facility to embrace wide-ranging artistic programs.
Sponsored Content
From the moment you step onboard Air Tahiti Nui's Tahitian Dreamliner, you will be transported to The Islands of Tahiti. The French Polynesian carrier considered every detail to awaken its passengers' senses, creating the feeling you are already on the Islands while 30,000 feet in the air.
Whether you call secondhand fashion treasure troves "thrift stores," "fripperies," "charity shops," "vintage boutiques" or something else, shifting the paradigm from "old clothes" to "new finds," you may find the best, most conversation-starting souvenirs inside these shops and neighborhoods located in the world's most fashionable cities and a few unexpected places.