In late 2022, Oregon-born Chef Jack Strong returned to his roots, becoming executive chef at The Allison Inn & Spa in Oregon's Willamette Valley. In this role, Strong leads all culinary at the 85-room boutique resort, including on-site JORY restaurant.
Strong's previous experience includes stints at JW Marriott Camelback Inn Resort & Spa, Renaissance Phoenix Downtown Hotel and Sheraton Wild Horse Pass Resort and Spa, spanning more than 30 years and including many accolades and acknowledgements.
At JORY, Oregon wine country cuisine meets a 500-label wine list, paying tribute to the resort's garden-to-table philosophy, the native flavors of the region and local agriculture.
WHICH FOOD IS YOUR GUILTY PLEASURE? AND ON THE OPPOSITE END OF THE SPECTRUM, WHAT IS ONE INGREDIENT OR FOOD YOU HATE TO USE?
A guilty pleasure would be beef or pork, as I primarily eat leaner meats like chicken and turkey (also, I am a big fan of lavender). A food I don't like to use would be mahi mahi — I feel like I have only had it once where I liked the preparation.
WHAT DISHES WOULD YOU SERVE AT A PRIVATE DINNER PARTY?
I usually like to do tasting menu formats for home dinner parties — a fun salad maybe topped with a poached egg, a seafood course like scallops with shaved fennel and ruby grapefruit, a beef course of a sous vide ribeye with purple potatoes or grits, and I like making crostata with seasonal fruit for dessert.
WHAT WAS THE FIRST MEAL YOU EVER PREPARED ON YOUR OWN?
My grandmother taught me to make homemade egg noodle soup; first it was helping her, then making it on my own.
IF YOU COULD DESCRIBE YOUR PERSONAL STYLE IN ONE DISH, WHICH DISH WOULD IT BE AND WHY?
I like to tell stories through food. I recently made a dish of seared salmon, edible vegetable garden, puffed amaranth soil and pumpkin seed chimichurri. Here at The Allison we have a 1.5-acre working garden, and all the veggies came from there. It looked like a garden, and I could highlight what a special property we have with our own master gardener. This dish shows I like to have fun with food, be interactive with the guests and speak to them.
WHICH CULINARY TREND WOULD YOU LIKE TO DISAPPEAR?
I don't really have a particular trend dislike, but maybe full year-round products on a lot of menus versus more seasonal and local ingredients.
THE ALLISON INN & SPA
2525 Allison Lane
Newberg, OR 97132
tel 503 554 2524
theallison.com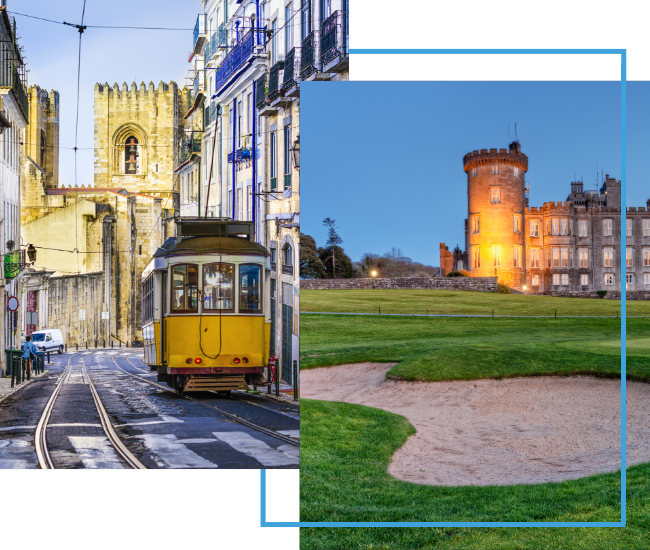 FX Excursions
FX Excursions offers the chance for once-in-a-lifetime experiences in destinations around the world.
Explore Excursions
There is something magical about sipping a glass of local wine while watching the sun slip into the Aegean Sea as the afterglow tinges traditional, white-washed Cycladic houses with glorious shades of rose, purple and gold. Ancient Greeks believed Helios, the Sun God, caused sunsets by driving his fiery chariot into the sea. Standing at water's edge in Mykonos, watching the sky slowly turn from purple to inky black, you almost believe it.
Sponsored Content
The Global Business Travel Association (GBTA) believes business travel is a fundamental force for good and brings the industry together to connect, innovate and set new standards. With members from across the globe, GBTA engages the many voices of business travel to build a collective future, providing a platform for buyers and suppliers to come together, connect with peers, grow their network and shape the future of the industry.
The prospect of a post-visit treasure hunting session inside the shops of landmark museums such as the Louvre in Paris, the Uffizi Gallery in Florence and The British Museum in London can be irresistible. However, some of Europe's smaller and more unusual museums boast retail spaces with a surprising "wow" factor, often as well-curated as the galleries.