WASHING DISHES AT A COUNTRY club as a teenager inspired David Belknap's love of cooking. In order to pursue his dream, he spent five years working for different chefs before becoming sous chef at K2U in his hometown of Columbus, Ohio. He's come home with his current position as executive chef at AC Hotel Columbus Dublin's Spanish-inspired rooftop lounge and restaurant, VASO.
This isn't his first hotel restaurant foray. After graduating as valedictorian from Pittsburgh's Pennsylvania Culinary Institute, he joined the team at The Ritz-Carlton Orlando, Grande Lakes, then ventured to Puerto Rico; Denver; and Naples, Florida, before landing a dream job working under Thomas Keller at the 3-Michelin-starred PerSe. After his own NYC venture, L&W Oyster Co., he moved to Mexico. Home called to him, and he relocated to Columbus to raise a family and bring his culinary excellence to AC Hotel Columbus Dublin.
WHICH DESTINATIONS INSPIRED YOU, AND HOW HAS THAT INSPIRATION TRANSLATED INTO YOUR CULINARY CONCEPTS? Every destination has inspired me and can be seen at least in some small part of VASO's cuisine. It's not always recreating a dish you had before but more so incorporating the flavors and ingredients that travel with you. For example, lemongrass, kafir lime and fish sauce from Thailand, or plantains, pigeon peas and tamarind from Puerto Rico. All the flavor memories just tumble around in your mind and can end up being a truly miraculous dish without any particular lineage behind it. My wife is Mexican and believes more in tradition and heritage, while I tend to pair ingredients regardless of origin.
WHOM DO YOU CONSIDER TO BE YOUR CULINARY HERO? Thomas Keller — he, like many of us, started at the bottom and worked his way to greatness, but he didn't make it without his fair share of failures, either. He's had his challenges, but through steady and persistent determination, he continues to be a pillar of our industry.
WHAT ONE PERSON MOST INFLUENCED YOUR COOKING STYLE? Everyone you work with has an impact; but if I had to choose one, I would say my wife, Alexandra. When we first met 13 years ago, she taught me the art of Mexican cuisine; and two years ago, when we were living in Playa del Carmen, we were doing cooking classes and catering events together. You'll notice a lot of my cuisine has Mexican and Latin American undertones. She also keeps me in check when I take too much creative freedom with a dish.
WHAT IS YOUR FAVORITE FOOD CITY? New York City, of course. It has everything you could ever want — and usually an entire neighborhood of it. Such a diverse number of people living in New York makes it a mecca for culinary exploration, not to mention the insanely talented, Michelin star-trained chefs working around the city. We all spend years in the fine-dining world but inevitably branch off to explore our own styles. That gives rise to these small, hole-in-the-wall restaurants putting out Michelin-quality food without all the pomp and circumstance.
WHAT DO YOU THINK THE NEXT BIG TREND ON THE FOOD SCENE WILL BE? Interactive cooking will make a comeback. The days of sharing an expensive pot of fondue may have fizzled, but we still see huge interest in people taking part in the dinner production, like tableside service where things are prepared in front of you but outside of the kitchen. We hosted a dinner at VASO where everyone made their own gin and tonic at the table, and the guests got such a kick out of it. With the invasion of smartphones into our daily dining norms, interactive service forces diners out of their "selfie" world and back to enjoying an experience and engaging and sharing stories among people.
VASO
AC Hotel by Marriott Columbus Dublin
6540 Riverside Drive
Dublin, OH 43017
tel 614 698 2525
vasodublin.com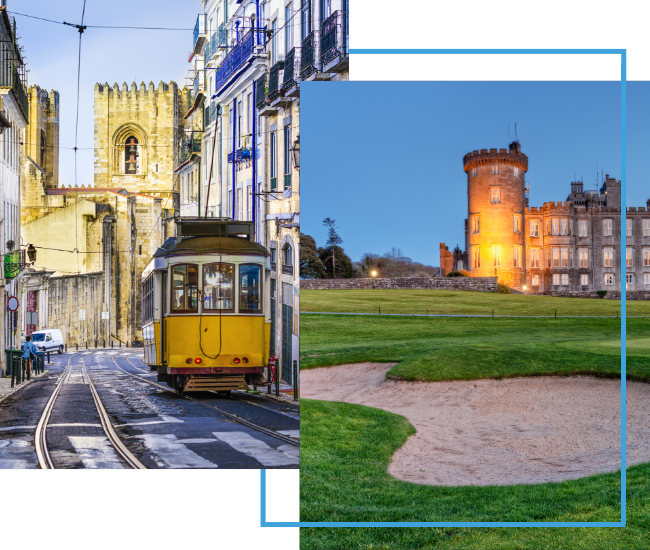 FX Excursions
FX Excursions offers the chance for once-in-a-lifetime experiences in destinations around the world.
Explore Excursions
Corsica with steep, gray cliffs overlooking the Mediterranean and sandy beaches attracting summer visitors, is a French-governed island sometimes confused with Sardinia and Sicily, Italian islands to the south. Fortunately, all three islands share the same love for good wine, food and sun-splashed beaches.
Sponsored Content
From the moment you step onboard Air Tahiti Nui's Tahitian Dreamliner, you will be transported to The Islands of Tahiti. The French Polynesian carrier considered every detail to awaken its passengers' senses, creating the feeling you are already on the Islands while 30,000 feet in the air.
If you're ready to do a little holiday catch-up with your besties, make a beeline for Conrad New York Downtown. The lobby metamorphosed into a holiday forest of heavenly scented, decorated Virginia Spruce trees. Make your first stop ATRIO Barista Station in the lobby for a complimentary hot spiced apple cider (until Dec. 3) or hot chocolate (Dec. 22­–24).