LUCKILY FOR THOSE with a sweet tooth, Michael Mignano pursued his love of cooking and baking rather than following his first inclination to forge a career in medicine. Today he creates whimsically tempting desserts as executive pastry chef at New York City's The Pierre, A Taj Hotel.
At the hotel's signature restaurant, Perrine, opened in 2016, Mignano complements the restaurant's indulgent nature with reimagined versions of classic flavor pairings. Growing up, meals shared with family and helping his grandparents sell their produce at farmers markets as well as his exposure to diverse culinary experiences in his hometown in Queens led him to the kitchen. He's worked with Bill Yosses, a former White House pastry chef; developed the Mignano Bar, a gourmet candy bar; appeared on the Food Network; worked at various NYC favorites, including Charlie Palmer's Steakhouse and Balthazar; and became the youngest pastry chef at The Pierre when he joined the team in 1998 at age 23.
When Perrine opened, both Executive Chef Ashfer Biju and Mignano drew inspiration from the seasons, creating clean, distinct dishes that allow the ingredients to shine. The restaurant's neutral color palette and bold accents highlight the playful cuisine.
WHICH DESTINATIONS INSPIRED YOU, AND HOW HAS THAT INSPIRATION TRANSLATED INTO YOUR CULINARY CONCEPTS?
I have always been inspired by Italy and its robust outdoor markets. Looking at such an array of fresh produce and local game, the menu basically writes itself. You can't go wrong.
WHOM DO YOU CONSIDER TO BE YOUR CULINARY HERO?
David Bouley — my very first job at 19 was working at his restaurant on Duane Street in New York City. I learned you should never limit your abilities as a chef. He also taught me the importance of knowing all the inner workings of a restaurant. Even when you're the chef, you should always be able to work any station at any time.
WHAT ONE PERSON MOST INFLUENCED YOUR COOKING STYLE, AND HOW?
My Aunt Francy was a huge influence on me. Growing up in Astoria in Queens and spending summers with her and my family at our home on the North Fork of Long Island really gave me an appreciation for harnessing the flavors of local, seasonal ingredients. If you have a good product to start, you don't have to over-season or blend in too many flavors.
WHAT IS YOUR FAVORITE FOOD CITY?
New York City — we have everything, and I mean everything. So much variety, especially in the boroughs; the city has always been a melting pot, and with that comes fantastically diversified cuisine. Delicious!
WHAT DO YOU THINK THE NEXT BIG TREND ON THE FOOD SCENE WILL BE?
I think there is always room to continue refining street and comfort foods. I also believe you can get so much more flavor and authenticity in these dishes just by using better-quality ingredients and tighter presentations. You can always create a better culinary attraction.
THE PIERRE, A TAJ HOTE
2 E. 61st St.
New York, NY 10065
tel 212 838 8000
taj.tajhotels.com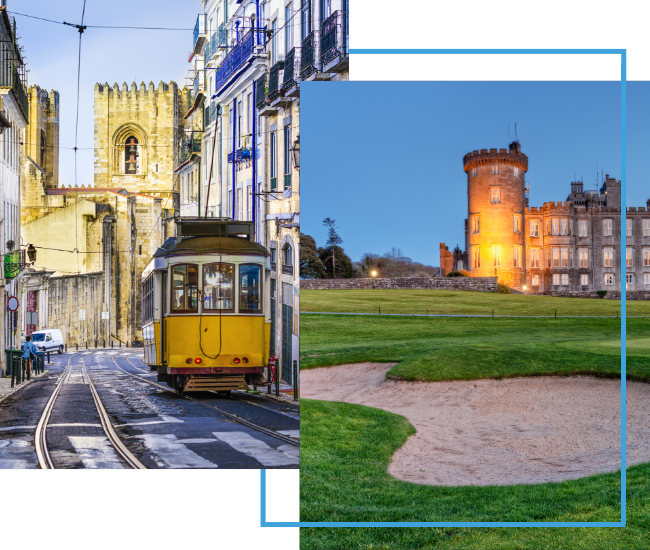 FX Excursions
FX Excursions offers the chance for once-in-a-lifetime experiences in destinations around the world.
Explore Excursions
A new and expanded campus at the Buffalo AKG Art Museum has been completed, reopening this summer and featuring new architecture designed by the architectural office of OMA New York, led by partner Shohei Shigematsu and project architects Lawrence Siu and Paxton Sheldahl, with Cooper Robertson (executive architect). The new expansion includes the Jeffrey E. Gundlach Building and extensive renovations to existing buildings. A $20-million commitment from New York State and Governor Kathy Hochul helped fulfill the expansion's budget and completes the $230 million capital campaign, the largest campaign for a cultural institution in the history of Western New York State.
Sponsored Content
Whether it's the people, the craic (fun) or the coasts, travelers always find something to love about the island of Ireland. What fills your heart?
Ever since opening in 2021, Nobu London Portman Square has served as the focal point for many gatherings, stays and experiences. This fall the hotel's Nobu Bar adds four more reasons to visit with an exciting array of offerings, menus and events.