At a European spa guests come to for health and healing as much as for relaxation and pampering, Executive Chef Pier Luigi Marani has developed a menu that serves both purposes – light, flavorful cuisine in generous portions complemented by a variety of Tuscan specialties, such as hearty bread soup.
Marani heads up the kitchen at Terme di Saturnia, a thermal spa in the rolling hills of Tuscany about two hours from Rome. A graduate of Istituto Alberghiero di Stato Pellegrino Artusi hotel school in
Chianciano Terme (Siena), Marani worked at Hotel Pellicano in Porto Ercole, a member of the prestigious Relais & Chateaux group, and at Hotel Panpeago in Cavalese prior to joining Terme di Saturnia Spa Resort in 1983. A published cookbook author, Marani has been the executive chef at Terme di Saturnia since 2000.
---
Zucchini flowers stuffed with ricotta and mint Serves 3
For the stuffed zucchini flowers:
7 ounces zucchini flowers
9 ounces ricotta
Mint leaves to taste
4 teaspoons extra-virgin olive oil
Salt and white pepper to taste
For the tomato sauce:
4 ounces ripe tomatoes
3 teaspoons extra-virgin olive oil
Basil to taste
Salt and white pepper to taste
Place the ricotta in a bowl and season with the finely chopped mint, olive oil, salt and pepper. Wash the zucchini flowers, remove their pistils and stuff them with the ricotta.
Steam stuffed flowers for about 3 minutes. Remove the seeds and skins from the tomatoes, cut into cubes then mix vigorously with the basil, extra-virgin olive oil, salt and white pepper.
PRESENTATION: On one side of each serving dish, place lettuce seasoned with olive oil, salt and white pepper. Lay stuffed zucchini flowers next to the lettuce. Garnish with the tomato sauce.
---
Prawns with zucchini Serves 4
14 ounces prawns
7 ounces zucchini
4 ounces shelled mussels
1 egg
3 ounces ripe tomatoes
8 teaspoons sesame seeds, toasted
1.5 ounces wild fennel
4 teaspoons olive oil
Salt and pepper to taste
Lemon
Boil zucchini, let cool and slice lengthwise.
Shell the prawns. Wrap prawns in cooled zucchini strips and refrigerate. Beat the egg. Dip shelled mussels into egg, then sesame seeds. Place in preheated 320 degree oven for 3 to 4 minutes. Cook the prawns in a nonstick frying pan, until crunchy, and arrange them on a serving dish in the shape of a fan. In the center of the dish, carefully place the mussels and season everything with a dressing of
lemon, oil, salt and white pepper. Garnish with sprigs of wild fennel and serve lukewarm.
---
Three-flavor farfalle Serves 2
5 ounces farfalle (butterfly-shaped pasta)
3.5 ounces green asparagus
3.5 ounces giant tiger prawns, shelled
1 red pepper
6 teaspoons olive oil
Parsley to taste
Salt and white pepper to taste
Fresh basil for garnish
Cut the giant tiger prawns into small pieces and sauté in olive oil. Chop the asparagus and pepper into cubes and sauté in a separate pan with olive oil, garlic, salt, white pepper and parsley, adding hot water or vegetable stock, if necessary. Cook pasta al dente, then toss with prawns and
vegetables. Garnish with fresh basil.
Strawberries with yogurt Serves 5
1 pound large strawberries, washed
1 egg white
2 1/2 tablespoons sugar
1/2 cup plain yogurt
1/2 cup whipped cream
Mint leaves for garnish
Beat the egg white. Dissolve sugar in a bit of water and heat to boiling. Trickle sugar solution into egg white and continue beating until cold. Mix egg white mixture with yogurt and whipped cream. Slice each strawberry into four pieces. Mix strawberries with yogurt sauce. Spoon into dessert bowls. Garnish with mint leaves.
TERME DI SATURNIA
58050 Saturnia, Italy
tel 39 0564 600 111, fax 39 0564 601 266
www.termedisaturnia.com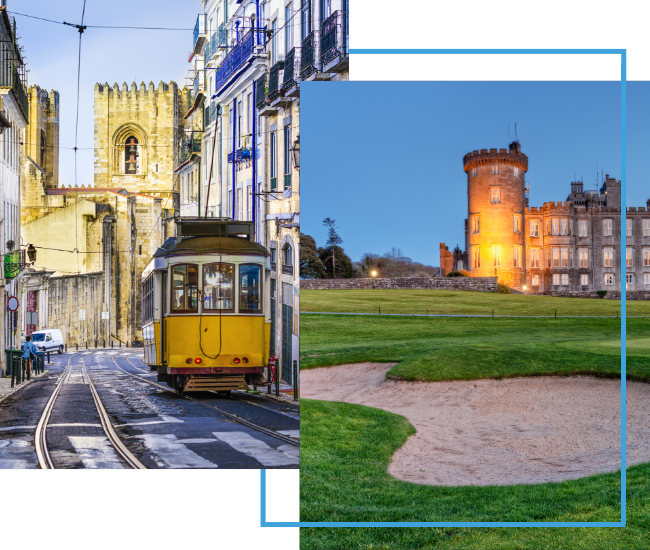 FX Excursions
FX Excursions offers the chance for once-in-a-lifetime experiences in destinations around the world.
Explore Excursions
There is something magical about sipping a glass of local wine while watching the sun slip into the Aegean Sea as the afterglow tinges traditional, white-washed Cycladic houses with glorious shades of rose, purple and gold. Ancient Greeks believed Helios, the Sun God, caused sunsets by driving his fiery chariot into the sea. Standing at water's edge in Mykonos, watching the sky slowly turn from purple to inky black, you almost believe it.
Sponsored Content
Many small- and medium-sized businesses face time and budget constraints when organizing corporate hotel travel for employees. To address this problem, IHG® Business Edge emerged as a cost-free business travel solution for small- to medium-sized enterprises, offering travel managers exclusive access to enticing perks, handpicked educational resources and comprehensive company travel metrics. IHG Business Edge connects our loyal customers to our portfolio of 5,800 hotels and resorts across 18 brands in more than 100 countries.
The prospect of a post-visit treasure hunting session inside the shops of landmark museums such as the Louvre in Paris, the Uffizi Gallery in Florence and The British Museum in London can be irresistible. However, some of Europe's smaller and more unusual museums boast retail spaces with a surprising "wow" factor, often as well-curated as the galleries.