The cuisine is about to get a bit healthier and more innovative at Tanque Verde Ranch, located on 60,000 acres of desert landscape in Tucson, Ariz., with the arrival of Executive Chef Justin Macy, who joins the resort team after 16 years at Miraval Resort & Spa.
With minimal culinary experience when he began working at Miraval at age 17, Macy worked his way up the ranks to executive chef, becoming known for his use of eclectic ingredients to create unexpected, healthy fusion dishes. At Tanque Verde Ranch, his background in spa cuisine will help make the classic comfort foods that are hallmarks of the dude ranch experience lighter but equally delicious. Macy, who has also coauthored three cookbooks and appeared on Cooking Channel and The Food Network, and his team prepare three gourmet meals daily at Tanque Verde Ranch as well as oversee group and banquet catering services. Options for diners also include vegetarian, vegan and gluten-free dishes. Several indoor and outdoor specialty dining events are held weekly, and, in addition, Macy plans to roll out interactive culinary programming for guests. Menus rotate weekly, but travelers to Tanque Verde Ranch can expect dishes such as chili-honey-glazed salmon, Cotija whipped sweet potatoes and chicken chili relleno, using ingredients indigenous to Arizona. The cuisine will prove the perfect complement to Tanque Verde Ranch's expansive accommodations and abundance of activities including horseback riding, mountain biking, tennis, fishing and more. WHAT THREE GO-TO INGREDIENTS ARE ALWAYS IN YOUR HOME KITCHEN? My go-to ingredients at home are simple: salt, pepper and garlic. WHAT'S YOUR FAVORITE SEASON FOR COOKING, AND WHY? That's a tough question. I love cooking in all seasons — each holds something special and offers unique ingredients. If I had to choose, I love cooking comfort food in the fall and winter because it brings the whole family together to celebrate. ASIDE FROM YOUR CURRENT POSITION, WHAT'S THE BEST JOB YOU'VE EVER HAD? I have spent most of my culinary career at Miraval Resort & Spa, where I spent a total of 16 years in the kitchen working my way to the top as head chef. I worked a few kitchen jobs before that, but nothing at that level. That being said, the best job I ever had was working under Executive Sous Chef Steven Bernstein at Miraval. He taught me how to make stocks, butcher meats and fish, and better myself so I would be a chef one day. WHAT'S THE FIRST MEAL YOU EVER COOKED? That was so long ago! Pizza was the first meal I ever cooked. It's my favorite thing to eat, and I could probably live off it. I worked in my hometown pizzeria for my first job, where I made the dough and sauce and took deliveries.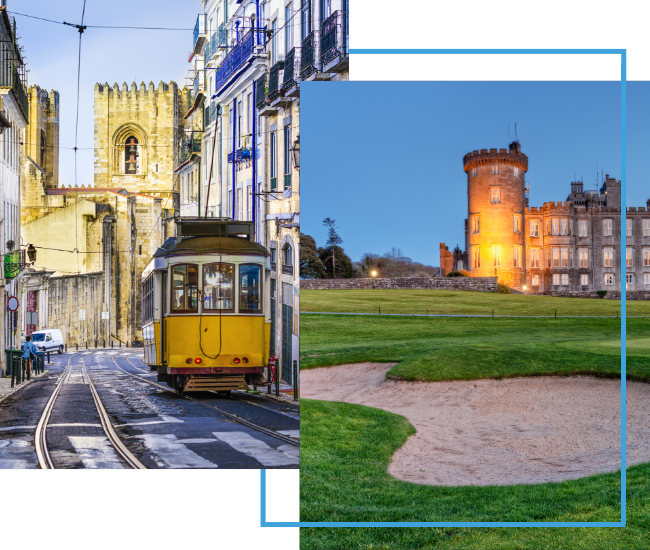 FX Excursions
FX Excursions offers the chance for once-in-a-lifetime experiences in destinations around the world.
Explore Excursions
Pleasant weather, autumn foliage and vibrant flowers are among the many delights awaiting nature lovers at botanical gardens and arboretums across the United States. However, some of these green spaces take on additional color this month and through Halloween when enterprising gardeners, landscape architects, management and other creative minds cast a spell with themed environments running the gamut from spooky to utterly bewitching.
Sponsored Content
Nashville's once-modest skyline continues to evolve as its luxury market grows. Lavish hotel properties are added to the landscape while acclaimed chefs stake claim in the robust culinary scene and premier cultural offerings round out the city's repertoire.
For travelers who love all things autumn, Crystal Springs Resort, New York City's closest destination resort, features special offers and experiences to meet the demands of everyone's fall bucket list. Located only 80 minutes outside New York City in Sussex County, New Jersey, Crystal Springs Resort offers a quick getaway to enjoy fall foliage. Are any of these new offers or experiences on your bucket list?