At age 33 Chef Niklas Ekstedt returned to his roots. Growing up in a little village in Sweden, during his chef training he found himself gravitating toward ingredients and tastes from other countries and away from the rustic slow cooking of the Jämtland forests. However, in 2011 he opened Ekstedt in central Stockholm, exploring the age-old techniques of Swedish cooking.
He also brought his renowned Nordic cooking to MSC Cruises, on board its MSC World Europa at Chef 's Garden Kitchen, featuring the first-at-sea hydroponic garden and offering an immersive experience. Ekstedt's techniques meet fresh seasonal ingredients in dishes like scallop ceviche; seared langoustine tail; and dessert of meringue, sea buckthorn, white chocolate and verbena.
WHICH FOOD IS YOUR GUILTY PLEASURE? AND ON THE OPPOSITE END OF THE SPECTRUM, WHAT IS ONE INGREDIENT OR FOOD YOU HATE TO USE?
My guilty pleasure in food would have to be chocolate fondue. There's something nostalgic about dipping fresh fruits and marshmallows into that velvety goodness.
On the opposite end of the spectrum, I must admit I don't like to use processed foods in my cooking. Fresh, seasonal ingredients are at the heart of my philosophy.
WHAT DISHES WOULD YOU SERVE AT A PRIVATE DINNER PARTY?
For a private dinner party, I would definitely try to grill a vegetable that is unexpected, like watermelon or cucumber. It's always fun to see how the guest reacts when they get a vegetable they're not used to seeing grilled.
WHAT WAS THE FIRST MEAL YOU EVER PREPARED ON YOUR OWN?
Ah, my first solo culinary adventure! I fondly remember preparing a classic Swedish meatball dish. It was a treasured family recipe passed down through generations.
IF YOU COULD DESCRIBE YOUR PERSONAL STYLE IN ONE DISH, WHICH DISH WOULD IT BE AND WHY?
If I were to describe my personal style in one dish, it would undoubtedly be my signature dish in my restaurant in Stockholm: beef fat-cooked oysters. It's the one that has been with me the longest, and people really love it.
WHICH CULINARY TREND WOULD YOU LIKE TO DISAPPEAR?
As for culinary trends, one I'd like to see disappear is the excessive use of molecular gastronomy. While it can be a fascinating technique, some chefs prioritize spectacle over taste and connection to the ingredients. For me, cooking is about celebrating the technique it originates from.
CHEF'S GARDEN KITCHEN
MSC World Europa
MSC Cruises
msccruisesusa.com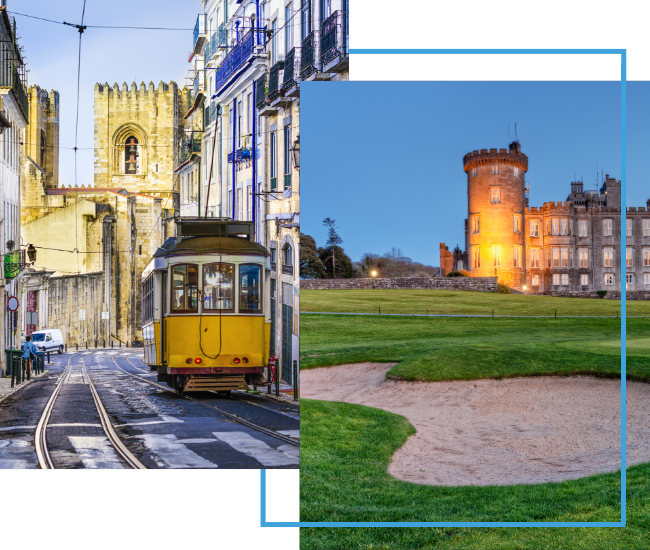 FX Excursions
FX Excursions offers the chance for once-in-a-lifetime experiences in destinations around the world.
Explore Excursions
It's time to start dreaming of your next trip. Here's some destination inspiration for you. Take a visual journey through these U.S. Christmas markets with us.
Sponsored Content
Many small- and medium-sized businesses face time and budget constraints when organizing corporate hotel travel for employees. To address this problem, IHG® Business Edge emerged as a cost-free business travel solution for small- to medium-sized enterprises, offering travel managers exclusive access to enticing perks, handpicked educational resources and comprehensive company travel metrics. IHG Business Edge connects our loyal customers to our portfolio of 5,800 hotels and resorts across 18 brands in more than 100 countries.
Everyone loves a good Christmas tree, but these iconic hotels around the world take it one step further with designer-styled trees illuminating lobbies and public spaces, wowing all who enter. From Lela Rose to Louis Vuitton, don't miss these ultra-luxury trees redefining tree decorating as we know it.