Despite the obvious inference, it is today believed French fries originated not in France but in Belgium. A Flemish manuscript dating to 1781 contains the first reference to the fried potato. Today, frites pair with another quintessential ingredient of Belgium, mussels, to create the national dish: moules-frites, a comfort-food dish popular throughout other parts of Europe, particularly in France.
Mussels, once considered a food of the poor, were eaten in the winter months in Belgium, when no other seafood was available or abundant. As were potatoes. The dish peaked in popularity after World War I, when friteries popped up across the country, churning out the dish in large quantities affordably.
Moules-frites remains ubiquitous in modern-day Belgium, a social dish that brings people around a table to enjoy bowls of steaming mussels and perfectly fried frites. The dish is served in separate bowls so the French fries do not become saturated and soggy, the mussels typically displayed in the same pan and stock they are cooked in. The best mussels come from the Scheldt, a shallow river connecting Western Belgium to the Netherlands. Mussels should be shaken during preparation to ensure they cook evenly. The bintjes potato is preferred for frites due to its high starch content; the potatoes are typically double-fried with a hint of cayenne. While a variety of sauces may be available, mayonnaise traditionally accompanies the dish.
Moules-frites can be found anywhere in Belgium, but it doesn't have to be the same each time you enjoy the dish. Several popular variations for the mussels exist. Perhaps the most popular, mariniéres prepares the mussels in white wine, shallots, parsley and butter. A simple preparation, au vin blanc mussels are cooked in white wine. Natures means the mussels are prepared with celery, leeks and butter. À la crème is similar to the mariniéres version, but with flour and cream for a thicker consistency. À l'ail, another popular method, marries the mussels with sliced or minced garlic.
More modern interpretations of moules-frites infuse the steaming liquids with different flavors, such as smoky chili or curry, or with another traditional Belgium staple, beer — moules à la bière. Also increasing in popularity is moules parquées, mussels served raw on a half-shell with a lemon-mustard sauce.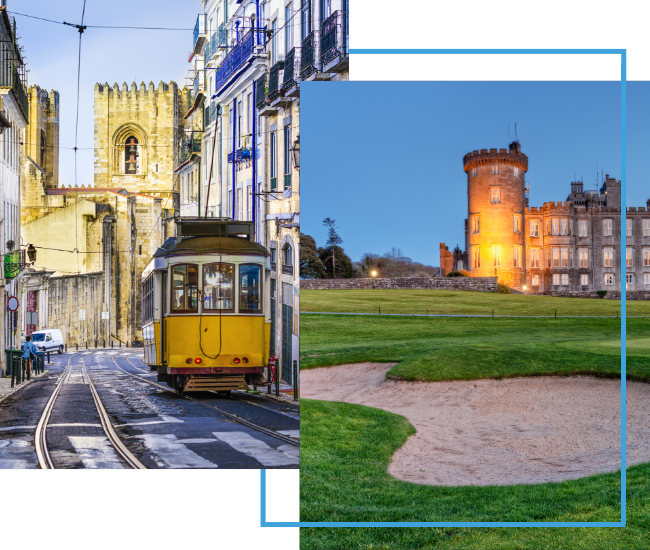 FX Excursions
FX Excursions offers the chance for once-in-a-lifetime experiences in destinations around the world.
Explore Excursions
Pleasant weather, autumn foliage and vibrant flowers are among the many delights awaiting nature lovers at botanical gardens and arboretums across the United States. However, some of these green spaces take on additional color this month and through Halloween when enterprising gardeners, landscape architects, management and other creative minds cast a spell with themed environments running the gamut from spooky to utterly bewitching.
Sponsored Content
The Global Business Travel Association (GBTA) believes business travel is a fundamental force for good and brings the industry together to connect, innovate and set new standards. With members from across the globe, GBTA engages the many voices of business travel to build a collective future, providing a platform for buyers and suppliers to come together, connect with peers, grow their network and shape the future of the industry.
For travelers who love all things autumn, Crystal Springs Resort, New York City's closest destination resort, features special offers and experiences to meet the demands of everyone's fall bucket list. Located only 80 minutes outside New York City in Sussex County, New Jersey, Crystal Springs Resort offers a quick getaway to enjoy fall foliage. Are any of these new offers or experiences on your bucket list?