From his roots in a family-run market in Queens to a lofty tenure cooking for the stars at New York's Tribeca Grille, Chef James Canora brings a world of experience to his role as a member of Continental Airlines' Congress of Chefs. Working by his father's side in a family-run market and catering business, Canora learned at an early age how to properly handle and prepare fresh produce, meats and Italian specialties. A graduate of the Art Institute of New York, Canora began his professional career at The Tribeca Grille, a well-known New York City-eatery owned by actor Robert De Niro and restaurateur Drew Neiporent, where he worked his way through the ranks under the direction of acclaimed Chef Don Pintabona.
A native New Yorker, Canora is a member of Continental Airlines' Congress of Chefs, a 22-member panel comprised of airline and restaurant chefs, caterers and food suppliers. A 10-year member of the panel, Canora contributes to Continental's Business-First food service initiatives, redevelopment projects and the airlines' Chef on Board program. Today, Canora is the owner of NYC Culinary Events, a catering and consulting firm specializing in events ranging from large-scale productions — Tribeca Film Festival, Ryder Cup and Grammy Awards — to intimate private gatherings.
---
Herb crusted rack of lamb with Yukon scallion potatoes Serves 6
For the lamb:
1 cup blended olive oil
1 shallot, peeled and chopped
1 clove garlic, peeled and chopped
1 tablespoon minced fresh rosemary leaves
1 tablespoon minced fresh thyme leaves
1 tablespoon coarsely ground black pepper
3 baby racks of lamb, bones cleaned and frenched
1 cup fresh Italian-seasoned bread crumbs
1 teaspoon dried basil
1 teaspoon dried thyme
1 teaspoon dried oregano
1 teaspoon dried rosemary
Coarse salt and freshly ground pepper, to taste
1 cup grainy mustard
2 tablespoons peanut oil
6 sprigs fresh rosemary
Combine the blended oil, shallot, garlic, rosemary, thyme and pepper in a shallow glass baking dish. Add the lamb and turn to coat all sides. Cover with plastic wrap and refrigerate, turning occasionally, for eight hours (or overnight). Preheat oven to 450 degrees. Combine the breadcrumbs with the dried basil, thyme, oregano, and rosemary. Stir in the salt and pepper to taste and set aside. Remove the lamb from the marinade and pat it dry. Using a pastry brush, generously coat the lamb with the grainy mustard. Roll the mustard-coated lamb in the breadcrumb mixture. Heat the peanut oil in a large sauté pan over medium-high heat. Add the racks and sear each side for about 2 minutes or until nicely browned. Transfer the racks to a roasting pan. Place in the preheated oven and roast for about 20 minutes or until the racks are well browned and an instant-read thermometer inserted into the thickest part reads 145 degrees for rare or 155 degrees for medium. Remove from the oven and allow to rest for about 3 minutes before carving.
For the Yukon scallion potatoes:
1 bunch scallions, washed and trimmed
1/4 cup water, as needed to purée
2 pounds Yukon gold potatoes, peeled and quartered
1/2 cup sour cream
1/4 cup hot heavy cream
Coarse salt and freshly ground pepper, to taste
Place the scallions in boiling, salted water for about 15 seconds to blanch. Take care not to over-blanch or the scallions will begin to lose color. Drain well and refresh under cold running water. Drain well and pat dry. Place the scallions and water in a blender and process to a smooth purée. Set aside. Place the potatoes in cold, salted water to cover in a medium saucepan over high heat. Bring to a boil. Lower the heat and simmer for about 15 minutes or until the potatoes are very tender. Drain well and push through a potato ricer or food mill into a mixing bowl. Add the scallion purée and sour cream to the potatoes and, using a wooden spoon, beat to blend well. Slowly add about one half of the cream and season to taste with salt and pepper. Beat to blend well. If the mixture seems too stiff, add cream until you have reached the consistency of smooth mashed potatoes. Serve immediately or place in the top half of a double boiler over very hot water until ready to serve.
PRESENTATION: Place a scoop of Yukon scallion potatoes in the center of each of six plates. Cut each rack into 8 chops and place 4 chops on the potatoes on each plate. Garnish with a sprig of rosemary.
---
Lemon polenta cake with peach compote 1 10-inch cake
1 cup plus 3 tablespoons unsalted butter, at room temperature
1 tablespoon all-purpose flour
1 1/3 cups sugar
2 tablespoons freshly grated lemon zest
1 2/3 cups almond flour
5 large eggs
1 1/2 teaspoons pure vanilla extract
1 teaspoon lemon extract
2/3 cup polenta
1/2 cup sifted unleavened cake flour
1 1/2 teaspoons baking powder
1/2 teaspoon coarse salt
Preheat oven to 325 degrees. Using 1 tablespoon of the butter and the all-purpose flour, lightly coat a 10-inch cake pan. Set aside. Using an electric mixer, cream together the remaining butter, sugar and lemon zest. When light and fluffy, beat in the almond flour and then the eggs, one at a time. Add the vanilla and lemon extracts and beat to blend. Combine the polenta, unleavened cake flour, baking powder and salt. Fold the dry mixture into the butter mixture until well blended. Pour the cake batter into the prepared pan and place in the preheated oven. Bake for about 25 minutes or until a cake tester or toothpick inserted into the center comes out clean.
For the peach compote:
1 1/2 pounds ripe peaches, peeled, pitted and thinly sliced
1 teaspoon fresh lemon juice
1/4 cup fresh orange juice
3 tablespoons Cointreau, or other orange-flavored liqueur
3 tablespoons honey
1 teaspoon freshly grated ginger
Combine the peaches and lemon juice in a heatproof bowl. Set aside. Combine the orange juice, Cointreau, honey and ginger in a small nonreactive saucepan over medium heat. Bring to a boil and cook for 1 minute. Immediately pour the syrup over the peaches and stir to combine. Allow to cool for about 30 minutes. Cover and refrigerate until ready to serve.
PRESENTATION: Cut cake into wedges and serve with peach compote.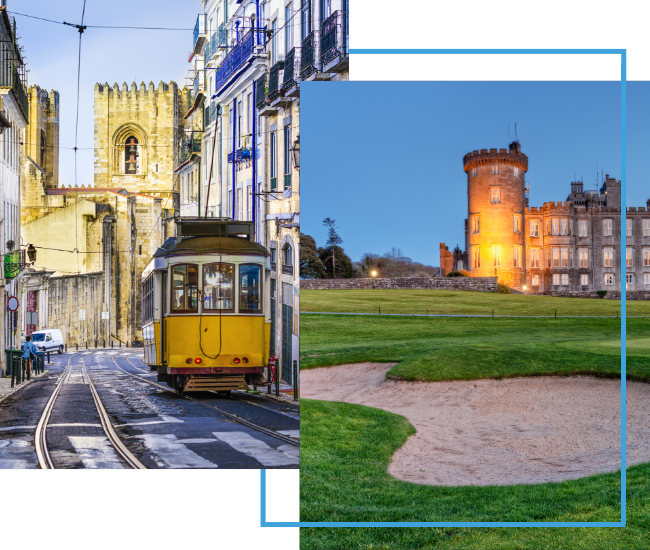 FX Excursions
FX Excursions offers the chance for once-in-a-lifetime experiences in destinations around the world.
Explore Excursions
There's no doubt the northern lights are awe-inspiring and spectacular. Unfortunately, they're also fickle and fleeting, and despite your best-laid plans of checking this item off your bucket list, sometimes Mother Nature's luminescent show just doesn't cooperate. But one cruise line has a new fail-safe in place.
Sponsored Content
In an increasingly digital and interconnected world, the Global Business Travel Association (GBTA) Convention remains an indispensable platform for business travel industry professionals seeking to make the most of the power of face-to-face connections. Taking place August 13–15 in Dallas, the 2023 GBTA Convention provides the unique opportunity for professionals and companies to join visionaries, thought leaders and industry experts for meaningful networking, cutting-edge insights and inspiring innovation.
Think you need a degree in sailing to enjoy a yachting holiday? Dream Yacht Worldwide, a leader in yacht charters, wants you to relax and enjoy the journey. Newly expanded to include the British Virgin Islands, Martinique, Tahiti and the Seychelles, the "Easy Crewed" offered by Dream Yacht Worldwide also include charter options in Greece and Croatia.