It's no surprise Executive Chef Paul Lynch embraces "regionally grown," one of the mantras at FireLake Grill House & Cocktail Bar in Radisson Blu Mall of America. For nearly 40 years he's incorporated the concepts of farm-to-table and locally sourced in his kitchen. And while he's not a native of Minnesota, he's embraced the restaurant's other philosophy, "Minnesota-inspired," incorporating the area's Scandinavian, German and Irish roots into his cuisine.
The Texas native worked around the United States and in a variety of hotels, including Four Seasons and Westin, before moving to Minneapolis in 1999, first with Radisson Plaza Hotel before entering his current position. The result at FireLake Grill House is, in Lynch's own words, "a restaurant about the flavors of real burning wood from the land of 10,000 lakes."
Lynch helped found Minnesota's Heartland Food Network and was honored in 2006 as a Carlson Fellow, the hotel group's highest award for creativity and innovation. In 2008, he presented his Midwestern brand of cuisine at the James Beard House in New York City.
What three go-to ingredients are always in your home kitchen?
Always a high-grade tamari soy sauce, a fantastic instant marinade whether it's poultry, pork or game; the deep umami flavor creates great caramelization on the grill. Because when I'm at home, I'm grilling. The second is my homemade paulula hot sauce, a staple condiment I make each August to add just the right depth of heat and bright flavor to sauces, salads and even egg dishes. And last, a nice, high-end, fruity olive oil. Once again, whether it's making a dressing, creating a marinade or just finishing a beautiful piece of grilled fish, it's where so many great flavors begin.
What's your favorite season for cooking, and why?
Fall. It's beautifully crisp outside — perfect for firing up the grill — yet I still have the bounty from my garden to play with, keeping our meals ultra-fresh and engaging.
Aside from your current position, what's the best job you've ever had?
I was director of product development for a 14-unit restaurant chain on the West Coast in my mid-20s. The travel, the constant creativity necessary to keep the menus current and advancing, especially with the development of regional food — the regionalization was inspiring. At that time, food in America really came to life; it was absolutely the best job I could have had then.
What's the first meal you ever cooked?
My first memory is being about 5 years old picking apricots from the tree in our backyard in El Paso, stealing a piece of pie dough my mom had made and using empty chicken pot pie pans to make apricot pies in my sister's Easy Bake Oven. I then presented them to my mother. I remember her saying, "Where did you get these?" with a look of bewilderment. She kindly served them at dinner and everybody raved.
What are your first thoughts when you hear "farm-to-table"?
How natural it seems and how much sense it makes. How much better it is for the food, for our planet and my kitchen. Even though it's been played heavily, it's the way I've always approached food and I live it. My meals at home revolve around what I get out of the garden from May to November and what comes out of my pantry and root cellar November to April. It's the way food was meant to be.
FireLake Grill House & Cocktail Bar
Radisson Blu Mall of America
2100 Killebrew Drive
Bloomington, MN 55425
tel 952 851 4040
firelakerestaurant.com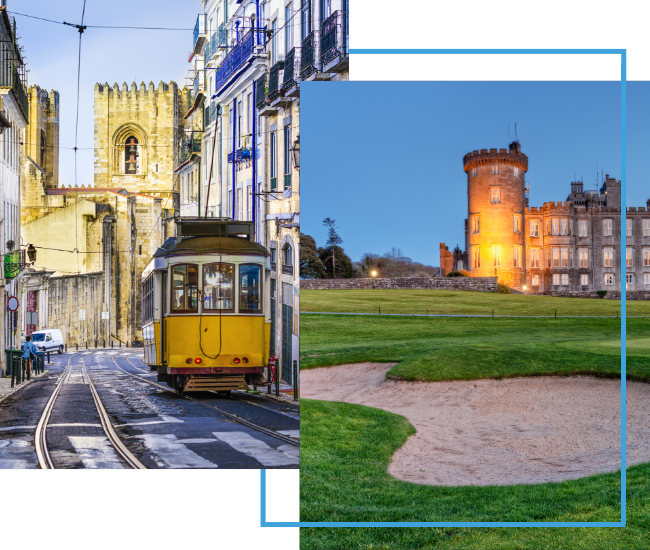 FX Excursions
FX Excursions offers the chance for once-in-a-lifetime experiences in destinations around the world.
Explore Excursions
Pleasant weather, autumn foliage and vibrant flowers are among the many delights awaiting nature lovers at botanical gardens and arboretums across the United States. However, some of these green spaces take on additional color this month and through Halloween when enterprising gardeners, landscape architects, management and other creative minds cast a spell with themed environments running the gamut from spooky to utterly bewitching.
For travelers who love all things autumn, Crystal Springs Resort, New York City's closest destination resort, features special offers and experiences to meet the demands of everyone's fall bucket list. Located only 80 minutes outside New York City in Sussex County, New Jersey, Crystal Springs Resort offers a quick getaway to enjoy fall foliage. Are any of these new offers or experiences on your bucket list?