In April 2021, I was skimming Facebook when an ad for a blind-folded dining experience popped up on my newsfeed. The event was hosted through a company called Fever that offers fun, interactive events in major cities and virtually for people to enjoy. Intrigued, I clicked the link to learn more. The description made the event sound exciting and mysterious. When I give someone a present for their birthday, the holidays or a wedding, I like to give the gift of an experience that the recipient can learn something from. My boyfriend's 30th birthday was in June, when the event was to be hosted, so I thought this would be a great surprise for him.
A week before our reservation, I received an email that the dinner would be pushed back to July due to an incident involving COVID. I completely understood and would rather wait to enjoy the event when things were safe.
The newly selected date in July was coming up and I received another email that the event was to be postponed, this time without an expected date. I contacted their support team to see if this was a mistake but they explained they did not know why it was being held at a later date, but I would be sent information when it was rescheduled. Another month passed and I did not hear anything. The back and forth of contacting support every other week continued until late August. I was finally given a new date and location for mid-October.
After all the back and forth, I managed to still keep the dinner a surprise. I was able to keep it a secret for months.
On the rescheduled date, we arrived to the location and were sat at our table. The room was only lit by battery-operated candles and twinkle lights around the bar. He still had no idea what was going on until our host announced it was time to put on our blindfolds.
We enjoyed a three-course meal in complete darkness. The food was flavorful and, to my surprise, hard to guess what it was without the element of sight. At the end of each course, our host announced over her microphone what we were eating and our minds put two and two together.
Although the food was delicious, I wished there was a bit more. I opted for the meat selection and that was all I received. My first course was pork belly, my second short ribs. There were no accompaniments like vegetables or a starch. For that, I was disappointed as the tickets were $80 each. The price to plate were not equal in my eyes.
I would suggest this experience to others for the fun and interaction, but do not hold out too much hope for the dishes.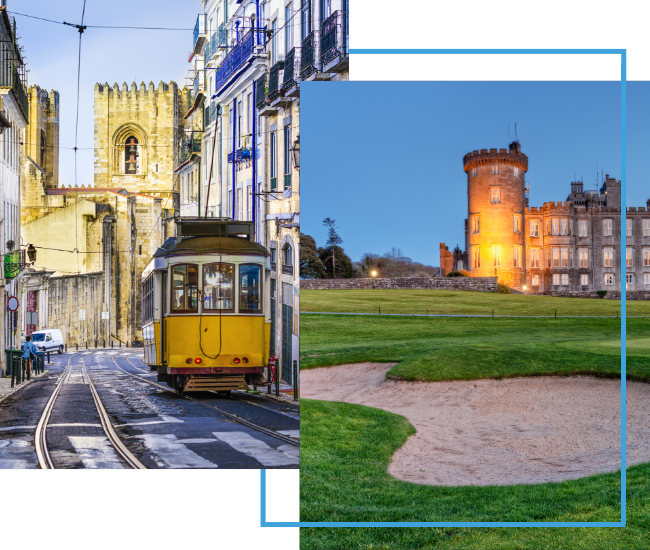 FX Excursions
FX Excursions offers the chance for once-in-a-lifetime experiences in destinations around the world.
Explore Excursions
Imagine yourself lounging in a stone cottage suite with a fireplace and freestanding tub, sipping hot chocolate in a rustic game and reading room with a raftered ceiling, and ice skating and cross-country skiing in the crisp mountain air. Sounds pretty perfect, doesn't it? Especially when you add in seasonal touches.
Sponsored Content
Nashville's once-modest skyline continues to evolve as its luxury market grows. Lavish hotel properties are added to the landscape while acclaimed chefs stake claim in the robust culinary scene and premier cultural offerings round out the city's repertoire.
For the first time in Olympic history, when the 2024 Summer Olympics kick off on July 26, 2024, they will not do so in a stadium. Instead of an Olympic venue, the entire city of Paris will become the Olympic stadium, hosting the games among monuments, on bridges and on the grounds of some of the world's most historic sites. The Opening Ceremony will take place on the River Seine, where athletes will drift along on a flotilla of boats as spectators wave them on from the quays and bridges throughout the city.