Tina Nordstrom is riding the wave of young Nordic chefs pushing the boundaries of Scandinavian cuisine. One of Sweden's most famous culinary artists, Nordstrom is the host of Scandinavia's most popular televised cooking program. She is also a best-selling cookbook author.
Nordstrom, who cites her parents as her biggest culinary influence, grew up working in the kitchen of her family's country inn just outside the Swedish port city of Helsingborg. Like her peers on the world stage, Nordstrom developed a knack for complementing traditional Scandinavian cuisine with influences from other cultures.
---
Cauliflower salad with shrimp and ginger Serves 4
1/2 head cauliflower
1 1/4 cups shrimp, cooked
2 cups fresh spinach
1 red onion, finely chopped
3 tablespoons olive oil
1 1/2 tablespoons white wine vinegar
1 tablespoon grated ginger
Salt and pepper, to taste
Divide the cauliflower into 1-inch florets. Mix with the shrimp, spinach, red onion, olive oil and vinegar. Season with ginger, salt and pepper.
---
Salad with pears, Parma ham and orange-hazelnut vinaigrette Serves 4
For the salad:
2 pears, peeled, cored and sliced thin
1 bunch arugula
1 red onion, finely chopped
12 slices Parma ham (or salami)
Mix pears, arugula and red onion in a large bowl. Set aside with Parma ham.
For the vinaigrette:
1/4 cup roasted hazelnuts, chopped
Juice and zest from 1 orange
1 garlic clove, crushed
1/2 cup rapeseed oil (or olive oil)
Salt and pepper, to taste
Mix hazelnuts, orange juice and zest, garlic clove and oil. Season with salt and pepper.
PRESENTATION: Toss salad with vinaigrette. Serve accompanied by Parma ham.
---
Swedish honey melon-chili salad Serves 4
1 honey melon
1 red chili pepper
1/2 package arugula
Juice and zest of 1 lime
Salt and pepper, to taste
Seed and peel the melon. Cut it into large chunks. Finely chop the chili (be sure to remove seeds). Mix the melon, chili, arugula and lime juice and zest. Season with salt and pepper.
---
Seared scallops with blueberry vinaigrette Serves 4
For the scallops:
8 large scallops (fresh or frozen)
Oil and butter for frying
Salt and pepper, to taste
Mixed salad with edible flowers (available in specialty food stores)
Fry the scallops quickly, 1 minute on each side over high heat. Remove from heat and place on top of the salad.
For the vinaigrette:
1/2 cup fresh blueberries
1 shallot, finely chopped
Zest and juice from 1 lemon
1/3 cup olive oil
Salt and pepper, to taste
1/4 cup parmesan, very finely shredded
Mix blueberries, shallot, lemon juice and zest, and oil in the frying pan used to fry the scallops (do not wash the pan after frying the scallops). Bring mixture to a boil. Season with salt and pepper.
PRESENTATION: Pour the vinaigrette over the scallops. Top with parmesan.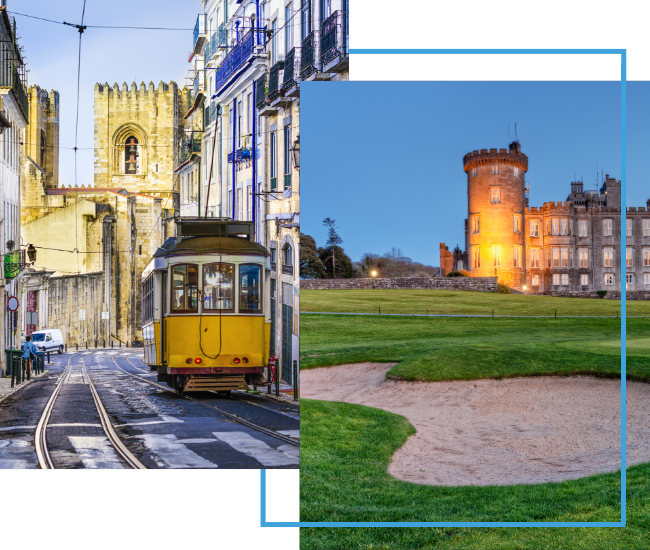 FX Excursions
FX Excursions offers the chance for once-in-a-lifetime experiences in destinations around the world.
Explore Excursions
In addition to intimate settings, smaller staff-to-passenger ratios, and personalized food and beverage options, river cruises have the advantage of providing a deeper dive into a region's culture, food and history. The Rhine, Rhône and Danube in Europe and the Mississippi River and St. Lawrence in North America have much to offer travelers with their itineraries, tying together beloved cities and lesser-known destinations along their routes.
Sponsored Content
The Islands of Tahiti offer a range of captivating activities for travelers with diverse interests, from hiking to breathtaking waterfalls, riding horses on secluded beaches; swimming with sharks; or immersing in Polynesian culture through traditional dance, music and art. For watersports enthusiasts, the crystal-clear lagoons offer exhilarating experiences like surfing, kiteboarding and paddleboarding. And if you're looking to relax, the pristine beaches, overwater bungalows and tropical sun offer the perfect setting. With 118 islands and atolls to explore, island hopping is an excellent way to experience the full diversity of The Islands of Tahiti. With its blend of adventure, culture and relaxation, The Islands of Tahiti offer a truly unique travel experience.
With the holidays right around the corner, travelers are preparing for holiday travels. For those looking for a last-minute getaway filled with holiday cheer, consider Croatia. With a variety of winter activities perfect for travelers and locals alike, the Christmas countdown in Croatia is in full swing. Leading up to Christmas, Advent in Croatia makes it even more worth your while to visit the country with free winter incentives. If you plan on visiting Croatia, here are five cities going all out for the holiday season: