Living on the island of Mauritius off the coast of South Africa as a young boy, Todd Kelly, New York native and current executive chef of Orchids at Palm Court in Cincinnati, tried to bring the flavors of home to the island, using local ingredients. This early start, which included cooking with fish sold door to door by locals and fresh bread delivered via moped, sparked the culinary passion in Kelly.
After studying at the American Academy of Independent Studies, Kelly worked in restaurants around the country such as Ember Grille/Bar 10 at The Westin in Charlotte, N.C.; Peter James Townhouse, also in Charlotte; and Rubicon in San Francisco. In 2006, he moved to the AAA Five-Diamond-rated Orchids at Palm Court at the Hilton Cincinnati Netherland Plaza. The French-inspired cuisine has earned the restaurant numerous awards and honors. Kelly himself is also decorated as one of only six Hilton Signature Chefs in the United States and the 2011 American Culinary Federation USA Chef of the Year.
Kelly also handles the culinary operations at The Grille at Palm Court and The Bar at Palm Court as well as in-room dining and banquet/wedding menus. Under Kelly's direction, all the culinary outlets at Hilton Cincinnati Netherland Plaza maintain the standards set at Orchids.
His culinary skills translate outside of the restaurant. On his family-owned small farm, Kelly and his wife, Emily, grow seasonal fruits and vegetables and teach their daughters about food production. He also runs and has completed multiple marathons.
What three go-to ingredients are always in your home kitchen?
Corn tortillas, Cholula hot sauce and good Dijon mustard, preferably Maille
What's your favorite season for cooking, and why?
That's a tough one to answer; they are all special in their own way. If I had to pick one, it would be spring. You have so many wonderful ingredients — ramps, morels, green garlic, dandelion greens and so on. All of the ingredients have such unique and wonderful flavors that you don't really have to do much to showcase them.
Aside from your current position, what's the best job you've ever had?
Working as the sous chef at Rubicon in San Francisco — we didn't carry any food over from the previous day. So every day was like starting from scratch. It taught me a lot about organization and discipline. The culture with the food seasons was also a great experience. We didn't use ingredients unless they were at the peak of the season. If the chef didn't feel they were the best they could be, we just didn't use them.
What's the first meal you ever cooked?
Steak frites at around 12 years old, living on the island of Mauritius in the middle of the Indian Ocean. My brother and I were trying to duplicate the flavor of home.
What are your first thoughts when you hear "farm-to-table"?
Trendy — seems the current farm-to-table movement is really people trying to catch up to what all the top chefs have been doing forever. I have been privileged to work around the country with great agricultures, so farm-to-table is just something that happens.
Orchids at Palm Court
Hilton Cincinnati Netherland Plaza
35 W. Fifth St.
Cincinnati, OH 45202
tel 513 421 9100
orchidsatpalmcourt.com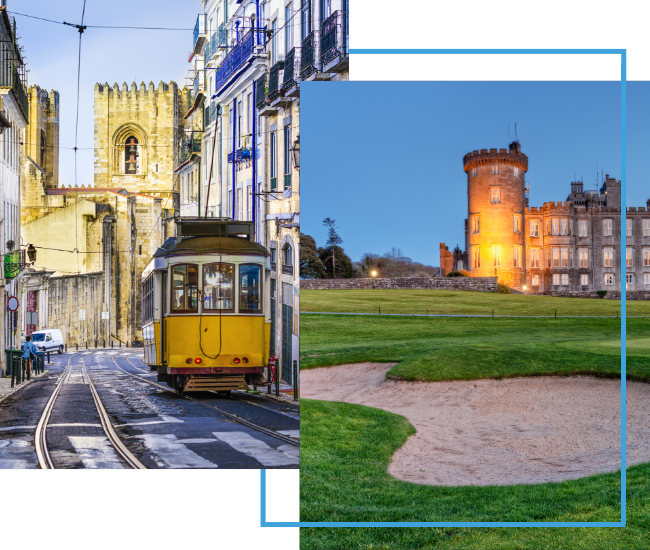 FX Excursions
FX Excursions offers the chance for once-in-a-lifetime experiences in destinations around the world.
Explore Excursions
Pleasant weather, autumn foliage and vibrant flowers are among the many delights awaiting nature lovers at botanical gardens and arboretums across the United States. However, some of these green spaces take on additional color this month and through Halloween when enterprising gardeners, landscape architects, management and other creative minds cast a spell with themed environments running the gamut from spooky to utterly bewitching.
Sponsored Content
The Global Business Travel Association (GBTA) believes business travel is a fundamental force for good and brings the industry together to connect, innovate and set new standards. With members from across the globe, GBTA engages the many voices of business travel to build a collective future, providing a platform for buyers and suppliers to come together, connect with peers, grow their network and shape the future of the industry.
For travelers who love all things autumn, Crystal Springs Resort, New York City's closest destination resort, features special offers and experiences to meet the demands of everyone's fall bucket list. Located only 80 minutes outside New York City in Sussex County, New Jersey, Crystal Springs Resort offers a quick getaway to enjoy fall foliage. Are any of these new offers or experiences on your bucket list?