When dining in the world's highest restaurant, At.mosphere on Floor 122 of Burj Khalifa, the experience is more luxurious than most. The cuisine outshines the incredible views, and the time spent at the restaurant and lounge exceeds the venue's superlative stature. Leading the team behind those lofty culinary pursuits is Jerome Lagarde, bringing more than 20 years' experience in Michelin-starred and fine-dining restaurants to the Dubai highlight.
French national Lagarde's philosophy focuses on using unique, high-quality produce from around the world in interesting, intriguing preparations to showcase complex cooking techniques for a unique experience. He honed those concept development and innovation skills first as a student at Pardaihlan Auch Culinary School and then through trainee positions at the Michelin-starred L'Hôtel de France in Auch and Le Hittau in St. Vincent de Tyrrosse.
His career took him around the globe, with positions at eateries and hotels in Los Angeles, Miami, Kiev, Thailand, Sydney, Hong Kong and Singapore. He spent four years as executive chef at China's first-ever 3-Michelin-star restaurant, Sens & Bund, in Shanghai.
Today he matches the sky-high location of At.mosphere with his culinary confections, offering contemporary European cuisine in a full à la carte menu for lunch and dinner. Specialties include prime cuts of beef, organic poultry and seafood.
Outside of the kitchen, Lagarde enjoys golfing and spending time with family. The keen rugby fan can also be found cheering on his sons, both rugby and football players.
WHAT THREE GO-TO INGREDIENTS ARE ALWAYS IN YOUR HOME KITCHEN?
My all-time go-to ingredients have to be Espelette pepper, which is now an integral part of Basque cuisine; olive oil; and fresh pasta. Espelette pepper brings an exceptional touch with its mild heat and smoky-sweet flavor and can come in handy for a variety of dishes.
WHAT'S YOUR FAVORITE SEASON FOR COOKING, AND WHY?
Spring/summer is my favorite because of the wide range of fresh fruits and vegetables in supply. It opens up doors for experimentation, providing a more varied spread and the opportunity to associate them with meats or fish and for desserts.
ASIDE FROM YOUR CURRENT POSITION, WHAT'S THE BEST JOB YOU'VE EVER HAD?
Before entering military service, I used to play first division rugby. My rugby club found me a job for four months as a wine salesman. At that time I had no knowledge of wine, and I don't drink it, either. The funny part was that when I sent my gas expenses, my boss almost had a minor heart attack — I was selling while driving around in a gas-guzzling sports car provided by my club!
WHAT'S THE FIRST MEAL YOU EVER COOKED?
I cannot be absolutely sure about this one, but one meal comes to mind. It was a purée mousseline — of dry potato flakes with milk. But to date, I like to see every dish I make as my first — it gives that right mix of excitement and anticipation.
AT.MOSPHERE BURJ KHALIFA
1 Sheikh Mohammed bin Rashid Blvd.
Dubai, United Arab Emirates
tel 971 4 888 3828
atmosphereburjkhalifa.com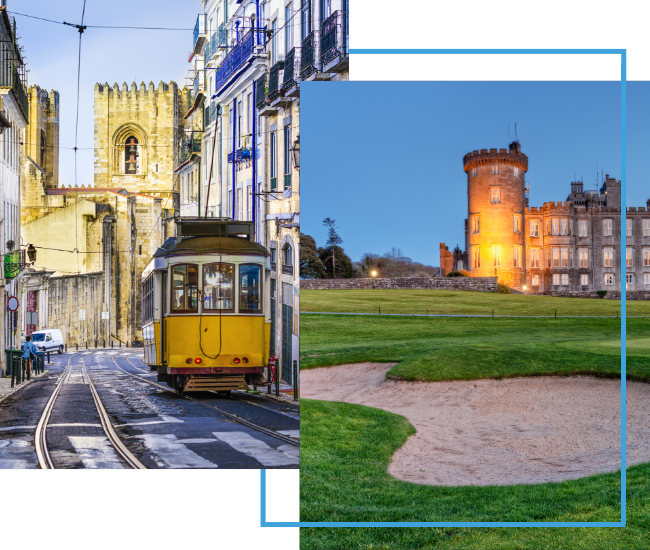 FX Excursions
FX Excursions offers the chance for once-in-a-lifetime experiences in destinations around the world.
Explore Excursions
There's no doubt the northern lights are awe-inspiring and spectacular. Unfortunately, they're also fickle and fleeting, and despite your best-laid plans of checking this item off your bucket list, sometimes Mother Nature's luminescent show just doesn't cooperate. But one cruise line has a new fail-safe in place.
Sponsored Content
Many small- and medium-sized businesses face time and budget constraints when organizing corporate hotel travel for employees. To address this problem, IHG® Business Edge emerged as a cost-free business travel solution for small- to medium-sized enterprises, offering travel managers exclusive access to enticing perks, handpicked educational resources and comprehensive company travel metrics. IHG Business Edge connects our loyal customers to our portfolio of 5,800 hotels and resorts across 18 brands in more than 100 countries.
Think you need a degree in sailing to enjoy a yachting holiday? Dream Yacht Worldwide, a leader in yacht charters, wants you to relax and enjoy the journey. Newly expanded to include the British Virgin Islands, Martinique, Tahiti and the Seychelles, the "Easy Crewed" offered by Dream Yacht Worldwide also include charter options in Greece and Croatia.