CHEF MARGARITA CARRILLO is one of the preeminent worldwide authorities on Mexican gastronomy, and there's no better way for her to showcase her talents than as the executive chef at Cachito at The Reef 28 on Playa del Carmen. The hot spot for authentic Mexican cuisine takes diners on a culinary tour through Mexico, adding a global flair to fresh, local ingredients.
Carrillo actively contributes to the research, promotion and spread of traditional Mexican cuisine globally. In 2016 SER bestowed upon her the title of Ambassador of Mexican Cuisine; she's also been recognized by the Government of Mexico and named the Vice President of Gastronomic Projects by the Conservatory of Mexican Gastronomic Culture.
WHICH DESTINATIONS INSPIRED YOU, AND HOW HAS THAT INSPIRATION TRANSLATED INTO YOUR CULINARY CONCEPTS? Japan, because of the order, discipline and respect to nature — they have a special and natural cuisine. The discipline and organization in the kitchen inspire me. These are important factors.
Oaxaca in Mexico has a culinary tradition of quality and creativity that goes back centuries and respects its history. They also respect local ingredients — which they fully utilize — and ancestral techniques. Being from the area myself, it's a tie to my roots.
With Cachito, you can see these inspirations in the menu. We want to present Mexican cuisine in a simple and authentic way, given the parameters of local ingredients and of quality.
WHOM DO YOU CONSIDER TO BE YOUR CULINARY HERO? Alicia Gironella de'Angeli is important in my professional life. She is a woman who worked in Mexican cuisine for many years, and she has taken me with her to many parts of the world. It is because of her I began to travel to Europe, and I learned how to bring Mexican cuisine to other countries. Chef Gironella is always looking to see how to help and develop young talents. Her cooking is traditional without being square, so to speak. She is a creative and intelligent woman.
WHAT ONE PERSON MOST INFLUENCED YOUR COOKING STYLE? I have to say two: my mother and my maternal grandmother. They provided me with examples of cooking and how to make what they're cooking with love and happiness for the family. In my own cooking, I extend this love and happiness to the restaurant business, infusing this family tradition into the restaurants.
My grandmother had a banquet business in Parral Chihuahua, and she gave cooking classes in the summer for us granddaughters — all 11 of us — in Juárez! We learned everything, from the most simple, like frijoles, to more complicated things like how to make pastillage to decorate cakes.
WHAT IS YOUR FAVORITE FOOD CITY? New York City — they have everything! It's a cosmopolitan city where you can get just about anything you want. There are amazing restaurants of all types of cuisines … Asian; very good, delicious Mexican; and French … it's a fantastic city to eat well!
WHAT DO YOU THINK THE NEXT BIG TREND ON THE FOOD SCENE WILL BE? I think we're returning to our roots, to the natural. And to me, this is good. I don't think food made by a robot is the future. On the contrary, food that has cultural roots is the future. The rest are passing fads. But cuisine, since it is something alive, always evolves. I believe there is a strong movement toward going back to our roots, to a cuisine with history and to a respectful use of ingredients. And you can see this all immediately in the new menu I created for Cachito.
CACHITO
The Reef 28
1 Avenida Nte. and Calle 28 Nte.
77720 Playa del Carmen, Q.R.
Mexico
tel 52 984 206 5150
thereefresorts.com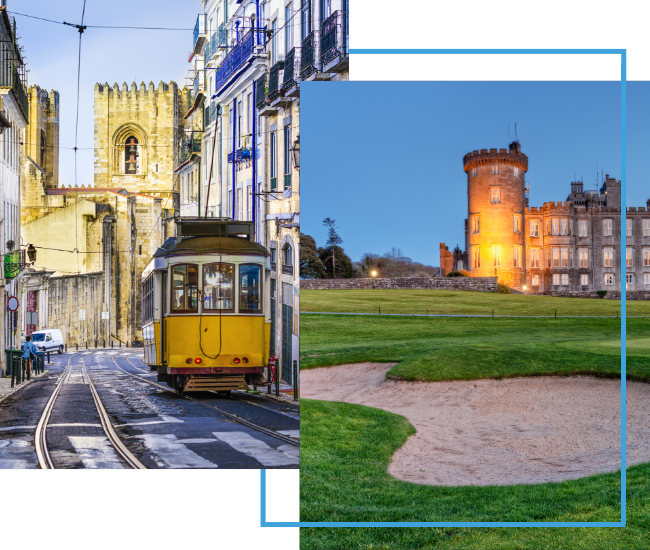 FX Excursions
FX Excursions offers the chance for once-in-a-lifetime experiences in destinations around the world.
Explore Excursions
There is something magical about sipping a glass of local wine while watching the sun slip into the Aegean Sea as the afterglow tinges traditional, white-washed Cycladic houses with glorious shades of rose, purple and gold. Ancient Greeks believed Helios, the Sun God, caused sunsets by driving his fiery chariot into the sea. Standing at water's edge in Mykonos, watching the sky slowly turn from purple to inky black, you almost believe it.
The prospect of a post-visit treasure hunting session inside the shops of landmark museums such as the Louvre in Paris, the Uffizi Gallery in Florence and The British Museum in London can be irresistible. However, some of Europe's smaller and more unusual museums boast retail spaces with a surprising "wow" factor, often as well-curated as the galleries.