Fans the world over know Chef Masaharu Morimoto for his steady demeanor even in the midst of pandemonium in kitchen stadiums for Iron Chef and Iron Chef America. But few may know the Japanese chef recognized for his inspirational interpretation of Western-Japanese fusion cuisine originally had his sights set on a career playing major league baseball in Japan. When a shoulder injury sidelined his athletic ambitions, Morimoto changed course, earning culinary acclaim in his native Hiroshima and eventually becoming a star on a global level. Morimoto Waikiki at Waikiki Edition, a luxury hotel brand by Ian Schrager and Marriott Hotels, is the latest in his growing roster of signature eateries.
Angry chicken Serves 4
For the chicken:
2 3½- to 4-pound chickens, quartered
1 cup spicy yogurt marinade (recipe follows)
Trim any excess fat from the chicken. Rinse and pat dry. Place the chicken quarters in a large bowl. Pour spicy yogurt marinade over the chicken. Turn the chicken pieces to make sure they are all evenly coated. Cover and refrigerate for at least 8 and up to 24 hours.
About 1 hour before you plan to serve the chicken, preheat the oven to 450 degrees. Remove the chicken from the marinade and arrange the pieces on one or two half-sheet pans. Discard the chicken marinade.
Roast for 40 minutes, until the chicken is tender and lightly browned and the juices run clear when the thighs are pricked with the tip of a small knife. Transfer the pieces to a platter and tent with foil to keep warm.
For the spicy yogurt marinade:
1⁄2 teaspoon black peppercorns
1⁄2 teaspoon cumin seeds
1⁄4 teaspoon coriander seeds
1⁄4 teaspoon cardamom seeds
1 teaspoon chili powder
1⁄2 teaspoon garam masala
1⁄2 teaspoon salt
11⁄2 cups hot sauce, preferably Frank's
11⁄3 cups plain yogurt
1⁄2 cup heavy cream
1⁄3 cup soy sauce
Grind the peppercorns, cumin, coriander seeds and cardamom in a spice grinder. Transfer to a medium bowl. Add the chili powder, garam masala and salt. Add the hot sauce, yogurt, cream and soy sauce; whisk until smooth and well blended. Divide the marinade into two equal parts.
For the sauce:
2 cups chicken stock
1 cup spicy yogurt marinade
For the garnish:
1 fresh lime
While the chicken is roasting, boil the chicken stock in a medium saucepan over high heat until it is reduced to 1 cup. Whisk in the reserved 1 cup of spicy yogurt marinade and cook just until heated through (do not boil or the yogurt will separate). Keep the sauce warm.
Presentation: Pour the sauce around the roasted chicken. Serve with lime wedges to squeeze over the chicken.
---
Tuna pizza Serves 4
For the pizza:
4 7-inch flour tortillas
2 tablespoons extra virgin olive oil
1⁄2 cup eel sauce (available in Asian grocery stores)
10 ounces sashimi-quality tuna, thinly sliced
2 jalapeño peppers, seeded and thinly sliced
1⁄2 cup thinly sliced red onion
1⁄2 cup halved cherry tomatoes
1⁄3 cup pitted Kalamata olives
Anchovy aioli (recipe follows)
Baby cilantro, for garnish
Set a cast-iron grill pan over medium heat. Brush each tortilla lightly on both sides with olive oil. Brush 2 tablespoons of the eel sauce over one side of each tortilla. Grill for 1 to 2 minutes, flipping constantly, until crisp. Rotate 90 degrees and grill for 1 to 2 minutes, until crisscross marks appear and the tortillas are fairly crisp. Turn the tortillas over and grill until the second side is crisp, 1 to 2 minutes. Transfer to a wire rack to cool.
For the anchovy aioli:
2 egg yolks
1 tablespoon white wine vinegar
1 tablespoon fresh lemon juice
2 teaspoons anchovy paste
1⁄4 teaspoon soy sauce
1⁄4 cup extra virgin olive oil
1⁄2 cup vegetable oil
Salt and freshly ground black pepper, to taste
In a food processor, combine the egg yolks, vinegar, lemon juice, anchovy paste and soy sauce. Blend well. With the machine on, add the olive oil and vegetable oil in a slow, thin stream, processing until mixture is emulsified and thick. Season with salt and black pepper.
Presentation: Arrange the tuna slices over the tortillas. Scatter the jalapeño peppers, red onion, cherry tomatoes and olives over the tortilla. Drizzle anchovy aioli decoratively over the pizza. Garnish with baby cilantro.
---
Daikon pasta Serves 4
1 pound fresh daikon
1 141⁄2-ounce can plum tomatoes
3 tablespoons extra virgin olive oil
1 small onion, finely chopped
2 garlic cloves, minced
11⁄2 to 2 teaspoons sugar
1 teaspoon salt
1 tablespoon fresh basil, chopped
Salt and freshly ground black pepper, to taste
With a vegetable peeler, remove the outer skin of the daikon; discard the skin. Continue to peel down the length of the vegetable, removing the daikon in long, narrow ribbons, which look like noodles. Soak the daikon pasta in a bowl of cold salted water for 15 to 20 minutes.
Meanwhile, make the tomato-basil sauce. Drain the tomatoes, reserving half of the juice. Squeeze the tomatoes through your fingers to mash them and combine with the juice; there will be about 2 cups.
In a heavy medium saucepan, heat the oil over medium-high heat. Add the onion and garlic and sauté until softened but not browned, about 3 minutes. Add the tomatoes and their reserved juice, the sugar and the salt. Boil vigorously, stirring often, until the sauce is thick, 10 to 15 minutes. Stir in the basil and season with salt and pepper to taste.
Drain the daikon pasta ribbons and dry them on a kitchen towel. Add daikon to the sauce and toss gently over medium heat, taking care not to break the pasta ribbons. Cook just until heated through, about 1 minute. Serve immediately.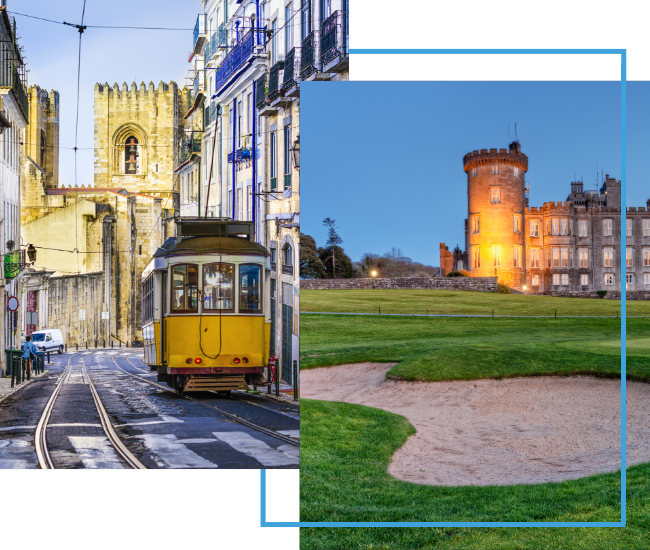 FX Excursions
FX Excursions offers the chance for once-in-a-lifetime experiences in destinations around the world.
Explore Excursions
Pleasant weather, autumn foliage and vibrant flowers are among the many delights awaiting nature lovers at botanical gardens and arboretums across the United States. However, some of these green spaces take on additional color this month and through Halloween when enterprising gardeners, landscape architects, management and other creative minds cast a spell with themed environments running the gamut from spooky to utterly bewitching.
Sponsored Content
Many small- and medium-sized businesses face time and budget constraints when organizing corporate hotel travel for employees. To address this problem, IHG® Business Edge emerged as a cost-free business travel solution for small- to medium-sized enterprises, offering travel managers exclusive access to enticing perks, handpicked educational resources and comprehensive company travel metrics. IHG Business Edge connects our loyal customers to our portfolio of 5,800 hotels and resorts across 18 brands in more than 100 countries.
For travelers who love all things autumn, Crystal Springs Resort, New York City's closest destination resort, features special offers and experiences to meet the demands of everyone's fall bucket list. Located only 80 minutes outside New York City in Sussex County, New Jersey, Crystal Springs Resort offers a quick getaway to enjoy fall foliage. Are any of these new offers or experiences on your bucket list?