Ten short years ago, Rich Gresh earned a 3-star review in the Chicago Tribune for his work at the Chicago hot spot, Green Dolphin Street. He was just 23 years old.
In 2001, the James Beard Foundation named Gresh a "Rising Star of American Cuisine." Other accolades followed: In 2004 and 2006, he was a USA competition finalist in the Bocuse d'Or, the world's premier culinary competition.
These days Gresh is the executive chef at David Burke's Primehouse at The James Hotel Chicago, where the heat is on . . . even during the coldest days of winter.
---
Lamb chops and bone-in lamb loin with potato gnocchi and artichoke gratin, olives and tomatoes Serves 4
For the lamb:
4 7-ounce bone-in lamb loins
12 lamb loin chops, frenched (about 6 ounces for 3 chops)
Over a hot grill, cook seasoned lamb loins to desired temperature.
When loins are almost done, add the lamb chops to the grill (chops are thinner and will take less time to cook).
For the gnocchi and artichoke gratin:
2 pounds Idaho potatoes, peeled, large diced
3 large eggs
2–3 cups all-purpose flour
1 tablespoon olive oil
2 garlic cloves, minced
1 pound Roma tomatoes, peeled and diced
1 cup artichoke hearts, packed in olive oil, high quality
¼ cup kalamata olives, pitted, cut in half lengthwise
2 tablespoons chopped herbs (parsley, chives)
½ pound fresh goat cheese
4 tablespoons extra virgin olive oil infused with sage and chilies
Salt and pepper, to taste
Unsalted butter, as needed
Put the potatoes in salted cold water and place over high heat; cook until tender. Drain the potatoes and cool slightly. Process the potatoes through a ricer into a bowl. Season with salt and pepper; add eggs and half of the flour. Mix to create a dough, adding flour if necessary. Set aside for 20 minutes.
Pull off a piece of potato dough and roll it into a long tube, about 1/2-inch thick. Cut the tube into 1-inch pieces. Blanch the pieces in salted, boiling water. Shock in ice water to stop the cooking process. Set aside.
In a sauté pan over medium-low heat, warm olive oil. Add garlic and cook until translucent. Add tomatoes and cook until soft and tender and flavor has concentrated. Adjust to taste with salt and pepper. Add a small amount of butter to enrich.
Melt a small amount of butter in a sauté pan. Add artichokes and olives. Add gnocchi and warm through. Mix in herbs.
Place gnocchi in ovenproof dish and top with goat cheese. Place in a 350-degree oven and bake until cheese is slightly warm.
PRESENTATION: Place gnocchi on a plate. Top with tomatoes and loin. Lean chop against the gnocchi. Drizzle with the infused extra virgin olive oil.
---
Warm crab parfait with citrus and shellfish fricassee
For the crab parfait:
1 egg yolk
4 ounces white-flesh fish>
2 ounces mayonnaise
2–4 ounces butter, unsalted
2–4 ounces heavy cream
2 pounds lump crabmeat
2 tablespoons chives, chopped
Zest of 1 lemon
Kosher salt, to taste
Ground black pepper, to taste
¼ cup Panko breadcrumbs
Vegetable oil, as needed
Vegetable spray, as needed
Metal ring molds (1½ inches high by 2 inches wide)
Place egg and fish into a blender and blend lightly. Add mayonnaise, butter and heavy cream. Blend until smooth. (Add only enough cream to bring the mixture to a mayonnaise consistency.) Transfer the mixture to a bowl and fold in crabmeat, chives and lemon zest. Adjust seasoning with salt and pepper.
Fill a greased metal 2-inch ring mold with the crab mixture. Place in refrigerator for 30 minutes, until firm. Remove from refrigerator and dredge exposed portions of the crab mixture in breadcrumbs. (Do not remove the ring.) Sauté in vegetable oil until golden brown on both sides. Place in a 350-degree oven for approximately 12 minutes or until center is hot.
Remove from oven. Gently run a small knife around the inside edge of the ring mold to help release onto a plate or bowl. Serve with citrus and shellfish fricassee.
For the citrus and shellfish fricassee:
4 oranges, supremed and diced (reserve juice)
2 shallots, minced
2 cloves garlic, minced
5 tomatoes, peeled, seeded and chopped
1 quart shellfish stock
1 pinch saffron
2 tablespoons chervil, chopped
2 tablespoons fennel fronds, chopped
2 tablespoons basil, chopped
Tabasco, to taste
Butter, to taste
Sweat shallots and garlic in a sauté pan. Add approximately 3 tomatoes and cook until almost dry. Add shellfish stock, reserved citrus juice and saffron; reduce by half. Add oranges and the remainder of the tomatoes. Fold in herbs and adjust seasoning with salt and pepper.
PRESENTATION: Place crab onto a plate. Top with fricassee. Garnish with baby greens, radishes and 1 teaspoon citron caviar.
---
Wild arugula and shaved fennel salad with goat cheese fondue and truffle-smoked tomatoes
2 shallots, minced
3 tablespoons toasted fennel seed, ground
1 quart heavy cream
12 ounces goat cheese
6 Roma tomatoes, cut in half lengthwise
Hickory chips, soaked in water for ½ hour
White truffle oil, to taste
¼ cup balsamic vinegar
¼ cup extra virgin olive oil
½ cup vegetable oil
2 tablespoons chives, chopped fine
1 pound arugula, wild or baby
Salt and pepper, to taste
Sweat shallots and fennel in a small amount of oil. Add heavy cream and bring to a boil; reduce to a simmer. Reduce by one-third. Put the mixture into a blender and add the goat cheese (about 12 ounces) to thicken. Season with salt and pepper. Set aside and keep warm.
Light charcoal in a smoker and add the soaked hickory chips. Arrange tomatoes on a sheet pan, cut side down, place in the prepared smoker and smoke for 20–30 minutes. Remove and slowly roast in a 250-degree oven for approximately 1 hour or until skin has separated from the meat of the tomato. Remove from oven and remove skin. Cut in half lengthwise. Drizzle with truffle oil and set aside.
In a bowl combine vinegar and oils, emulsifying completely. Add chives and adjust seasoning. Toss with arugula and fennel. Season with salt and pepper.
PRESENTATION: Drizzle goat cheese mixture onto a plate. Place 3 tomato wedges in center of the plate. Top with arugula and fennel.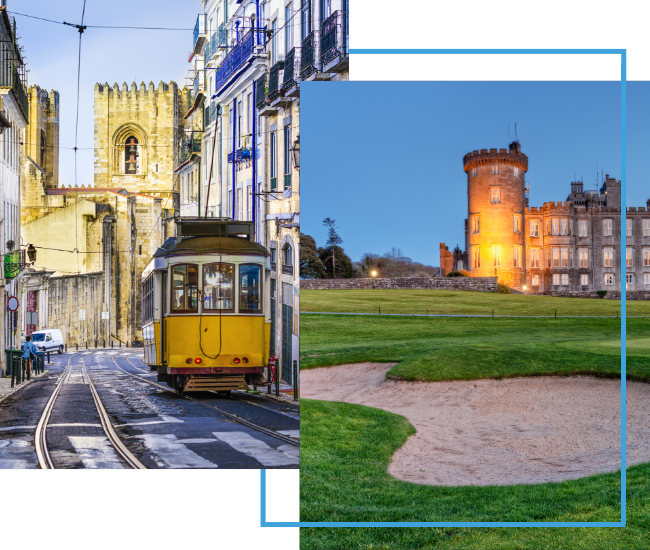 FX Excursions
FX Excursions offers the chance for once-in-a-lifetime experiences in destinations around the world.
Explore Excursions
Think of Tokyo and your mind may wander to the neon signs and bustling crowds of Shibuya and Shinjuku, or the tranquility of the Meiji Jingu shrine, but this huge city offers much to those who explore away from the main tourist areas.
Sponsored Content
Learning more about our readers' travel habits and preferences ensures Global Traveler delivers the content you desire. As the travel industry has adapted and changed over the last few years, it's more important than ever to connect. To best meet your short- and long-term travel content needs, please help us!
Automotive museums of all sizes will always capture the imaginations of car and racing aficionados. However, the best deliver a lot of substance beyond the machine itself. Some place an emphasis on science and technology or history, while others display iconic cars from film and television. Museums established and operated by the world's top automakers (think Mercedes, BMW, Audi and Porsche in Germany, and Toyota, Honda and Nissan in Japan) have built-in followings.