THEY SAY HOME IS WHERE THE HEART is, and Chef Michéle Müller returns home after a career world tour with her appointment as the first woman chef de cuisine at Restaurant Quarré in Berlin's iconic Hotel Adlon Kempinski.
Müller looks to bring a fresh approach to both the menu and guest relations at Restaurant Quarré. Her energy ensures she's up for many exciting challenges. The restaurant is known for honest cuisine and local and international favorites, freshly interpreted. Beyond that, guests can expect to see Müller. "I really enjoy asking guests in the restaurant what they fancy, advising them and then immediately preparing the dish for them."
Müller honed her skills around the globe, starting in Berlin before working her way through the ranks at positions in Switzerland, Italy and Ireland. Most recently, Müller was executive sous chef at Hyatt Capital Gate in Abu Dhabi.
Hotel Adlon Kempinski's enviable location in the heart of Berlin, next to the Brandenburg Gate, complements its history, opulence and impeccable service.
WHICH DESTINATIONS INSPIRED YOU, AND HOW HAS THAT INSPIRATION TRANSLATED INTO YOUR CULINARY CONCEPTS?
I can say every destination has inspired me in its own way, and I learned from each place I've worked. In the last few years, I found my own cooking style: It is down-to-earth, simple but good. My motto is less is more; only a few high-quality ingredients, fresh herbs and lots of love.
WHOM DO YOU CONSIDER TO BE YOUR CULINARY HERO?
I don't have a famous culinary hero. For me, it is more the people or parents who cook every day for their families with fresh ingredients, passion and love. These are the real, everyday heroes. Chefs in the kitchen have an entire team to help them. These people do everything themselves.
WHAT ONE PERSON MOST INFLUENCED YOUR COOKING STYLE, AND HOW?
My guests influence my cooking style the most! I want them to be happy and with a full stomach. There is no point to following a strict cooking style if, at the end of the day, no one eats your food. I always adapt to the place and country where I'm working. I cooked Mediterranean sharing-style food, and now I cook down-to-earth, new, inspired German food. I like both styles.
WHAT IS YOUR FAVORITE FOOD CITY?
I love food and eating, so everywhere I go, I get to know the country and people through its food. Barcelona is quite cool, going from one tapas bar to the next. I really enjoyed that and could see myself doing it every so often.
WHAT DO YOU THINK THE NEXT BIG TREND ON THE FOOD SCENE WILL BE?
I think in the last few years we were so focused on saving time — everything had to be more and more convenient, so we forgot about good food and how it takes time to prepare a good meal. Now, we will go back to basics and more like we used to, how our grandparents did. If we would follow these rules, we would all be healthier and slimmer. Fridays, fish. Sundays, meat. During the week, light meals, soups and stews.
HOTEL ADLON KEMPINSKI
Unter den Linden 77
10117 Berlin, Germany
tel 49 30 22610
kempinski.com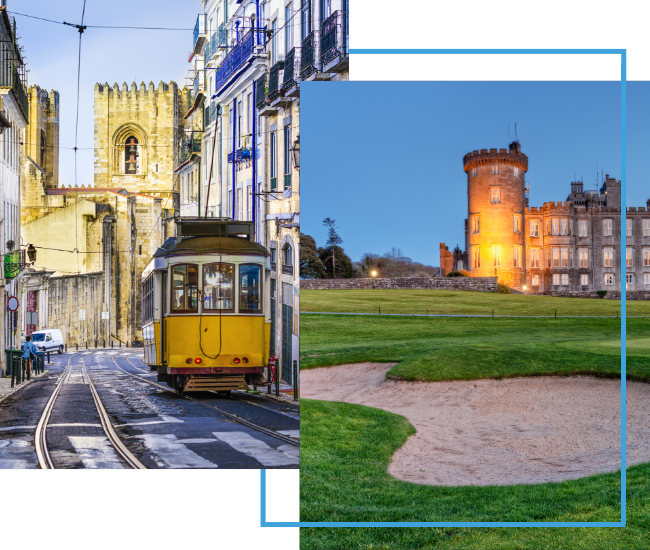 FX Excursions
FX Excursions offers the chance for once-in-a-lifetime experiences in destinations around the world.
Explore Excursions
A new and expanded campus at the Buffalo AKG Art Museum has been completed, reopening this summer and featuring new architecture designed by the architectural office of OMA New York, led by partner Shohei Shigematsu and project architects Lawrence Siu and Paxton Sheldahl, with Cooper Robertson (executive architect). The new expansion includes the Jeffrey E. Gundlach Building and extensive renovations to existing buildings. A $20-million commitment from New York State and Governor Kathy Hochul helped fulfill the expansion's budget and completes the $230 million capital campaign, the largest campaign for a cultural institution in the history of Western New York State.
Sponsored Content
Whether it's the people, the craic (fun) or the coasts, travelers always find something to love about the island of Ireland. What fills your heart?
Ever since opening in 2021, Nobu London Portman Square has served as the focal point for many gatherings, stays and experiences. This fall the hotel's Nobu Bar adds four more reasons to visit with an exciting array of offerings, menus and events.