Earning a reputation for serving seafood in French red wine country may seem a stretch, but it hasn't been a roadblock for Pascal Nibaudeau.
In fact, the executive chef at The Regent Grand Hotel Bordeaux's Le Pressoir d'Argent recently earned a Michelin star for his succulent seafood dishes.
"I am delighted to share this wonderful award with my team," Nibaudeau said. "Our passion and rigorous work has allowed us to meet a real challenge: Offering cuisine inspired by the sea in red wine country, and receiving our first Michelin star just 18 months after opening."
---
Dublin Bay prawns and veal sweetbreads with tapioca-infused duck consommé Serves 6
For the prawns and veal sweetbreads:
12 Dublin Bay prawns, shelled
3½ ounces sweetbreads, blanched and trimmed
2 tablespoons honey
4 coriander seeds
Juice of 1 lime
1½ tablespoons sesame seeds, toasted
Prawn spice mixture (recipe follows)
Tapioca-infused duck consommé (recipe follows)
Toss 6 prawns in the spice mixture and refrigerate. Over medium heat, fry the blanched and trimmed sweetbreads and remaining 6 prawns with the honey, coriander seeds and lime juice. Sprinkle the fried sweetbreads with toasted sesame seeds.
For the prawn spice mixture:
1 pinch red pepper
1 pinch lemongrass
1 pinch coriander
Candied lime peel
Combine all ingredients. Set aside.
For the tapioca-infused duck consommé:
2 whole ducks
2 whole chickens
2 leeks
2 cups hoisin sauce
2 tablespoons tapioca
10 egg whites
The day before serving, roast the ducks at 425 degrees until they are golden brown. The day of serving, place the roasted ducks, whole chickens, leeks and hoisin sauce in a stock pot and add enough water to cover. Bring the mixture to a simmer. Reduce heat and simmer for 1 hour, skimming fat from surface. Strain the mixture, reserving the liquid. Cool to room temperature, then beat in the egg whites until fully combined. Stir in the tapioca and chill overnight.
For the garnish:
1 cucumber, peeled and shaved into 6 carpaccio-style strips
1 mango, peeled and cubed
4 coriander leaves, roughly chopped
Presentation: Reheat the tapioca-infused duck consommé until warm. Place one piece of cucumber carpaccio on each plate. Top with cubed mango and chopped coriander leaves. Place a spiced prawn tartar in center of the plate, with a fried prawn on one side and a sweetbread on the other. Add a thin strip (approximately 1–2 tablespoons) of duck consommé.
---
Sea bass tartar with curry sauce Serves 4
For the tartar:
8 ounces sea bass filet, finely diced
15 oysters, shelled and diced
½ bunch coriander, coarsely chopped
½ bunch lemon balm, coarsely chopped
Salt and pepper, to taste
Toss the sea bass and oysters with chopped herbs. Season the mixture with salt and pepper. Refrigerate.
For the curry sauce:
3 teaspoons curry powder
1 teaspoon turmeric
3⁄4 cup clam juice
3 tablespoons lemon juice
2 tablespoons butter
2 tablespoons cream
In a saucepan, combine the curry and turmeric with enough butter to coat pan. Cook about 1 minute. Deglaze the pan with the clam juice and lemon juice. When the liquid is warmed through, add the butter and cream; stir until well combined.
For the garnish:
Shredded coconut
4 radishes, thinly sliced
Presentation:Place the tartar on a plate. Top each serving with shredded coconut and sliced radishes. Vigorously shake the prepared curry sauce and pour it over the tartar.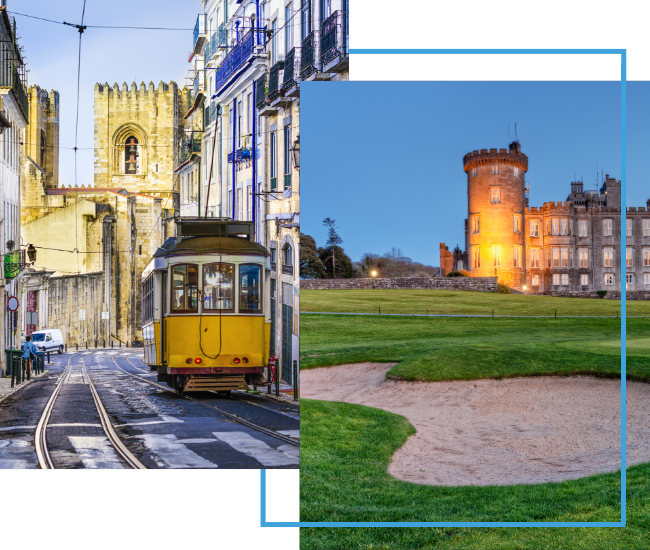 FX Excursions
FX Excursions offers the chance for once-in-a-lifetime experiences in destinations around the world.
Explore Excursions
There may not be snow in Los Angeles this season, but Waldorf Astoria Beverly Hills is certainly full of the holiday spirit, with Christmas, Hanukkah and New Year's events happening in the hotel's gorgeous event spaces.
Sponsored Content
Are you looking to enhance your business trip with a little leisure? Look no further than Portugal, a country renowned for its captivating blend of history, culture and natural beauty. And with TAP Air Portugal, you can effortlessly transform your business trip into an unforgettable bleisure adventure. Discover why Portugal and TAP Air Portugal are the perfect combination for an enriching and rejuvenating experience.
Looking for fun things to stuff into the toe of a few holiday stockings? Here are some great choices: