He directs the day-to-day operations of five kitchens and three restaurants. He also supervises the banquet functions, room service and seasonal outlets at Ontario's largest resort. Yet he still has time to shape ice into beautiful sculptures. Sounds like a plug for the latest TV-reality-show chef, but we're not talking about Gordon Ramsay or Rocco DiSpirito.
The man behind the apron is Rory Golden, executive chef at Deerhurst Resort in Huntsville, Ontario, just two hours north of Toronto. On top of everything else, Golden serves on a variety of college culinary committees and apprenticeship programs, such as those at Ontario's Georgian College, and even finds the time to oversee the resort's maple sugar bush operation.
If it sounds as though Golden has a lot on his plate, consider this: just 20 years ago, the aspiring chef knocked on the door of Winston's, one of Ontario's most prestigious dining venues, and volunteered his services just to gather experience working alongside renowned chef Georges Chaignet. Through the years, Golden has held several positions at Winston's Group–owned restaurants while also catering dinner parties for Canada's social elite. In 1987, he joined the Deerhurst Resort culinary team, where for the past 18 years he has worked to keep the menus at all three restaurants fresh and innovative.
---
Roast Ontario pheasant with wildflower honey and dried cherries Serves 2
2 each 6-to-8-ounce pheasant breasts, skin on
1.2 small onion, diced fine
1 ounce sun-dried cherries
1 slice bacon, cut in half
2 ounces red wine
1 teaspoon wildflower honey
6 fluid ounces demi-glace (Knorr powder can be used)
1 teaspoon garlic, chopped
2 ounces canola oil
Salt and white pepper, to taste
Season each pheasant breast with salt and pepper. Pour the oil into a hot frying pan and sear the pheasant breast, skin side down, turning to the other side after two or three minutes. Remove from stovetop when both sides are seared. To finish cooking the pheasant, place the breast, skin side up with a slice of raw bacon on top, in a 350° F oven for approximately 20 minutes or until the internal temperature reaches 155 to 160 °F. (The pheasant will continue cooking a few more degrees once it is removed from the oven.) Remove from oven. Pour off excess oil. Add the diced onion and garlic to the pan and cook until the onions are transparent. Add the honey, red wine and sun-dried cherries, and let wine reduce. Add hot demi-glace and bring to a simmer. Adjust consistency with wine, if necessary. If desired, the bacon from the top of the pheasant may be diced and placed into the sauce. Season with salt and pepper.
DEERHURST RESORT
1235 Deerhurst Drive
Huntsville, Ontario
Canada P1H 2E8
tel 800 461 4393, fax 705 789 2431
http://www.deerhurstresort.com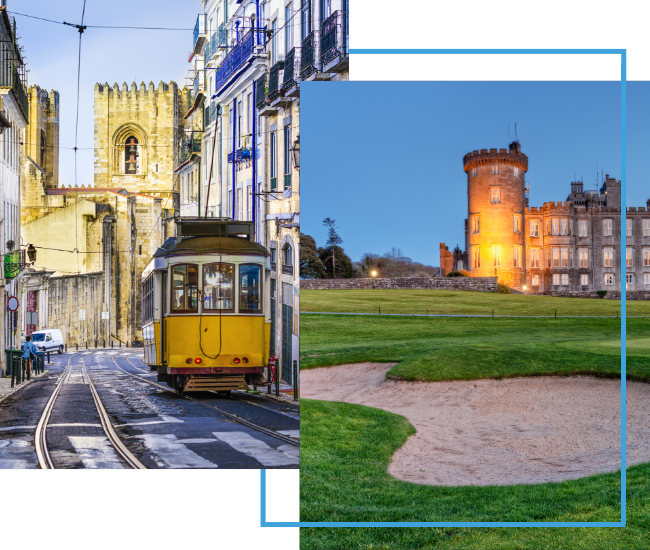 FX Excursions
FX Excursions offers the chance for once-in-a-lifetime experiences in destinations around the world.
Explore Excursions
Think of Tokyo and your mind may wander to the neon signs and bustling crowds of Shibuya and Shinjuku, or the tranquility of the Meiji Jingu shrine, but this huge city offers much to those who explore away from the main tourist areas.
Sponsored Content
Experience the life-changing destination of Greece by exploring its island gems in the Ionian Sea. Scattered off the western coastline of Central Greece, to the south of Peloponnese, the Ionian Islands are an island group comprising large and small islands.
Automotive museums of all sizes will always capture the imaginations of car and racing aficionados. However, the best deliver a lot of substance beyond the machine itself. Some place an emphasis on science and technology or history, while others display iconic cars from film and television. Museums established and operated by the world's top automakers (think Mercedes, BMW, Audi and Porsche in Germany, and Toyota, Honda and Nissan in Japan) have built-in followings.