He came. He saw. He conquered.
Chef Jesse Schenker is one of the few Iron Chef challengers to walk away with a victory. Owner of Recette, an urban contemporary American eatery in New York City's Greenwich Village, Schenker reigned supreme in a Food Network cook-off with Iron Chef Geoffrey Zakarian. The secret ingredient in the episode that first aired on Aug. 12, 2012? Plantains.
In short order, Schenker faced his initial trepidation — "Wow! What am I going to do with that? I don't eat them. I never cook them. I would never put them on a menu. This is going to be tough." — and whipped up a palate- and judge-pleasing menu consisting of plantain cannelloni, sweet plantain terrine, green plantain-wrapped grouper, Peking duck with plantain brûlée and a trio of plantain desserts.
Given his culinary vision, intuition and experience, it's no wonder Schenker's Recette has earned rave reviews since its opening in January 2010.
Beef carpaccio canapé
Serves 6–8
For the beef:
8 ounces beef tenderloin
Roll the beef in plastic wrap to form a log. Tie off each end of the roll as tightly as possible. Refrigerate.
For the cheese:
1 ball fresh burrata cheese
2 tablespoons extra virgin olive oil
1 teaspoon chopped basil
1 teaspoon chopped parsley
Salt and pepper, to taste
Remove the cheese from its packaging and set it in a colander to drain excess liquid. After draining, place the cheese in a bowl with 2 tablespoons olive oil, basil, parsley and salt and pepper, to taste. Mix thoroughly. Set aside.
For the tomato jam:
4 large vine-ripe tomatoes
2 tablespoons extra virgin olive oil
1 teaspoon granulated sugar
Salt, to taste
¼ cup sherry vinegar
Rough-cut the tomatoes into small pieces, removing stems. Place the olive oil into a medium saucepot over medium heat. Add the tomatoes. Cook for 4–5 minutes, stirring constantly, until the tomatoes begin to break down. Add sugar and salt, to taste. Continue cooking over low heat for 1 hour, stirring occasionally. When most of the liquid has evaporated, add the sherry vinegar and stir. Remove from heat and cool.
For the vinaigrette:
¼ cup extra virgin olive oil
2 tablespoons red wine vinegar (or beer vinegar)
Salt, to taste
Combine the olive oil, the red wine vinegar and a pinch of salt in a bowl. Whisk to combine. Set aside.
For presentation:
¼ pound micro watercress
1 pinch red chili flakes
Salt, to taste
Pepper, to taste
PRESENTATION: Take the beef out of the refrigerator and unwrap. With a sharp knife, cut paper-thin rounds of tenderloin. Lay 6-inch-square sheets of plastic wrap on the counter. Place beef rounds in the center of each square. With a teaspoon, place a small dollop of cheese mixture in the center of the beef. Make the balls as big or as small as you like: Use one piece of beef for a small ball or overlap three or four slices in a fan pattern to form a larger ball. Once cheese is on the beef, carefully grab all four corners of the plastic wrap, pulling upwards and using a twist motion to squeeze the plastic together tightly to create a ball at the bottom, removing all bubbles and ensuring the ball is tight. Tie a knot in the plastic. Let the balls sit for 1 hour in the refrigerator prior to serving.
When ready to serve, remove beef carpaccios from plastic wrap and place on a plate. Put a little vinaigrette on top of the beef and season to taste. Add a small teaspoon of tomato jam on top. Dress with watercress.
Fresh-cut spaghetti, sweet shrimp, stewed tomato, chili, sea urchin
1 8-ounce can peeled tomatoes
2 cloves fresh garlic
2 tablespoons extra virgin olive oil
Pinch of crushed red chili flakes
¼ cup grated Parmesan cheese
Juice of 1 lemon
1 bunch fresh basil
1 pound fresh-cut spaghetti
1 pound fresh Florida rock shrimp
1 tray fresh sea urchin
In a saucepot, heat olive oil on medium until shimmering. Add minced garlic and chili until lightly toasted and then add shrimp. Cook for 1–2 minutes. Take tomatoes out of the can, place in a separate bowl and crush until mostly smooth. Add tomatoes to sauté pan. Simmer down 2–3 minutes. Add in cheese, lemon juice and fresh basil. Add in fresh pasta and toss with sauce. Salt to taste. Fold sea urchin in and incorporate throughout the dish.
Salt cod fritters
Serves 3–4
1 pound bacalao (salted cod)
1 cup milk
1 sprig thyme
1 clove garlic
2 medium russet potatoes
3 sprigs fresh parsley, chopped
Zest and juice of 1 lemon
2 tablespoons olive oil
Salt, to taste
5 eggs, whisked together
4 cups panko bread crumbs
3 cups flour
Soak the bacalao overnight in half water, half milk. When it's ready to be cooked, rinse the cod in running water for about 5 minutes to remove the extra salt.
In a medium saucepot combine milk, thyme, garlic and the bacalao and cover with water. Cook for about 30 minutes, until the fish has a soft texture. Rinse the fish in cold water again until it cools down. Important: Make sure the fish is totally dry before combining with the riced potato.
Rice the potatoes into a bowl and add the bacalao, chopped parsley, lemon zest, lemon juice and olive oil. Mix well and add salt if needed. Form the mixture into balls of desired size. Roll each ball in flour first, then eggs, and then panko bread crumbs. Fry and serve.
Recette
328 W. 12th St.
New York, NY 10014
tel 212 414 3000
recettenyc.com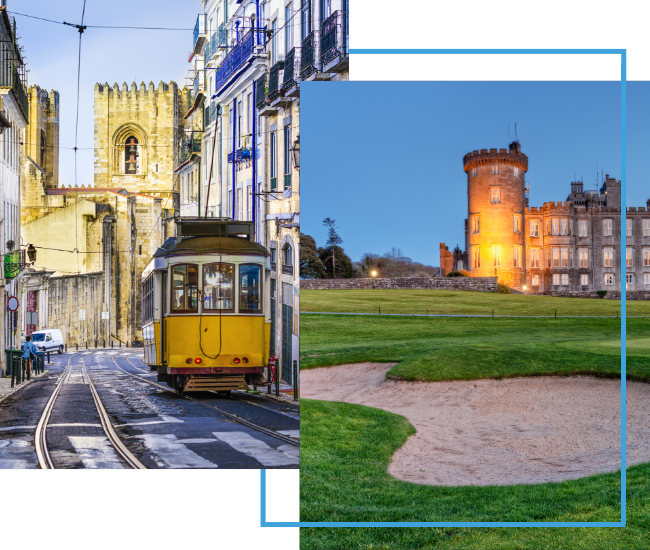 FX Excursions
FX Excursions offers the chance for once-in-a-lifetime experiences in destinations around the world.
Explore Excursions
A new and expanded campus at the Buffalo AKG Art Museum has been completed, reopening this summer and featuring new architecture designed by the architectural office of OMA New York, led by partner Shohei Shigematsu and project architects Lawrence Siu and Paxton Sheldahl, with Cooper Robertson (executive architect). The new expansion includes the Jeffrey E. Gundlach Building and extensive renovations to existing buildings. A $20-million commitment from New York State and Governor Kathy Hochul helped fulfill the expansion's budget and completes the $230 million capital campaign, the largest campaign for a cultural institution in the history of Western New York State.
Sponsored Content
IHG Hotels & Resorts is thrilled to announce the launch of a new mobile product feature for members: IHG Wi-Fi Auto Connect. This feature is now available exclusively in the IHG One Rewards mobile app for both iOS and Android users and will automatically connect IHG One Rewards members to WiFi upon arrival at more than 5,000 IHG hotels worldwide — no separate passwords or log-ins needed. This is in addition to the exciting benefits of being an IHG Business Edge member. IHG Business Edge provides small- and medium-sized businesses access to a user-friendly portal that displays comprehensive spending and savings data while providing the convenience of direct booking with a guaranteed discount.
Ever since opening in 2021, Nobu London Portman Square has served as the focal point for many gatherings, stays and experiences. This fall the hotel's Nobu Bar adds four more reasons to visit with an exciting array of offerings, menus and events.