Charles Muther grew up in a family where cooking was a hobby. Muther, who hails from Switzerland, says the Swiss are naturally drawn to the culinary arts because — as residents of a world-class tourism destination — they are exposed to a cultural mélange of cuisine. Of course, the tiny European country also boasts its own distinct regional influences: German in the north, French in the west and Italian in the south.
But Muther's gastronomic journey is even more complex. The executive chef for Korean Air honed his skills at hotels and resorts in Stockholm, Dubai, Hong Kong, Beijing, Taipei and Manila.
At Korean Air, Muther is creating new flavors, incorporating Korean tastes and textures into Western dishes. His philosophy on modern cooking is that taste and texture are paramount. His goal is to create meals that tantalize the taste buds and leave passengers, no matter in what class they're flying, with memories of a top-notch in-flight dining experience.
Pan-seared Pacific salmon steak on sautéed golden corn kernels and arugula greens with crisp-fried shiitake mushrooms on a light Korean bean paste sauce Serves 2
2 1/3 pounds fresh Pacific salmon steaks
1½ teaspoons Japanese sake
1½ teaspoons Korean bean paste*
2 medium shiitake mushrooms
1 teaspoon extra virgin olive oil
1 cup canned golden sweet corn kernels
Handful of baby arugula, for plating
1 teaspoon finely sliced chives, for plating
Combine the Japanese sake and the Korean bean paste in an airtight container. Add the salmon steaks and marinate for 4 hours. Slice the shiitake into strips, stir-fry them until lightly golden brown in olive oil; drain excess oil on paper towel. Drain the canned golden sweet corn kernels and rinse before slightly sautéing in a non-stick pan. Remove marinade liquid from the container and pour it into a saucepot; reduce it by one half. Set aside and keep warm. Pan fry the salmon over medium-high heat until nicely golden on both sides, then bake in preheated 350-degree oven for about 6 minutes.
PRESENTATION
Place the sautéed golden sweet corn kernels at the center of the plate. Sprinkle with crisp shiitake mushrooms. Place the salmon on a bed of arugula leaves and garnish the top with finely sliced fresh chives. Pour the Korean bean paste sauce around the salmon steak and serve.
---
Korean Air bibimbap Serves 1
½ cup steamed white rice
1½ tablespoons beef garnish (recipe follows)
1 tablespoon corn oil
Assorted Korean vegetables (zucchini, bell flower roots, pimaza leaf, gondrae, darae, chinamul, chamnamul)**
1 tablespoon sesame oil
1 teaspoon salt
1 tablespoon garlic
1 tablespoon soy sauce
2 shitake mushrooms, sliced
Soak any dried vegetables in cold water for at least 24 hours. Heat corn oil in a sauté pan. Add vegetables. Add sesame oil, soy sauce, salt and garlic. In a separate sauté pan, heat a bit of sesame oil. Sauté sliced shitake mushrooms. Add salt and garlic to taste.
For the bulgogi beef garnish:
1 pound ground rib-eye beef
4 tablespoons soy sauce
2 teaspoons sesame oil
4 teaspoons sugar
Chopped garlic, to taste
1 teaspoon chopped green onion
1 teaspoon chopped white onion
1 teaspoon rice wine
½ teaspoon sesame seeds
1½ tablespoons sugar syrup
Corn oil, for sauté
Pinch of sesame seeds, for garnish Drizzle of sesame oil and soy sauce, for garnish
In a large bowl, mix all ingredients except ground beef and corn oil. Marinate the ground beef in the soy sauce mixture for at least 10 minutes. Heat the corn oil in a skillet over mediumhigh heat. Add the marinated ground beef and sauté.
PRESENTATION: Place cooked rice in large, slightly shallow bowl. Arrange bulgogi beef garnish (with juices from cooked meat) and vegetables on top of rice, taking care to showcase the colorful vegetables. Sprinkle with sesa me seeds and drizzle with sesame oil and soy sauce. When ready to eat, mix all ingredients together. Season to taste with Gochuchang red pepper paste.*
---
Beef tenderloin medallions Nubiani with sesame sauce on barley rice and soya bean sprouts Serves 2
6 2-ounce beef tenderloin medallions
4 tablespoons sesame sauce (see below)
½ cup mixed baby greens
1 teaspoon extra virgin olive oil
½ teaspoon fresh lime juice
Salt and pepper, to taste
1 teaspoon extra virgin olive oil
1 cup sticky barley rice*
2 teaspoons micro soya bean sprouts
Season the beef medallions with salt and pepper and pan sear on both sides quickly until cooked to medium. Mix the baby greens with olive oil, lime juice, salt and pepper.
For the sesame sauce:
½ teaspoon finely chopped onions
½ teaspoon finely chopped garlic
½ teaspoon white sesame seeds
3 tablespoons beef gravy
1 teaspoon manuka honey***
½ teaspoon sesame oil
Combine all sauce ingredients into a pan and reduce by one third. Season to taste.
PRESENTATION: Heat the rice in a microwave. Place rice in the center of plate. Arrange the beef medallions atop the rice. Garnish with the micro sprouts. Place dressed baby greens alongside the beef. Drizzle the plate with sesame sauce.
*Available at Asian specialty food stores or online
**Or substitute bean sprouts, julienned carrots or zucchini, spinach, cucumber, kale and other colorful vegetables
*** An extra-sweet New Zealand honey available in specialty food stores or online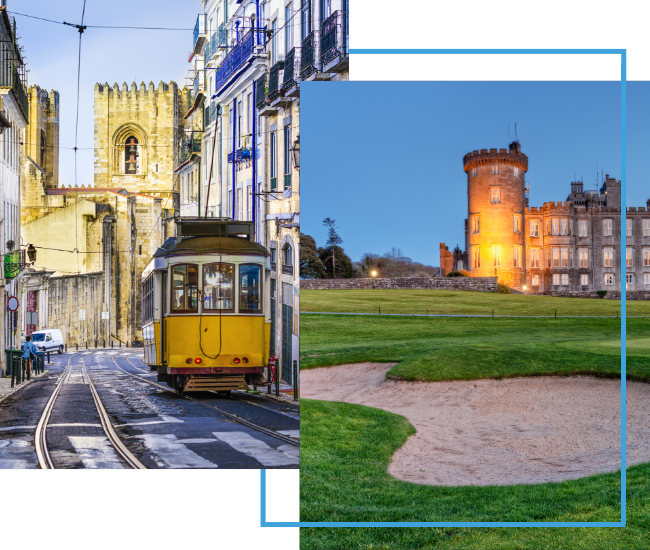 FX Excursions
FX Excursions offers the chance for once-in-a-lifetime experiences in destinations around the world.
Explore Excursions
Pleasant weather, autumn foliage and vibrant flowers are among the many delights awaiting nature lovers at botanical gardens and arboretums across the United States. However, some of these green spaces take on additional color this month and through Halloween when enterprising gardeners, landscape architects, management and other creative minds cast a spell with themed environments running the gamut from spooky to utterly bewitching.
For travelers who love all things autumn, Crystal Springs Resort, New York City's closest destination resort, features special offers and experiences to meet the demands of everyone's fall bucket list. Located only 80 minutes outside New York City in Sussex County, New Jersey, Crystal Springs Resort offers a quick getaway to enjoy fall foliage. Are any of these new offers or experiences on your bucket list?