Cooking is, quite literally, in Chef Anne-Sophie Pic's DNA. The daughter and granddaughter, respectively, of acclaimed chefs Jacques Pic and André Pic, she is also the first French woman to achieve three Michelin stars and only the fourth female chef in the world to receive such an honor.
Pic is bringing her signature style of respect, flavor and simplicity to New York City, both on board Air France flights and with a new restaurant, slated to open later this year. (She currently owns eight restaurants, including La Dame de Pic in the 1st arrondissement of Paris.) Through August, Pic's creations will be served on board Air France's new business-class cabin before she develops a new menu for the first-class cabin in late 2015.
In crafting the menus, Pic worked carefully to bring her talent for combining different flavors to the skies, noting the differing palates of French and U.S. passengers as well as the challenges in taste, space and capabilities at 30,000 feet. Pic gave the staff specific instructions and training on preparing the dishes, and on a recent trip to New York City, she delighted in seeing the menus in action.
Pic's gourmet creations on board flights currently include a lobster and celery appetizer with juniper berries; guinea hen with Swiss chard ravioli; cod with forbidden rice and vegetable pearls; salmon, lentils with sweet spices and pickled onions; and quinoa flan with pineapple and red bell pepper coulis. Pic's l'amuse-bouche is a marinated shrimp and vegetable brunoise with orange vinaigrette.
When asked about her culinary trend of the moment, Pic spoke about the importance of combining the right flavors to bring out the emotion of the diner. In her restaurants, she is working to make sauces to order, rather than prepping them earlier in the evening, to bring together the ingredients five minutes before plating and create a different taste profile. Air France passengers can be guaranteed a brand-new flavor sensation each time they step on board.
What three go-to ingredients are always in your home kitchen?
Only three? It's tough to choose, but definitely butter, olive oil and vegetables. And eggs. Plus, I always need to have tea and coffee on hand.
What's your favorite season for cooking, and why?
All of them, as they are each different with new, seasonal ingredients and vegetables. Springtime is a rebirth; March brings about the best end of winter/beginning of spring vegetables.
What's the first meal you ever cooked?
When I was younger, I focused more on pastries. I loved working with my father as a child, smelling, hearing and tasting the creations in the kitchen.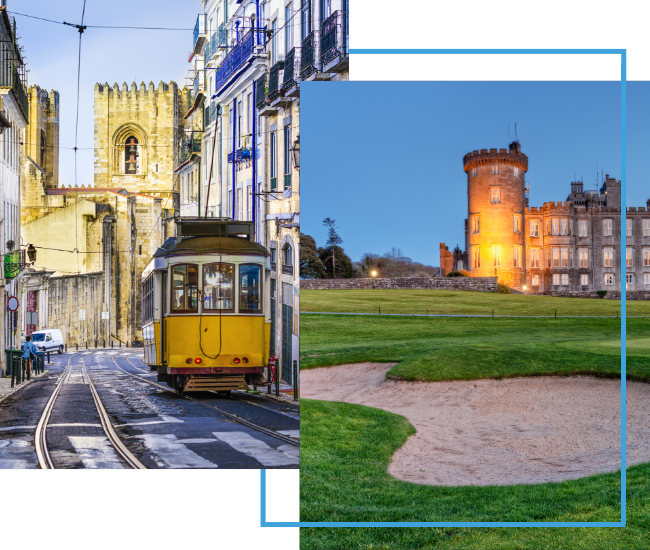 FX Excursions
FX Excursions offers the chance for once-in-a-lifetime experiences in destinations around the world.
Explore Excursions
There may not be snow in Los Angeles this season, but Waldorf Astoria Beverly Hills is certainly full of the holiday spirit, with Christmas, Hanukkah and New Year's events happening in the hotel's gorgeous event spaces.
Sponsored Content
Are you looking to enhance your business trip with a little leisure? Look no further than Portugal, a country renowned for its captivating blend of history, culture and natural beauty. And with TAP Air Portugal, you can effortlessly transform your business trip into an unforgettable bleisure adventure. Discover why Portugal and TAP Air Portugal are the perfect combination for an enriching and rejuvenating experience.
Looking for fun things to stuff into the toe of a few holiday stockings? Here are some great choices: