June 28 is National Ceviche Day, held yearly in Peru to commemorate the dish so ingrained in the country's national heritage it commanded a day in its honor. While the exact origin of the seafood creation remains in dispute, it likely originated in Peru, brought by Moorish women from Granada. Today the dish is popular throughout the Americas, finding a place on U.S. menus in the 1980s. With each country putting its own unique twist on the dish, varieties aplenty exist, particularly in Peru, Colombia and Ecuador.
Ceviche is fresh, raw fish cured in citrus juices and spiced with chili peppers. The acids in the citrus fruits cause the proteins in the seafood to become denatured, appearing cooked. The dish, commonly seasoned with onions, salt and coriander, must be prepared fresh, with certain fish fully marinating in the short time it takes to mix all the ingredients together and carry the dish to the table. Various side dishes traditionally accompany ceviche, with sweet potatoes, lettuce, corn, avocados and plantains among the most popular.
Traditional Peruvian ceviche consists of chunked fresh fish (typically corvina or sea bass) marinated in key lime and bitter orange juices with onions, chili peppers, salt and pepper. It is served room temperature with corn on the cob and sweet potatoes. Regional variations exist: In Lima, ceviche usually includes sole, while in Trujillo, it's shark. In the past, the fish would marinate for three or more hours, but in the 1970s the Japanese-inspired influences of chefs Dario Matsufuji and Humberto Sato popularized a much shorter marinade time — several minutes in some instances. Ceviches are best served promptly and prepared to order.
To prepare ceviche in your home kitchen, keep in mind the following tips:
Semi-firm, white-fleshed ocean fish are the best choices for ceviche. Avoid oily or freshwater fish.
Buy the freshest fish possible; it should have a glossy, iridescent flesh.
Keep it cold. Store your fish over ice in the refrigerator and make the ceviche the same day you purchase the seafood.
Make sure fishmongers remove the bloodline, skin and bones from the fish.
Chop all your ingredients to the same size to ensure they marinate evenly.
Marinate appropriately, around 10 to 20 minutes; some fish fall apart when marinated for more than an hour.
One-half cup citrus juice to one pound of fish is a good balance.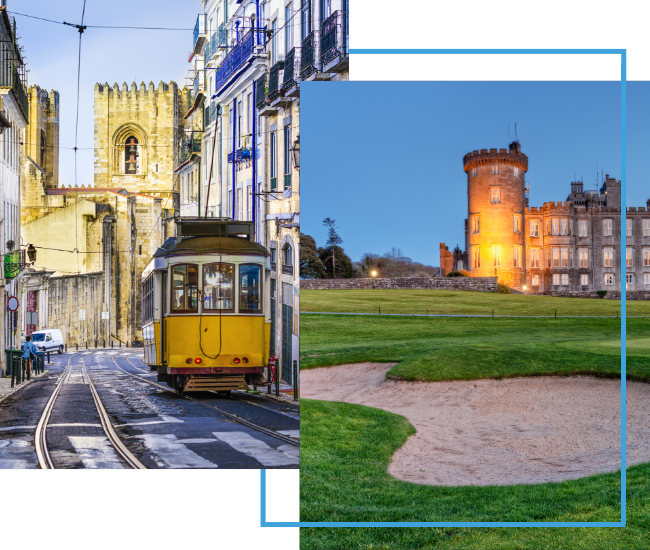 FX Excursions
FX Excursions offers the chance for once-in-a-lifetime experiences in destinations around the world.
Explore Excursions
Think of Tokyo and your mind may wander to the neon signs and bustling crowds of Shibuya and Shinjuku, or the tranquility of the Meiji Jingu shrine, but this huge city offers much to those who explore away from the main tourist areas.
Sponsored Content
IHG Hotels & Resorts is thrilled to announce the launch of a new mobile product feature for members: IHG Wi-Fi Auto Connect. This feature is now available exclusively in the IHG One Rewards mobile app for both iOS and Android users and will automatically connect IHG One Rewards members to WiFi upon arrival at more than 5,000 IHG hotels worldwide — no separate passwords or log-ins needed. This is in addition to the exciting benefits of being an IHG Business Edge member. IHG Business Edge provides small- and medium-sized businesses access to a user-friendly portal that displays comprehensive spending and savings data while providing the convenience of direct booking with a guaranteed discount.
Automotive museums of all sizes will always capture the imaginations of car and racing aficionados. However, the best deliver a lot of substance beyond the machine itself. Some place an emphasis on science and technology or history, while others display iconic cars from film and television. Museums established and operated by the world's top automakers (think Mercedes, BMW, Audi and Porsche in Germany, and Toyota, Honda and Nissan in Japan) have built-in followings.