With such culinary luminaries as Alain Ducasse, Alain Dutournier and Frederic Anton as mentors, it's no wonder Vincent Menager is developing a reputation as a talented young chef with a flare for creating innovative French cuisine. The executive chef at New York City's Gaby restaurant at Sofitel New York, Menager is always on the lookout for new and different ways to tempt the palate of even the most discriminating diner. To that end, he meets four times a year with master pastry chefs from Lenôtre, the renowned French purveyor of gourmet foods and pastries and home to the Lenôtre Pavillon Elysée culinary school, to create exciting new desserts for Gaby's menu.
Originally from Brive la Gaillarde, France, Menager earned his culinary degree from the Hotel School of Souillac Périgord. He began his career in 1998 at Il Cortile, an upscale Italian restaurant at the Castille, Sofitel Demeure Hotel in Paris. At the time, Ducasse was a consulting chef and the restaurant held one Michelin star. Prior to joining Sofitel, Menager also interned at Frederic Anton's two-Michelin-star Le Pré Catalan in Paris.
In 1999, Menager joined Le Relais du Parc at Sofitel Le Parc as chef de partie. One year later, he moved on to serve as chef de partie at Café Faubourg at Le Faubourg, Sofitel Demeure. Menager joined Gaby at Sofitel New York as sous chef in 2003. He was named executive chef in 2005.
---
Jumbo lump crab cake Serves 4
For the crab cake:
8 ounces jumbo lump crab meat, pasteurized
1 tablespoon mayonnaise
1 teaspoon Dijon mustard
1 leek
3 ounces white bread crumbs
1/2 teaspoon chopped tarragon
1/2 teaspoon chopped parsley
Salt and pepper, to taste
Olive oil, for frying
Chop the white part of the leek. Wash it and saute with butter and a pinch of salt. Let cool. Mix all the ingredients in one bowl, add salt and pepper to taste. Refrigerate for at least two hours. Mold crab cakes using a round cookie cutter. Heat olive oil in a frying pan. Cook each side of the crab cake slowly until golden brown. Finish in a 350-degree oven for four minutes.
For the rouille sauce:
1 egg yolk
1 garlic clove
2 teaspoons Dijon mustard
6 ounces canola oil
1 pinch saffron
1 teaspoon harissa paste
2 ounces water
Salt, to taste
Combine egg yolk with mustard, saffron, harissa and the garlic chopped very thin. Using a whisk, make an emulsion and add the oil. When the sauce is done, it should look like mayonnaise. Adjust consistency with water. Refrigerate.
For the asparagus:
12 stalks green asparagus, medium size
1/2 ounce butter
1/2 ounce canola oil
Salt and pepper, to taste
Peel and cut the bottom part of the green asparagus. Blanch in salted boiling water. Heat the oil and butter in a frying pan over medium heat. When butter takes on a golden color, add the asparagus. Season with salt and pepper. Remove to paper towel.
PRESENTATION: Spread sauce on a plate. Top with a crab cake. Display asparagus on the side.
---
Lobster salad in smoked salmon Serves 4
For the lobster salad:
2 1 1/2 pound lobsters
1 bay leaf
1 1/2 ounces mayonnaise
1 ounce diced carrots
1 ounce diced celery
1 ounce diced cucumber
Juice from 1 lemon
5 ounces sliced smoked salmon
Salt and pepper, to taste
Cook the lobsters in boiling water with bay leaf and salt for nine to 10 minutes. Cool and clean. Chop tail meat and mix with mayonnaise, lemon juice and diced vegetables. Season with salt and pepper. Lay smoked salmon on plastic wrap (about 5 inches by 12 inches). Spread salmon with lobster salad. Roll salmon and lobster sushi style in to a very tight log. Put in the freezer for two hours.
For the celery salad:
1 celery root
2 ounces mayonnaise
Juice from 1/2 lemon
Salt and pepper, to taste
Peel and shave the celery root. Season it with mayonnaise,  lemon juice, salt and pepper. Refrigerate.
For the avocado coulis:
1 ripe avocado, peeled and pitted
Juice from 1/4 lemon
2 ounces heavy cream
2 ounces water
Micro salad, for garnish
Combine the avocado, lemon juice, cream and water in a blender. Refrigerate.
PRESENTATION: When the salmon and lobster roll is firm enough to slice, cut it into 1-inch pieces. Remove plastic wrap and set slice on a dish. Form the celery salad in a ring mold. Garnish with micro salad (or substitute sprouts or dill), lobster claw and avocado coulis.
---
Duck breast with artichoke waffle and barigoule Serves 4
For the duck breast:
4 6-ounce breasts of Long Island duck
5 ounces brown veal stock
Salt and pepper, to taste
Heat frying pan without grease or oil. Season duck breasts with salt and pepper. Place in frying pan, fat side down. When golden brown in color, turn breasts and drain half of the accumulated grease. Finish in 350-degree oven for six or seven minutes. Let breasts stand five minutes before cutting.
For the artichoke waffle:
4 ounces waffle mix
3 ounces water
1 egg
3 ounces canned, chopped artichokes
Mix all the ingredients in a bowl. Let stand for one hour. Cook batter in a waffle pan or make individual pancakes.
For the artichoke barigoule:
12 baby artichokes
1 lemon, halved
1/2 ounce diced carrots
1/2 ounce diced celery
1/2 ounce diced Parma ham
1 tablespoon white wine
Arugula leaves or baby beet leaves, for garnish
Peel the baby artichokes. Cook them in salted boiling water with lemon. Let cool.
Saute the diced vegetables and ham in butter. Add the artichokes and deglaze with white wine. Reduce the sauce until it's the consistency of syrup.
PRESENTATION: Slice each duck breast into five pieces. Set slices on a plate with waffle (or pancake), baby artichokes and diced vegetables. Garnish with arugula or baby beet leaves. Spoon sauce just before serving.
GABY
Sofitel New York
45 W. 44th St.
New York, NY 10036
tel 212 354 3460
www.sofitel.com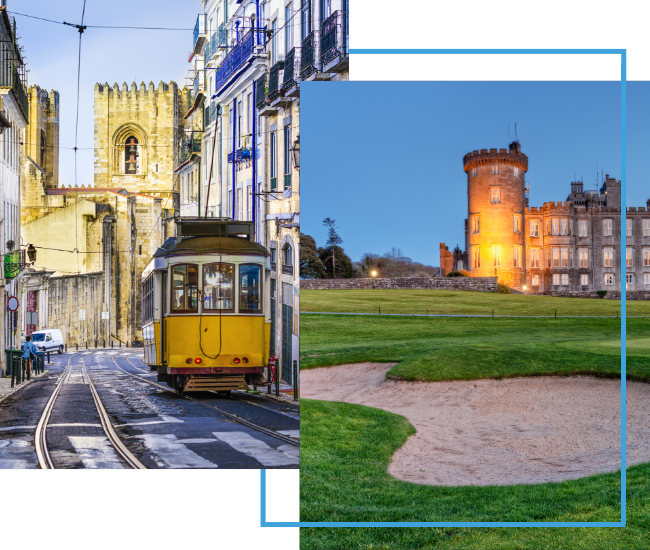 FX Excursions
FX Excursions offers the chance for once-in-a-lifetime experiences in destinations around the world.
Explore Excursions
The Perelman Performing Arts Center (PAC NYC), the cultural cornerstone and final public element of the World Trade Center site, opened this September.  The new performing arts center in Lower Manhattan provides a dynamic home for the arts, serving audiences and creators through flexible venues enabling the facility to embrace wide-ranging artistic programs.
Sponsored Content
Many small- and medium-sized businesses face time and budget constraints when organizing corporate hotel travel for employees. To address this problem, IHG® Business Edge emerged as a cost-free business travel solution for small- to medium-sized enterprises, offering travel managers exclusive access to enticing perks, handpicked educational resources and comprehensive company travel metrics. IHG Business Edge connects our loyal customers to our portfolio of 5,800 hotels and resorts across 18 brands in more than 100 countries.
Whether you call secondhand fashion treasure troves "thrift stores," "fripperies," "charity shops," "vintage boutiques" or something else, shifting the paradigm from "old clothes" to "new finds," you may find the best, most conversation-starting souvenirs inside these shops and neighborhoods located in the world's most fashionable cities and a few unexpected places.