AS A MEMBER OF A FAMILY of culinary excellence, it's only fitting Eduardo Palazuelos followed in those footsteps to become one of the most outstanding chefs in Mexico. He remained true to his roots even as he traveled the globe, studying in Switzerland and New York and working in Paris, Seattle and Bangkok.
The award-winning chef owns several successful restaurants in Mexico: Mar del Zur, Zibu and Mario Canario. Acapulco's Zibu has been named among the world's best restaurants. Palazuelos also co-owns Palazuelos Catering, serving the most exclusive clientele in Mexico since 1973.
Today the stylings of Palazuelos are accessible to guests of Live Aqua Urban Resort San Miguel de Allende at Zibu Allende. The restaurant tells the story of Asia meeting Mexico through the Galleon of Manila, a ship that bridged the regions. That connection delights taste buds with Zibu Allende's Mex-Tai offerings, a fusion of Thai and Mexican haute cuisine.
WHICH DESTINATIONS INSPIRED YOU, AND HOW HAS THAT INSPIRATION TRANSLATED INTO YOUR CULINARY CONCEPTS? I was raised in Acapulco, a Mexican tourist destination on the Pacific Ocean, surrounded by mountains with lush tropical gardens. In my childhood years, I was influenced by flavors such as coconut, mango, tamarind and fresh seafood that would arrive directly from the local fishermen to my mother's house.
WHOM DO YOU CONSIDER TO BE YOUR CULINARY HERO? My mother, Susana Palazuelos. She was a famous caterer and cookbook author and was invited around the world to do Mexican food festivals.
WHAT ONE PERSON MOST INFLUENCED YOUR COOKING STYLE? I had the pleasure of working with Wolfgang Puck at Cornell University, and I loved the way he strived to make each dish the best he could. I was fascinated by the way he mixed Asian flavors with European techniques; I guess through him I expanded my view, and I started playing with my own flavors — traditional Mexican food mixed with Thai food and a great presentation. After all, inspiration is never-ending; through travel and meeting other chefs around the world, you exchange the love and passion for cooking. Cooking is like art: always changing, always evolving.
WHAT IS YOUR FAVORITE FOOD CITY? Mexico City! I was fortunate to travel the world at an early age to discover different cultures and cuisines. Hong Kong, London, Sydney, Madrid, Kuala Lumpur, Bangkok, Paris, Seattle and Lausanne were among the cities that provided me with a broader scope of what the culinary world is about, but it was in Mexico where I discovered a true love and respect for the ingredients and culinary techniques.
WHAT DO YOU THINK THE NEXT BIG TREND ON THE FOOD SCENE WILL BE? The trend is focusing on honest food — about how we can contribute to cook a better world. Respect for the ingredient[s] and for the people behind them is a must. Sustainability is key at this present time. I always believe we have the power to influence our destiny through our habits, and that applies to cooking as well. Cocktails are back, and flavors from Mexico and India are invading universal kitchens.
ZIBU ALLENDE
Live Aqua San Miguel de Allende Urban Resort
Calz. de la Presa 85, Zona Centro
37700 San Miguel de Allende
Mexico
tel 52 415 150 2300
liveaqua.com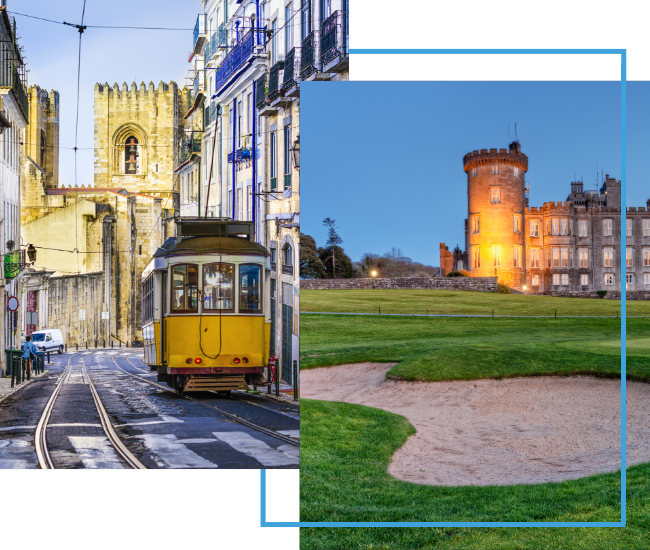 FX Excursions
FX Excursions offers the chance for once-in-a-lifetime experiences in destinations around the world.
Explore Excursions
Less than five years ago the world's first hybrid cruise ship, Hurtigruten Expeditions' MS Roald Amundsen, set sail for Antarctica in November 2019 with 450 passengers. The battery-hybrid-powered ship, named for the first man to cross the continent and reach the South Pole, was built specifically for voyages in polar waters. Its battery-hybrid power reduces the ship's consumption and CO2 emissions by 20 percent compared to equally sized ships.
Sponsored Content
The Global Business Travel Association (GBTA) believes business travel is a fundamental force for good and brings the industry together to connect, innovate and set new standards. With members from across the globe, GBTA engages the many voices of business travel to build a collective future, providing a platform for buyers and suppliers to come together, connect with peers, grow their network and shape the future of the industry.
A few months ago, I flew Polaris business class on a United flight from Dulles (IAD) to Paris (CDG). It was only when I got to my hotel in Paris I realized that I didn't have my iPad or its bag or accessories. Since I had been working on it in the restaurant in the Polaris lounge and then went directly to the gate, I knew I either left it propped up on my table when I packed up or in my business-class seat. But what was the best method to alert the airline about my careless mishap and (hopefully) retrieve it? With spotty data and WiFi, searching for information on my phone was frustrating and slow. Here's what I learned from the anxiety-inducing experience (and unexpected ending) about what to do if you leave something behind on your flight: