CHEF JONATHAN WOOD, executive chef and director of food and beverage, InterContinental Los Angeles Century City at Beverly Hills, incorporates elements of the authentic Korean dishes and preparation methods from his childhood in Kansas City. Combined with touches of traditional comfort foods and global cuisine, he delivers wildly creative but approachable cuisine, cuisine travelers can now sample at the hotel's new signature restaurant, Mari Los Angeles. It represents the final phase of the property's multiyear, multimillion-dollar renovation.
Mari not only showcases Chef Wood's passions but also those of the hotel owner, who was inspired by her Japanese heritage and global travels. The menu is a mix of influences, from Italy and Indonesia to Peru and India. Serving three meals a day, Mari greatly benefits from the abundance of farm-fresh ingredients in the Southern California city.
Before joining InterContinental Los Angeles Century City at Beverly Hills in 2008 and being promoted to executive chef in 2010, Chef Wood graduated with honors from The Culinary Institute of America and cooked at some of the finest restaurants in Boston, Kansas City and Los Angeles.
WHICH DESTINATIONS INSPIRED YOU, AND HOW HAS THAT INSPIRATION TRANSLATED INTO YOUR COOKING/MENUS?
I've traveled to some amazing places in my life: Asia, Europe and Latin America, to name just a few. Experiencing different styles of cooking (from rustic to elaborate) and unique or indigenous ingredients is really exciting. I think these experiences translate to chefs and travelers, both. Exploring the culture of food, socializing around food and learning from locals is what inspires me. And when it's time to return home, it's a pleasure bringing these experiences back into the kitchen and sharing with my culinary team.
WHOM DO YOU CONSIDER TO BE YOUR CULINARY HERO?
Iron Chef Sakai; when I was young, I watched a lot of Iron Chef Japan on television. Chef Hiroyuki Sakai always seemed cool, calm and collected on screen. And his chef skills in the kitchen were amazing. In 2012 I was fortunate enough to actually cook beside him at a fundraising event in Los Angeles. Initially it was intimidating for me, but that didn't last long. Chef Sakai was so kind and generous with his knowledge that I became an even bigger fan, if possible.
WHAT ONE PERSON MOST INFLUENCED YOUR COOKING STYLE, AND HOW?
I am classically trained in French cooking, and my style continues to embrace other influences. However, I'm emotionally connected to food through my childhood and family. As a Korean-American growing up in the Midwest, the best dishes were always found on my mother's or grandmother's table.
WHAT IS YOUR FAVORITE FOOD CITY?
Tokyo — that city is packed with delicious food.
WHAT DO YOU THINK THE NEXT BIG TREND ON THE FOOD SCENE WILL BE?
There are chefs doing interesting blends with food, science and art. And I appreciate the creativity and hard work that goes into those preparations. But I'm also seeing a lot more "going back to the basics" and keeping things simpler. That is, letting ingredients shine for themselves by scaling back recipes and the number of components in dishes.
InterContinental Los Angeles Century City at Beverly Hills
2151 Avenue of the Stars
Los Angeles, CA 90067
tel 310 284 6500
intercontinentallosangeles.com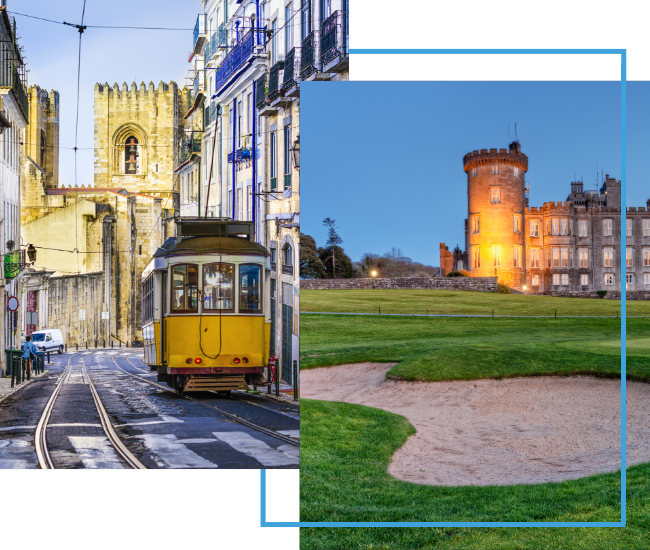 FX Excursions
FX Excursions offers the chance for once-in-a-lifetime experiences in destinations around the world.
Explore Excursions
If fabulous food and beverages are a must-have for any weekend getaway, then look no further than the City of Brotherly Love. Whether your palate has a penchant for vibrant Latin American fare or cozy French cuisine, whether you're an oenophile looking to swirl, sniff and sip your way around the globe or you'd rather sample farm-to-glass cocktails, Philly's got it all this fall. (With the exception of Bolo, which is a short taxi or Uber ride away and definitely worth the trip, the rest of these spots are all within walking distance of each other.)
Sponsored Content
Nashville's once-modest skyline continues to evolve as its luxury market grows. Lavish hotel properties are added to the landscape while acclaimed chefs stake claim in the robust culinary scene and premier cultural offerings round out the city's repertoire.
From Santoríni to Dubai to New York, some hotels just have that "it" factor that draws visitors far and wide. For some hotels it's their proximity to popular landmarks and attractions, for others it's their amenities. But these hotels have something few can claim: a true room with a view.