Jesse Souza began his culinary journey at the tender age of 18 when he joined the staff at the Asticou Inn, a grande dame seaside resort on Mount Desert Island in Maine. In 1995, Souza joined Claremont Resort & Spa in Berkeley, Calif., where he worked for six years in various positions including executive sous chef. Souza relocated to Florida in 2002 where he picked up the culinary torch yet again, this time under the direction of Chef Adam Votaw at the Little Palm Island Resort & Spa, a Noble House property in the Florida Keys.
One year later, Miami-based chef Robbin Haas recruited both Votaw and Souza to launch Chispa in Coral Gables, Fla., where they teamed to develop the nouveau Latin cuisine that continues to spark interest among Miami-area visitors and residents alike. Souza subsequently returned to his native New England in 2005 where he worked closely with local farmers, fishermen and artisans to bring the flavors and bounty of the region to the table at Havana Restaurant and Natasha's, two prominent Maine dining venues.
Souza returned to the Noble House fold in 2007 when he accepted a lead position at the Grove Isle Hotel & Spa's BALEENmiami. Named executive chef at BALEENnaples in summer 2008, Souza oversees culinary programs at the resort and draws on his experience to create a delightfully eclectic menu.
"A good chef must be diverse in flavor profile and presentation while preserving the classic foundations of cuisine," Souza said. "My goal is to meet and exceed our guests' expectations by combining the stimulation and excitement of our new menus with the epicurean excellence and first-class service that visitors have come to expect from BALEENnaples."
---
Baleen crab cake with lobster lemongrass sauce and tomato ginger jam Serves 6
For the crab cakes:
2 ounces scallions, chopped
10 U15-20 shrimp
1 egg
1 teaspoon sea salt
1 pinch cayenne pepper
1 dash Worcestershire sauce
1½ teaspoons Dijon mustard
2 teaspoons Old Bay seasoning
1 cup heavy cream
½ pound jumbo lump crabmeat
½ pound crab claw meat
Gently sauté scallions in vegetable oil until just wilted; refrigerate.
Chill the bowl and the blade of a food processor in the freezer. When the bowl and blade are chilled, add the shrimp, egg and seasoning. Blend while scraping the sides of the bowl with a rubber spatula. Slowly incorporate the cream to form a shrimp mousse.
Transfer the mousse to another chilled bowl set into a larger bowl filled with ice. (The bowl must be completely clean and dry, as any moisture may cause the mousse to fall.) Using a rubber spatula, fold the crabmeat and sautéed scallion into the mousse. Chill immediately.
Measure out 6 5-ounce portions of the crabmeat mixture. Pack each portion into a metal ring. Chill to set. Heat a griddle, cast-iron skillet or quality sauté pan to medium heat and sauté crab cakes on both sides in butter until golden brown. Transfer to oven and bake at 350 degrees for 10–15 minutes or until cooked through (thermometer should read 155 degrees).
---
For the lobster lemongrass sauce:
2 ounces onions, chopped
1 ounce celery, chopped
½ ounce ginger, chopped
¼ ounce garlic, chopped
2 kaffir lime leaves, chopped
1 ounce lemongrass, chopped
4 ounces white wine
2 cups lobster stock
1 cup heavy cream
1 ounce whole butter
1 tablespoon chive, diced
Salt and pepper, to ta

Sauté onion, celery, ginger, garlic, lime leaf and lemongrass until fragrant, 8–10 minutes. Add the white wine. Reduce by two-thirds. Add the lobster stock. Reduce by one-third. Add the heavy cream. Reduce by one-third. Garnish with butter and chives. Season with salt and pepper. Strain and hold for plating.
---
For the tomato ginger jam:
1 ounce olive oil
1 tablespoon garlic, minced
1 tablespoon ginger, minced
1 pinch crushed red pepper
6 tomatoes,  peeled and seeded
½ ounce rice wine vinegar
½ cup sugar
Salt and pepper, to taste
Heat olive oil in a heavy saucepan. Add garlic and ginger. Cook gently until aromatic, but not caramelized. Add remaining ingredients and cook over low heat until the mixture reaches a jam-like consistency, about 1 hour.
PRESENTATION: Place a crab cake in center of large bowl. Spoon 4 ounces of lobster lemongrass sauce around cake. Garnish with tomato ginger jam and a crispy root chip of your choice.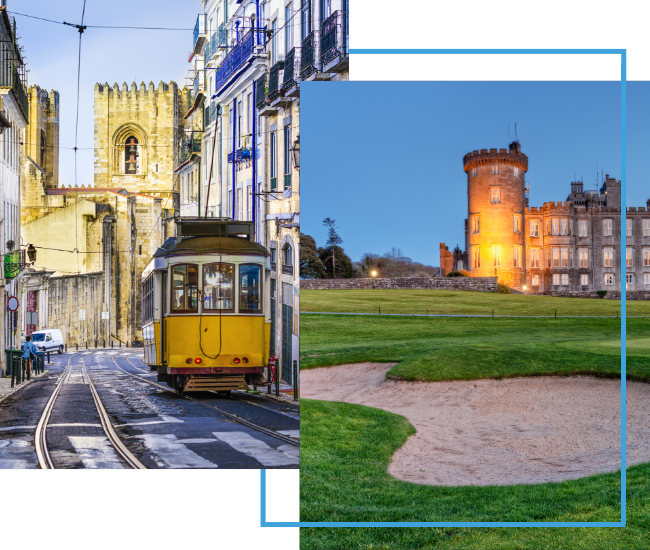 FX Excursions
FX Excursions offers the chance for once-in-a-lifetime experiences in destinations around the world.
Explore Excursions
Think of Tokyo and your mind may wander to the neon signs and bustling crowds of Shibuya and Shinjuku, or the tranquility of the Meiji Jingu shrine, but this huge city offers much to those who explore away from the main tourist areas.
Sponsored Content
Embracing a life well lived often means embracing a life well-traveled. Every journey becomes a canvas for experiences that shape our lives and at the heart of every adventure lies the indispensable companion: quality luggage.
Automotive museums of all sizes will always capture the imaginations of car and racing aficionados. However, the best deliver a lot of substance beyond the machine itself. Some place an emphasis on science and technology or history, while others display iconic cars from film and television. Museums established and operated by the world's top automakers (think Mercedes, BMW, Audi and Porsche in Germany, and Toyota, Honda and Nissan in Japan) have built-in followings.