AS SENIOR MANAGER of food and beverage design and executive chef for United Airlines, Gerry McLoughlin ensures all the culinary options on the carrier taste exceptional, even at 35,000 feet, including those served on the airline's recently launched Polaris business-class concept. Unique touches in the new premium cabin include chef-designed menus, tempting snack options available throughout the flight and an enticing variety of desserts. Mimosa and Bloody Mary carts will delight passengers on morning flights.
McLoughlin followed completion of his culinary degree with a five-year apprenticeship at Dublin's iconic The Shelbourne hotel. McLoughlin's more than 30 years of culinary management experience also took him to Chicago's well-known The Drake hotel and The Metropolitan Club. As a member of the American Culinary Federation, McLoughlin oversees worldwide menu development for United Airlines.
United Airlines is also the official airline of The Trotter Project, working with Trotter alumni to develop exciting menus for flights. The Trotter Project unites budding talent in the culinary arts and hospitality industries through a variety of mentorship programs.
WHICH DESTINATIONS INSPIRED YOU, AND HOW HAS THAT INSPIRATION TRANSLATED INTO YOUR COOKING/MENUS?
One of the best aspects about my job is I have the opportunity to travel the world and taste the cuisines and flavors of the destinations we fly from. Each destination brings new aspects to the table — quite literally — and I enjoy working with the team to incorporate these great new flavors in the onboard menu.
WHOM DO YOU CONSIDER TO BE YOUR CULINARY HERO?
My mother — my first culinary experience was at her apron strings. Her passion was to cook with fresh ingredients and the flavors that resonate from them guided me to search for new ingredients to cook with at home and in the air.
WHAT ONE PERSON MOST INFLUENCED YOUR COOKING STYLE, AND HOW?
Chef Charlie Trotter; I can honestly tell you the best meal I've ever had was at his restaurant. He took pride in breaking the status quo and was extremely adventurous in his cuisine.
WHAT IS YOUR FAVORITE FOOD CITY?
Hong Kong blends the flavors of East and West with a combination of amazing European foods with the diversity of some absolutely fantastic street food. It's a beautiful blend of cultures.
WHAT DO YOU THINK THE NEXT BIG TREND ON THE FOOD SCENE WILL BE?
People are really moving more toward handheld items they can enjoy on the go — real food with bold flavors where they can broaden their cultural and culinary horizons.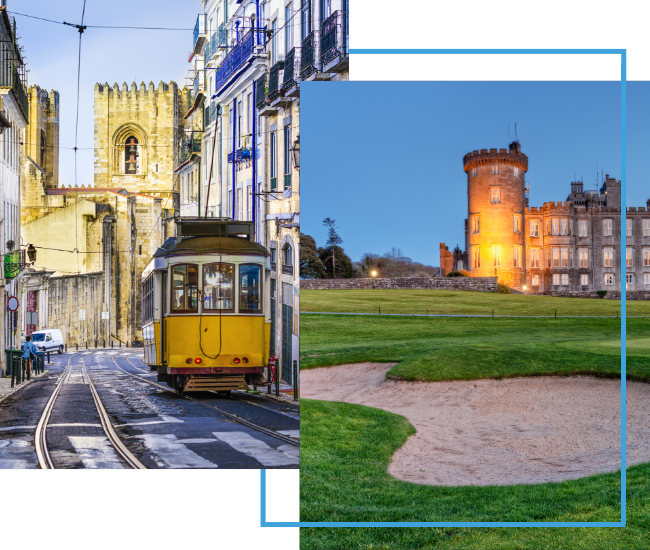 FX Excursions
FX Excursions offers the chance for once-in-a-lifetime experiences in destinations around the world.
Explore Excursions
A new and expanded campus at the Buffalo AKG Art Museum has been completed, reopening this summer and featuring new architecture designed by the architectural office of OMA New York, led by partner Shohei Shigematsu and project architects Lawrence Siu and Paxton Sheldahl, with Cooper Robertson (executive architect). The new expansion includes the Jeffrey E. Gundlach Building and extensive renovations to existing buildings. A $20-million commitment from New York State and Governor Kathy Hochul helped fulfill the expansion's budget and completes the $230 million capital campaign, the largest campaign for a cultural institution in the history of Western New York State.
Sponsored Content
The Islands of Tahiti are among the most beautiful and sought-after vacation destinations in the world. The endless images of overwater bungalows with Bora Bora's majestic peak towering over waters of every shade of blue have an intrinsic pull. But with 118 islands and atolls to explore, there is so much more to this spectacular region of the Pacific.
Ever since opening in 2021, Nobu London Portman Square has served as the focal point for many gatherings, stays and experiences. This fall the hotel's Nobu Bar adds four more reasons to visit with an exciting array of offerings, menus and events.