Dominique Crenn grew up in a family that celebrated fine dining both at home and in some of the best restaurants surrounding her hometown — Versailles, France. In fact, the family often dined in the company of her father's best friend, a well-respected French food critic.
Crenn built on that enviable foundation in the art of appreciating the nuances of fine dining by traveling extensively throughout Europe to immerse herself in a variety of cooking styles and cultures. In 1988, Crenn moved to San Francisco, where she continued to build her résumé working under the tutelage of culinary luminaries Jeremiah Tower and Mark Franz at the celebrated Stars. She later heated up the kitchens of lauded restaurants such as Campton Place, 2223 Market and the Park Hyatt Grill. Crenn was subsequently hired as executive chef of the Yoyo Bistro at the Miyako Hotel, where she obtained an impressive 3-star review in the annual Access San Francisco book during her one-year stint there.
Following her tenure in Northern California, Crenn moved to Indonesia in 1997, where she made history as the first female executive chef in the country when she took the helm at the InterContinental Jakarta. Crenn subsequently returned to California to accept the position of executive chef at the Manhattan Country Club in Manhattan Beach.
Today, the executive chef at Luce in the InterContinental San Francisco focuses on high-end artisanal, sustainable and seasonal New American cuisine. Her efforts, and her belief that imagination and originality are the most important aspects of cooking, earned her a Michelin star in 2009.
---
Fried Chicken Serves 4
For the chicken:
1 whole Californian free-range chicken
4 cups yogurt marinade (recipe follows)
½ cup rice flour
½ cup finely ground cornmeal
1 teaspoon smoked paprika
1 teaspoon chili powder
½ teaspoon cumin powder
Vegetable shortening or lard for frying
Oil thermometer
For the yogurt marinade:
½ teaspoon curry powder
½ teaspoon toasted cumin seeds
1 teaspoon chili powder
¼ teaspoon toasted cardamom seeds
½ teaspoon cubed peppercorn
1 tablespoon Tabasco
2 cups plain yogurt
½ cup heavy cream
1⁄3 cup soy sauce
Salt, to taste
Cut the chicken into 8 pieces. Combine the chicken and yogurt marinade. Cover and refrigerate for 24 hours. Melt the lard or vegetable shortening in a heavy frying pan or cast-iron skillet. Oil should be heated to 325 degrees. (It is very important to check the temperature.)
Combine the rice flour, cornmeal and all the spices in a bowl. Drain the excess yogurt from the chicken. Dredge the chicken in the flour mixture and shake off any excess. Place chicken, skin down, into the heated skillet and cook until golden brown, about 10 to 15 minutes total. (Check the internal temperature of each piece of chicken for doneness; chicken should be 180 degrees.) Drain the chicken on a rack placed over a sheet pan to rid it of excess oil. Serve.
Wild mushroom risotto Serves 4
8 cups mushroom stock, warm
2 cups Acquerello rice
3 tablespoons olive oil
1/2 cup dry white wine
1 tablespoon butter
1/2 white onion, chopped
1/2 pound wild mushrooms
1/3 cup Grana Padano cheese
1 tablespoon truffle butter
1 tablespoon fresh thyme, chopped
Salt and pepper, to taste
Heat 1 tablespoon olive oil and 1 tablespoon butter in a 3- to 4-quart sauce pot. Add onion, sauté until translucent. Add remaining olive oil and Acquerello rice; sauté over medium heat to toast the rice (about 5 minutes). Deglaze pan with the white wine.
Add 1 cup of the mushroom stock, stirring constantly, and simmer until the stock is absorbed. Continue adding stock as it is absorbed, 1⁄2 cup at a time, until all the liquid is absorbed. Just before the rice is done, add the fresh thyme, Grana Padano and truffle butter to the pot. Stir gently to combine ingredients. In a sauté pan, sauté the wild mushrooms with remaining olive oil until tender. Top the risotto with the mushrooms. Season with salt and pepper, to taste. Serve.
Nutella pots de crème Serves 10
5 cups milk
2½ ounces 70 percent dark chocolate
1½ cups Nutella
4 whole eggs
6 egg yolks
7 tablespoons sugar
Bring milk to a boil. Remove from the heat. Add Nutella and dark chocolate. Let stand for 5 minutes, and then blend together with an immersion blender.
Whip eggs, yolks and sugar together by hand until well blended. Pour hot milk mixture slowly into egg mixture while whisking. Strain the mixture and pour into ramekins placed on a large, flat cake pan. Flood the cake pan with hot water, halfway up the side of the ramekins. Cover the whole pan with aluminum foil. Bake at 325 degrees for 30–40 minutes. Remove from the oven and let cool 30 minutes. Refrigerate until ready to serve.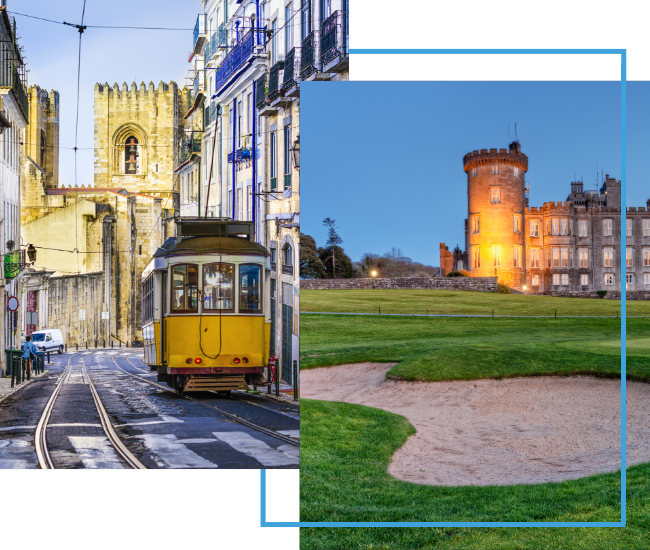 FX Excursions
FX Excursions offers the chance for once-in-a-lifetime experiences in destinations around the world.
Explore Excursions
In addition to intimate settings, smaller staff-to-passenger ratios, and personalized food and beverage options, river cruises have the advantage of providing a deeper dive into a region's culture, food and history. The Rhine, Rhône and Danube in Europe and the Mississippi River and St. Lawrence in North America have much to offer travelers with their itineraries, tying together beloved cities and lesser-known destinations along their routes.
Sponsored Content
Many small- and medium-sized businesses face time and budget constraints when organizing corporate hotel travel for employees. To address this problem, IHG® Business Edge emerged as a cost-free business travel solution for small- to medium-sized enterprises, offering travel managers exclusive access to enticing perks, handpicked educational resources and comprehensive company travel metrics. IHG Business Edge connects our loyal customers to our portfolio of 5,800 hotels and resorts across 18 brands in more than 100 countries.
With the holidays right around the corner, travelers are preparing for holiday travels. For those looking for a last-minute getaway filled with holiday cheer, consider Croatia. With a variety of winter activities perfect for travelers and locals alike, the Christmas countdown in Croatia is in full swing. Leading up to Christmas, Advent in Croatia makes it even more worth your while to visit the country with free winter incentives. If you plan on visiting Croatia, here are five cities going all out for the holiday season: