There are no printed menus at Canto del Mar. That's because Chef Thierry Dufour relies on only the freshest ingredients, stocked daily, to create the dishes served in the cozy 20-seat eatery at Marquis Los Cabos Beach, Golf, Spa and Casitas Resort in Los Cabos, Mexico. Depending upon Dufour's vision for any given evening, a memorable dining experience at Canto del Mar may include West Indian pumpkin cream with escargot ravioli and prosciutto duck ham, duck consommé with morels, red snapper fillet with freshwater crayfish in an orange-rosemary infusion, lamb fillet medallions marinated in spices, and hazelnut macaroons with tarragon cream and blackberries.
Dufour, a two-star Michelin pedigree chef, last year earned the Five Star Diamond Award Plaque, a distinction held only by an exclusive few gourmet restaurants around the world, and also holds a number of culinary honors in France, including the prestigious Les Meilleurs Ouvriers de France. Dufour is a member of Chaîne des Rôtisseurs, an international gastronomic society founded in Paris devoted to promoting fine dining and preserving the camaraderie and pleasures of the table.
---
Lobster medallion salad with saffron-and-vanilla sauce Serves 4
12 ounces lobster tail meat
1 quart fish fumet
1⁄2 cup orange juice
1 head baby lettuce
1⁄2 red bell pepper, julienne
1 endive
1⁄4 cup white wine
2 tablespoons chopped shallot
1⁄2 cup chopped celery
2 tablespoons olive oil
4 tablespoons clarified butter
4 tablespoons sour cream
1 vanilla bean
Salt and pepper, to taste
11⁄2 teaspoon saffron
Poach lobster tails in the fish fumet and orange juice. Set aside. Combine white wine, shallot and celery and simmer until reduced to one-quarter. Add clarified butter with saffron and vanilla bean. Simmer over low heat for a few minutes. Add sour cream. Set aside to cool. Wash lettuce and endive in very cold water.
PRESENTATION: Heat sauce in a cone colander. Season to taste. Place lettuce and endive leaves on plate. Top with lobster meat, cut into medallions, and garnish with red bell pepper. Drizzle with saffron sauce and olive oil, to taste.
---
Rack of lamb roasted on a pistachio-and-walnut custard with spring tubule and sauce au fig vinegar Serves 1
1⁄2 pound rack of lamb
1⁄2 cup pistachio powder
1⁄2 cup shredded walnut
1 tablespoon chopped red pepper
1 tablespoon julienne red pepper
1 tablespoon chopped green pepper
1 tablespoon julienne green pepper
2 tablespoons olive oil
1 teaspoons herbs (rosemary, thyme, parsley, oregano)
1 tablespoon couscous
2 cherry tomatoes
1⁄4 cup chicken broth
2 tablespoons lamb demi glace
2 tablespoons red wine
1 shallot, minced
11⁄2 tablespoon minced celery
11⁄2 teaspoon fig vinegar
Salt and pepper, to taste
Marinate lamb for 30 minutes in a blend of olive oil, herbs, salt and pepper. Cover with pistachio powder and cook for 10 minutes in 350°F oven. Brown couscous in a nonstick pan. Add chicken broth. Set aside for 10 minutes. Add chopped red and green peppers to couscous. Combine shallot and celery. Add to mixture. Add red wine and reduce to one-quarter. Add demi glace to lamb and cook for 15 minutes. Season to taste.
PRESENTATION: Place the couscous on the plate. Top with the rack of lamb and sprinkle with shredded walnut. Drizzle with sauce and garnish with julienne bell peppers and cherry tomatoes.
---
Red snapper mini ballotine stuffed with wild mushrooms on a bed of crispy bacon and fine herbs with red bell pepper cream sauce Serves 1
4-ounce red snapper filet, skin on
1⁄4 cup sliced fresh mushrooms
1 tablespoon chopped onion
2 tablespoons olive oil
21⁄4 cup spinach
11⁄2 tablespoon sliced celery
4 slices cooked bacon
1 tablespoon almond powder
11⁄2 teaspoon fresh thyme
11⁄2 teaspoon fresh parsley
1⁄2 oun ce clarified butter
1 red bell pepper, skinned and diced
2 tablespoons white wine
1⁄2 cup chopped shallot
1⁄4 cup cream, whipped
Salt and pepper, to taste
Sauté mushrooms and onion in olive oil. Layer sauté on skinless side of fish and roll closed to form ballotine. Sauté spinach and celery in clarified butter. Mix thyme with bacon, parsley and almond power. Add to spinach and celery. Set aside. Combine shallot and white wine. Reduce to one-quarter. Add red bell pepper. Season to taste. Simmer mixture for 5 minutes in a cone colander. Reserve liquid in bain Marie. Steam rolled fish ballotine for several minutes. Add whipped cream to wine mixture.
PRESENTATION: Place ballotine on plate with spinach to the side. Garnish with sauce.
MARQUIS LOS CABOS
KM. 21.5 Carretera Transpeninsular
Fraccionamiento Cabo Real
Los Cagos, Baja, California Sur
Mexico 23400
tel 52 624 144 2000, fax 52 624 144 2001
www.marquisloscabos.com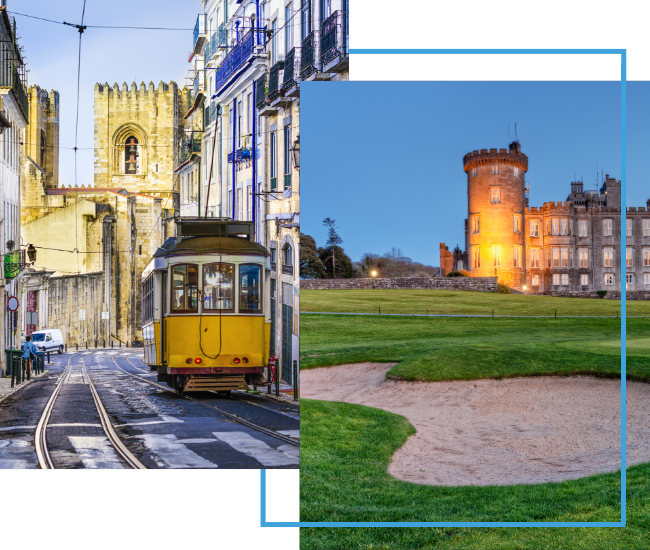 FX Excursions
FX Excursions offers the chance for once-in-a-lifetime experiences in destinations around the world.
Explore Excursions
Think of Tokyo and your mind may wander to the neon signs and bustling crowds of Shibuya and Shinjuku, or the tranquility of the Meiji Jingu shrine, but this huge city offers much to those who explore away from the main tourist areas.
Sponsored Content
The Islands of Tahiti are among the most beautiful and sought-after vacation destinations in the world. The endless images of overwater bungalows with Bora Bora's majestic peak towering over waters of every shade of blue have an intrinsic pull. But with 118 islands and atolls to explore, there is so much more to this spectacular region of the Pacific.
Automotive museums of all sizes will always capture the imaginations of car and racing aficionados. However, the best deliver a lot of substance beyond the machine itself. Some place an emphasis on science and technology or history, while others display iconic cars from film and television. Museums established and operated by the world's top automakers (think Mercedes, BMW, Audi and Porsche in Germany, and Toyota, Honda and Nissan in Japan) have built-in followings.