Coffee is the pillar to almost everyone's morning and, in a way, it's part of a routine you need to get right in order to have your day go smoothly. There are many different brands, types, flavors, coffee shops and ways to make the bold morning beverage.
To get into the basics, there are three main types of coffee: light roast, medium roast,and dark roast. And believe it or not, the lighter the roast, the more caffeine! There are many ways to make coffee, including a classic drip coffeemaker, French Press, AeroPress, Stovetop Moka Pot and manual pour overs. But one of the best methods is a manual pour over using a Chemex. 
The Chemex is a heat-resistant, hourglass-shaped carafe that allows drinkers to make a cup of perfection while keeping all of the delicious, natural flavors coffee beans have to offer. The Chemex, along with its cone-shaped filters, ensures uniform extraction for pure coffee flavor that keeps bitter elements, oils and grounds in their place (and out of your cup). This not only makes a perfect cup of coffee, but it looks super fancy sitting on your counter with a polished wood collar and leather tie. The collar acts as an insulated handle around the middle of the coffeemaker for easy grabbing and the tie simply for fashion.
Pour over coffee is easy to transport, making it the most versatile way to pour yourself a cup of Joe while camping or hiking. To get the correct grind for the Chemex, visit your local coffee bean café and request a grind suited for your piece.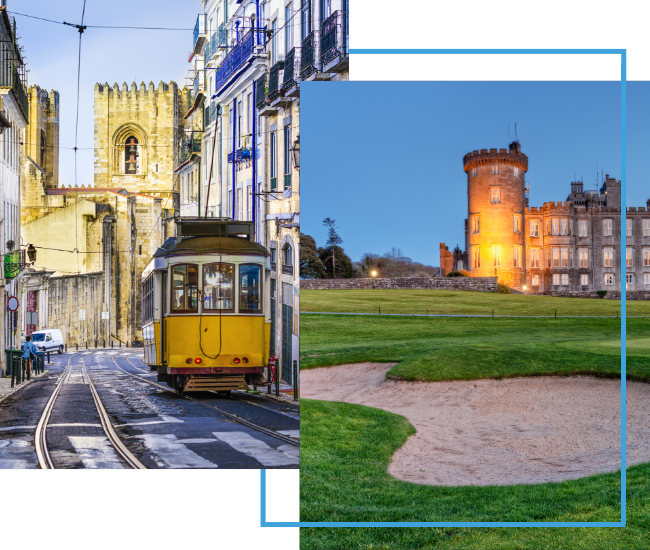 FX Excursions
FX Excursions offers the chance for once-in-a-lifetime experiences in destinations around the world.
Explore Excursions
Travel can take a toll on your body and soul; these products keep you looking (and feeling) good. From a clever shoe that puts a spring in your step (and is effortlessly easy to put on and remove) to a lightweight hair dryer and a night cream that works wonders on tired, dehydrated skin, here are three must-haves to tote on your next trip:
Sponsored Content
In an increasingly digital and interconnected world, the Global Business Travel Association (GBTA) Convention remains an indispensable platform for business travel industry professionals seeking to make the most of the power of face-to-face connections. Taking place August 13–15 in Dallas, the 2023 GBTA Convention provides the unique opportunity for professionals and companies to join visionaries, thought leaders and industry experts for meaningful networking, cutting-edge insights and inspiring innovation.
Pleasant weather, autumn foliage and vibrant flowers are among the many delights awaiting nature lovers at botanical gardens and arboretums across the United States. However, some of these green spaces take on additional color this month and through Halloween when enterprising gardeners, landscape architects, management and other creative minds cast a spell with themed environments running the gamut from spooky to utterly bewitching.