On a hot summer day in 1984, a young Sean Brock sat in the kitchen at his Grandma Morgan's farm in Wise, Va., counting the minutes waiting for the bell to signal the completion of his first attempt at baking. The timer rang, and Grandma Morgan carefully removed six crispy buttermilk biscuits — one to celebrate every year of her grandson's life. For Brock, marking that milestone with his grandmother was much more satisfying than blowing out a candle-laden birthday cake. From that day forward, he spent as much time as possible in his grandmother's kitchen, where he enthusiastically embraced her vast knowledge of Southern cuisine.
These days, Brock is the executive chef at one of Nashville's premier dining venues — Capitol Grille. Located in the Hermitage Hotel, Capitol Grille is favored by such notable celebrities as Dolly Parton, Reba McEntire, Faith Hill and Hank Williams Jr., who frequent the dining venue to savor Brock's signature culinary style: a tantalizing blend of upscale Southern cuisine and contemporary flair.
An honors graduate of the Johnson & Wales University culinary school in Charleston, S.C., Brock perfected his progressive Southern style by working with several renowned chefs, including Robert Carter at the Peninsula Grill in Charleston and Walter Bundy at the AAA five-diamond Lemaire restaurant at the Jefferson Hotel in Richmond, Va. He also studied with Rick Tramanto and Gail Gand at Tru in Chicago, and with Grant Achatz at Trio in Evanston, Ill. Readers of the Nashville Scene recently voted Brock the city's best chef.
Grandma Morgan is very proud.
---
Artisan foie gras with steel-cut oats, apples, Tennessee sorghum and vanilla bean Serves 4
For the caramelized apples:
2 Granny Smith apples
Pinch ascorbic acid
Powdered sugar
1 tablespoon whole butter
Cut the apples into eights and cut away peel. Mix a small pinch of ascorbic acid with a tablespoon of water. Toss apples in acidulated solution, then coat with powdered sugar. Heat a medium-size nonstick sauté pan over high heat and add butter. When butter becomes frothy, add the apples and caramelize.
For the steel-cut oats:
1/2 cup dry Irish steel-cut oats
1 cup milk
1 tablespoon sugar
1 tablespoon soft butter
Combine all ingredients except butter, and cook over low heat for 30 minutes. Fold in butter and hold warm.
For the foie gras:
4 two-ounce portions of foie gras
Salt, to taste
White pepper, to taste
4 vanilla beans
In a very hot cast-iron skillet, sear foie gras until just soft, and season with salt and white pepper. Remove from heat, and skewer a vanilla bean through the center of each portion of foie gras.
For the garnish:
Sorghum syrup
Fleur de sel (French sea salt)
Chervil
PRESENTATION: Place a small scoop of oats in the center of each plate and arrange apples around the edges. Place foie gras on top and drizzle sorghum syrup over all. Garnish with fleur de sel and chervil.
---
Maine lobster sous vide with parsnips, leeks and citrus Serves 4
For the lobster:
2 one-pound lobsters (live)
Salt, to taste
White pepper, to taste
4 tablespoons whole butter
Bring a large pot of water (enough to cover the lobsters) to a boil. Turn off heat and drop lobsters into water; boil for seven minutes. Remove cooked lobster meat from shells and place in Cryovac bags with salt, white pepper and whole butter. Cook in a hot-water bath set at 118 degrees for 10 minutes. Remove lobster meat from bags and drain.
For the parsnips:
2 large parsnips
1 tablespoon butter
2 tablespoons cream
Peel and dice parsnips. In a medium-size pan, add butter over medium-high to high heat. When butter foams, add parsnips and stir to coat. Turn heat down to medium and cook parsnips until fork-tender. Add cream and a splash of water. Bring to a simmer. Puree all ingredients until smooth.
For the leeks:
1 bunch leeks
1 tablespoon whole butter
Cut away green part of leeks and reserve for stock. Cut leeks into diamond shapes and wash thoroughly. Cook over low heat with whole butter for five to seven minutes.
For the citrus emulsion:
4 oranges
1 tablespoon butter
Salt and pepper, to taste
Juice oranges and strain pulp. Over medium heat, reduce juice until one tablespoon remains. Swirl in the butter. Season with salt and pepper.
PRESENTATION: Place parsnip puree in center of bowl. Drizzle orange emulsion around puree. Place melted leeks on top of parsnip puree, followed by the lobster meat.
CAPITOL GRILLE
The Hermitage Hotel
231 Sixth Ave. N.
Nashville, TN 37219
tel 615 244 3121 or 888 888 9414
http://www.thehermitagehotel.com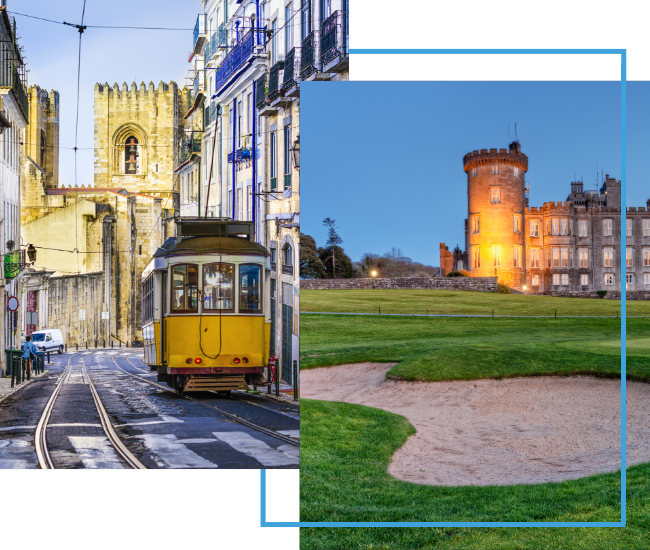 FX Excursions
FX Excursions offers the chance for once-in-a-lifetime experiences in destinations around the world.
Explore Excursions
As first-time restaurateurs, but with plenty of hospitality-related experience, Ria and Kevol (Kev) Graham were not entirely comfortable opening their first restaurant in the Brooklyn neighborhood of Williamsburg, where several upscale restaurants and 5-star hotel dining is just a block away. And to make matters worse, they opened in July 2020, when New York City was in the middle of the COVID-19 pandemic.
Sponsored Content
The Saronic or Argo Saronic Islands of Greece call travelers to explore its seven small islands and islets brimming with history, natural sites and more. With most easily accessible by boat, the islands' proximity to ports of Athens make the Saronic Islands an ideal destination for those preferring shorter boat rides. In fact, trips from Athens ports to the islands take only between 10 minutes and two hours, depending on the island you choose, making them perfect for day or weekend trips. From Piraeus port, you can access Hydra, Spetses, Aegina and Poros directly. Come explore these stunning islands with us and find the inspiration to plan your next trip to these islands. Hydra Hydra town curves around a slope overlooking the Argosaronic Gulf like an amphitheater and is considered one of the most romantic destinations in Greece. Most unique to the island is its lack of vehicles. People on the island get around on mules and donkeys as well as water taxis, making for a peaceful and laid-back day. Hydra lies a two-hour ferry ride from Piraeus port in Athens.
In addition to intimate settings, smaller staff-to-passenger ratios, and personalized food and beverage options, river cruises have the advantage of providing a deeper dive into a region's culture, food and history. The Rhine, Rhône and Danube in Europe and the Mississippi River and St. Lawrence in North America have much to offer travelers with their itineraries, tying together beloved cities and lesser-known destinations along their routes.