Chef Michael Gilligan's resume includes stints at Michelinstarred restaurants in France and England where he cooked for Princess Diana, so it's no wonder guests who venture into Atrio at the Conrad Miami feel like royalty.
A graduate of The College of Food and Arts in Birmingham, England, Gilligan honed his trade in Europe before moving to New York City in the mid- 1990s where he gained notoriety first as sous chef as the 5-star, 5-diamond Ritz-Carlton Hotel and later at Tribeca Grill and Montrachet, two of the city's most popular celebrity dining venues.
Before signing on as director of culinary operations at Conrad Miami, Gilligan solidified his reputation, opening Candela in New York City. He subsequently relocated to Key West where he operated an Indian eatery before returning to New York to earn rave reviews as the executive chef at Antonio's Ristorante and Metro 53 Bar and Restaurant. In 2003, Gilligan headed to south again to wow critics at Miami's Rumi.
These days the cutting-edge chef is working his magic at Atrio, the Conrad Miami's chic 25th floor eatery where my 15-year-old niece, Meaghan, and I had the pleasure of dining during a girls' getaway weekend fit for — you guessed it — a princess.
---
Atrio Salad Baby greens wrapped in cucumber with fried plantains, teardrop tomatoes and vanilla-jalapeño vinaigrette Serves 4
For the salad:
1 pound baby greens
2 European cucumbers, cut lengthwise
2 green plantains, cut lengthwise
6 red teardrop tomatoes, halved
6 yellow teardrop tomatoes, halved
For the fried plantains:
1 under ripe plantain, cut to ¼-inch slices and coated in flour
3 cups vegetable oil
In a deep fryer or deep saucepan, heat the oil to 375 degrees. Place the plantain slices into the oil, one at a time, using tongs to rotate while they brown to an even color and crispness (about 2 minutes). Place the fried plantain slices on a paper towel to drain.
---
For the jalapeño vinaigrette:
12/3 cups grape seed oil
2 cups rice wine vinegar
2 jalapeño peppers, membrane removed
3 Serrano chilies, seeded
2 vanilla beans, seeds only
2 garlic cloves, roughly chopped
1 teaspoon fresh ginger Salt and pepper, to taste
Combine all ingredients except the oil in a blender. When mixed well, slowly add the oil to make an emulsion. Season to taste.
PRESENTATION: Toss the baby greens with the vinaigrette (reserve some vinaigrette for tomatoes) and season lightly with salt and pepper. Place a round mold on a plate. Wrap 2 thin slices of cucumber around the inside of the mold. Fill the center with seasoned greens. Remove the mold. Season halved tomatoes with reserved vinaigrette. Alternating colors, place 3 halves of red tomato and 3 halves of yellow tomato on the plate circling the cucumber base. Insert a fried plantain slice between the cucumber circle and the greens on opposite sides of the salad.
---
Rum and black pepper-glazed filet mignon with Peruvian potato and chorizo sausage salad Serves 2
For the rum and black pepper glaze:
2 tablespoons olive oil
1 small onion, finely chopped
3 cups red wine
2 cloves garlic, finely chopped
3 tablespoons cracked black pepper
1 tablespoon fresh ginger, finely grated
Kosher salt, to taste
1 cup dark rum
2 cups veal stock
Heat the oil in a small saucepan over medium-high heat until it is almost smoking. Add the onion and cook until soft (4 to 5 minutes). Add the garlic and grated ginger. Cooked an additional 2 minutes. Add the rum and reduce by half. Add the veal stock and black pepper. Season with salt. Cook until reduced to 1 cup (15 to 20 minutes). Cool to room temperature. Glaze may be covered and refrigerated for up to 1 day.
---
For the filet mignon:
2 10-ounce beef filets
Olive oil
Kosher salt, to taste
Preheat a gas or charcoal grill to medium. Brush the meat with olive oil and season with salt. Grill until well seared on one side (about 4 minutes). Turn the filets and baste with the rum and black pepper glaze. (Reserve some glaze for plating.) Continue grilling for 3 minutes. Turn again; baste and grill for an additional 2 to 3 minutes (10 minutes total for medium rare).
---
For the Peruvian potato and chorizo sausage salad:
¼ pound chorizo sausage, diced
1 cup diced onions
1 cup diced red peppers
1 cup Peruvian (purple) potatoes, diced and blanched
2 tablespoons finely chopped cilantro
2 tablespoons rice wine vinegar
4 tablespoons olive oil
Salt and black pepper, to taste
In a large sauté pan, heat 1 tablespoon of olive oil. When the oil is hot, render the chorizo for 3 minutes. Add the onions and peppers continue to sauté for 3 minutes. Add the potatoes and sauté for 3 minutes or until the potatoes are heated through. Season with salt and pepper. Add the vinegar and oil. Stir in the cilantro.
PRESENTATION: Mound the potato salad in the center of a plate. Place a cooked filet on top of the potato salad. Drizzle with rum and black pepper glaze.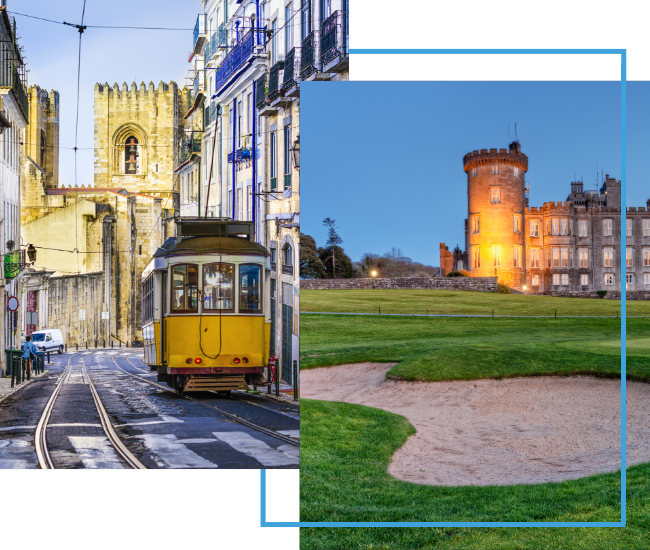 FX Excursions
FX Excursions offers the chance for once-in-a-lifetime experiences in destinations around the world.
Explore Excursions
Less than five years ago the world's first hybrid cruise ship, Hurtigruten Expeditions' MS Roald Amundsen, set sail for Antarctica in November 2019 with 450 passengers. The battery-hybrid-powered ship, named for the first man to cross the continent and reach the South Pole, was built specifically for voyages in polar waters. Its battery-hybrid power reduces the ship's consumption and CO2 emissions by 20 percent compared to equally sized ships.
Sponsored Content
Don't risk losing all the money you've spent if you must cancel your trip at the last minute. Allianz Travel Insurance can give you:
A few months ago, I flew Polaris business class on a United flight from Dulles (IAD) to Paris (CDG). It was only when I got to my hotel in Paris I realized that I didn't have my iPad or its bag or accessories. Since I had been working on it in the restaurant in the Polaris lounge and then went directly to the gate, I knew I either left it propped up on my table when I packed up or in my business-class seat. But what was the best method to alert the airline about my careless mishap and (hopefully) retrieve it? With spotty data and WiFi, searching for information on my phone was frustrating and slow. Here's what I learned from the anxiety-inducing experience (and unexpected ending) about what to do if you leave something behind on your flight: