A love of good food and a commitment to fresh ingredients are the lynchpins of Chef Hubert Des Marais' culinary philosophy. An exotic fruit aficionado and longtime member of the Rare Fruit Council International, Des Marais has been known to pluck produce from his personal garden to flavor the dishes guests savor at the Fairmont Turnberry Isle Resort & Club's Cascata Grille.
Growing up in North Carolina, Des Marais enjoyed a privileged childhood spending time at his grandparents' estate, often in the kitchen at the heels of the family cook or in the garden with his grandmother. After hours perusing the pages of cookbooks in search of the perfect debut menu, a very young Des Marais settled on Beef Wellington, which he prepared, under the tutelage of the family cook, and served at a Sunday family dinner — to rave reviews.
Des Marais, who accepted his first professional cooking gig at age 14, honed his skills at the Culinary Institute of America. Prior to signing on as executive chef at the Fairmont Turnberry Isle Resort & Club, he was affiliated for 10 years with the Four Seasons Palm Beach. He has also held positions at luxury properties including Hawk's Cay Resort in the Florida Keys and the Kiawah Island Golf Resort in South Carolina.
At the Fairmont Turnberry Isle Resort & Club, Des Marais continues his tradition of creating southeastern regional cuisine blending the flavors of the Deep South, the Caribbean and South and Central America. With the resort in the final stages of a $100-million renovation, Des Marais is looking forward to the day when he can begin planting an extensive garden that will not only serve as a source for fresh ingredients, but will also function as a retreat where guests will be able to explore on their own or stroll in the company of the chef who revels in the ''garden of earthly delights.''
---
Cuban roast pork Serves 4 to 6
For the pork:
1 4- to 6-pound boneless pork butt (or 6- to 8-pound bone-in)
6 garlic cloves
1 bottle domestic beer
¼ cup kosher salt
2 tablespoons pepper
1 cup mojo marinade (recipe below)
With a sharp knife, make incisions in six different places in the pork butt, and stud with garlic cloves. Place pork in a pan and rub generously with beer and mojo marinade. Season with salt and pepper and marinate up to 48 hours.
In a deep roasting pan with a screen in the bottom, add 3 inches of water. Place pork on the screen and add the liquid in which the pork has been marinating. Cover with foil and roast in a 325-degree oven for 5 to 6 hours or until meat is very tender and is falling apart. Serve with long grain white rice and black beans.
For the mojo marinade:
1 cup garlic cloves
1 cup oregano
2 cups sour orange (or substitute a mixture of ½ lemon juice and ½ orange juice)
1 cup olive oil
¼ cup ground black pepper
1 cup white vinegar
¼ cup thyme
1 cup cilantro
1 cup onion, chopped
¼ cup salt
Blend all ingredients in a blender or food processor until finely chopped.
---
Herb-seared king salmon with citrus jicama relish Serves 4
For the salmon:
4 6- to 8-ounce king salmon fillets
¼ cup basil, rough chopped
¼ cup cilantro, rough chopped
½ cup olive oil
1 tablespoon garlic, minced
2 tablespoons ginger, minced
1 tablespoon cracked black pepper
Mix basil, cilantro, olive oil, garlic, ginger and black pepper. Add salmon. Coat well and marinate for at least 1 hour. In a pan over high heat, sear salmon to desired doneness.
For the jicama relish:
½ cup jicama, diced
1 cup orange sections
1 cup grapefruit sections
1 tablespoon ginger, minced
¼ cup red pepper, diced
½ cup cucumber, diced
Carefully toss together the jicama, orange, grapefruit, ginger, red pepper and cucumber.
PRESENTATION: Spoon relish into the middle of each plate and top with salmon.
---
Keys yellowtail snapper with tropical fruit relish, hearts of palm, lemon thyme and orange vinaigrette Serves 1
For the snapper:
1 yellowtail snapper, cleaned, skin on
1 teaspoon lemon thyme
1 teaspoon cilantro
2 tablespoons annatto oil (olive oil infused with annatto seeds)
Lemon thyme sprigs, for garnish Chopped chives, for garnish
Use the back of a knife or a scaler to remove scales from the back of the snapper. Use a sharp knife to score the skin side of the fillets making ¼-inch-deep incisions to form an "X." (This prevents the fish from buckling during cooking.) Brush fish with oil and season with salt and pepper. Use a pair of needle-nose pliers to remove pin bones from the fish. Brush the fillet (meat side) with oil (reserve some oil for presentation) and place a bit of cilantro and a little lemon thyme on the each fillet. In a large sauté pan over high heat, sear the fillets until brown.
For the tropical fruit relish:
½ cup assorted tropical fruit, diced (mango, pineapple, papaya)
1 teaspoon ginger, minced
1 teaspoon lemon thyme
½ hearts of palm, sliced
Toss all ingredients together and set aside.
For the orange vinaigrette:
1 cup orange juice concentrate (or 1 quart fresh orange juice
reduced to 1 cup)
2 tablespoons Dijon mustard
1 tablespoon champagne vinegar
1 tablespoon salad oil
1 teaspoon sesame oil
Water, to adjust thickness
Salt and pepper, to taste
Blend orange juice, mustard and vinegar. Slowly blend in salad oil, adding water to adjust thickness. When two-thirds of the oil is blended, check seasoning. Add mustard, vinegar, salt and pepper, to taste. Stir in sesame oil. Check seasoning and adjust to taste.
PRESENTATION: Spoon tropical fruit relish into the middle of the plate. Sauce the plate with orange vinaigrette. Pick one of the sprigs of lemon thyme and sprinkle the leaves around the fruit on the plate. Place the snapper on top of the relish and brush the with annatto oil. Sprinkle fish with chopped chives. Garnish with a sprig of lemon thyme.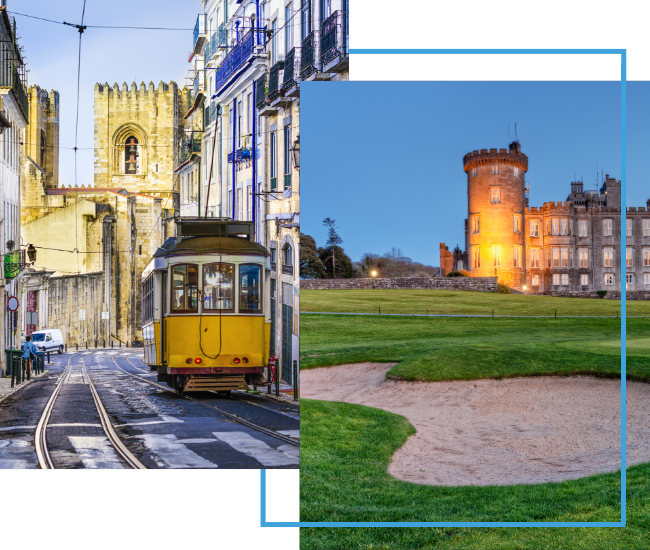 FX Excursions
FX Excursions offers the chance for once-in-a-lifetime experiences in destinations around the world.
Explore Excursions
There is something magical about sipping a glass of local wine while watching the sun slip into the Aegean Sea as the afterglow tinges traditional, white-washed Cycladic houses with glorious shades of rose, purple and gold. Ancient Greeks believed Helios, the Sun God, caused sunsets by driving his fiery chariot into the sea. Standing at water's edge in Mykonos, watching the sky slowly turn from purple to inky black, you almost believe it.
Sponsored Content
Many small- and medium-sized businesses face time and budget constraints when organizing corporate hotel travel for employees. To address this problem, IHG® Business Edge emerged as a cost-free business travel solution for small- to medium-sized enterprises, offering travel managers exclusive access to enticing perks, handpicked educational resources and comprehensive company travel metrics. IHG Business Edge connects our loyal customers to our portfolio of 5,800 hotels and resorts across 18 brands in more than 100 countries.
The prospect of a post-visit treasure hunting session inside the shops of landmark museums such as the Louvre in Paris, the Uffizi Gallery in Florence and The British Museum in London can be irresistible. However, some of Europe's smaller and more unusual museums boast retail spaces with a surprising "wow" factor, often as well-curated as the galleries.