What began as helping with the family business, the Bodegón Alejandro, at age 15 led to being named the Spanish chef with the most Michelin stars for San Sebastián-born Martín Berasategui. And those stars are only a handful of the accolades under the chef's belt.
Through his partnership with Paradisus Resorts, owned and operated by Spanish brand Meliá Hotels International, Chef Berasategui elevates the dining experience at a number of the all-inclusive resorts, including at Paradisus Palma Real, Paradisus Punta Cana and Paradisus Playa del Carmen. At Passion by Martín Berasategui, the resorts' fine-dining establishment, seafood stars, and the dishes and tasting menus are designed for pairings from three separate, carefully curated wine lists.
In addition to Passion by Martín Berasategui, the chef also runs Tempo by Martín Berasategui at Hotel Paradisus Cancún in Mexico; Restaurant MB at The Ritz-Carlton, Abama in Tenerife, with two Michelin stars; Restaurant Fonda España at Hotel España in Barcelona; Restaurant Loidi at Hotel Condes de Barcelona; the two-Michelin-starred Restaurant Lasarte in Barcelona; Restaurant Eme Be in San Sebastián; and Restaurant Martín Berasategui in Lasarte, with three Michelin stars. Other major accolades include the Tambor de Oro, three suns from Campsa Guide and Best Spanish Chef, among others.
Additionally, Paradisus Resorts offer several other culinary concepts, including The Grill, an Italian-Argentinean eatery, and Mole's contemporary Mexican. More options include Bana for Asian and the international cuisine at Naos and La Palapa. Acclaimed mixologist Miguel F. Lancha designed unique signature cocktails for Paradisus Punta Cana and Paradisus Palma Real.
What three go-to ingredients are always in your home kitchen?
Extra virgin olive oil, hake kokotxas (hake cheeks) and potatoes
What's your favorite season for cooking, and why?
I like them all, but I find the spring shopping basket particularly attractive — full of wonderful products such as guisantes lágrima (tear-shaped peas), the first asparagus, new potatoes, cherries, raspberries … a range of colorful and truly delicious raw ingredients. I love them.
Aside from your current position, what's the best job you've ever had?
I can honestly say that throughout my career, I've been lucky enough to cook in many places and for a very wide range of people. It's impossible to say any one is better than the other. Each service is like a different film, and each menu adapts to the specific circumstances.
What's the first meal you ever cooked?
Hake in a green sauce
What are your first thoughts when you hear "farm-to-table"?
I think we're extremely lucky to have suppliers who harvest, store, process, pack and sell their own produce. It's an organic and sustainable farming initiative. Nothing beats caring about the products like this — otherwise, they're not as organic or as healthy.
Passion by Martín Berasategui
Paradisus Palma Real Golf & Spa Resort
Playa de Bávaro, Avenida Alemanio
Punta Cana 23000
Dominican Republic
tel 809 688 5000
paradisus.com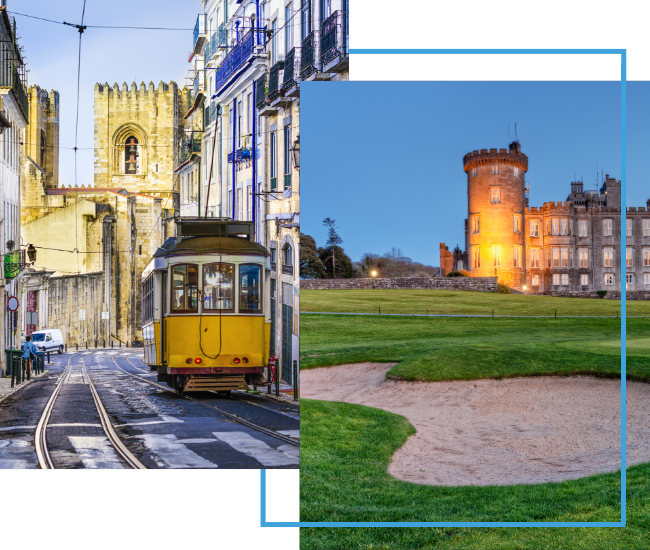 FX Excursions
FX Excursions offers the chance for once-in-a-lifetime experiences in destinations around the world.
Explore Excursions
There's no doubt the northern lights are awe-inspiring and spectacular. Unfortunately, they're also fickle and fleeting, and despite your best-laid plans of checking this item off your bucket list, sometimes Mother Nature's luminescent show just doesn't cooperate. But one cruise line has a new fail-safe in place.
Sponsored Content
Nashville's once-modest skyline continues to evolve as its luxury market grows. Lavish hotel properties are added to the landscape while acclaimed chefs stake claim in the robust culinary scene and premier cultural offerings round out the city's repertoire.
Think you need a degree in sailing to enjoy a yachting holiday? Dream Yacht Worldwide, a leader in yacht charters, wants you to relax and enjoy the journey. Newly expanded to include the British Virgin Islands, Martinique, Tahiti and the Seychelles, the "Easy Crewed" offered by Dream Yacht Worldwide also include charter options in Greece and Croatia.