Thirty-six hours. That's the maximum ocean-to-plate time Chef Cory York allows for the fresh fish he serves in his role as chef de cuisine at Orlando's deep blu seafood grille.
A Mississippi native, York began his culinary journey at age 8 helping his grandmother prepare a family favorite: pepperoni rolls. His roots in Southern comfort food are still evident today as York creates dishes based on his "Southern background with a passion for Pan Asian cuisine."
"But I really found my calling when I began working with seafood," says York. "Sustainable shellfish and finfish must be handled with a certain level of care and understanding." That "fresh" philosophy carries to York's home cooking.
"I live in Florida, so I really enjoy having family and friends over to grill a fresh local fish like whole yellowtail snapper," he says, adding that fresh herbs and vegetables are his go-to ingredients.
"My wife loves to grow produce in our small garden. There is a strong sense of satisfaction when finishing a dish with produce you grew yourself, as that is as sustainable as you can get.".
Crab Cakes
Makes 10 3-ounce crab cakes
1 whole egg
1 egg yolk
2 cups mayonnaise
1 tablespoon fresh lemon juice
1 tablespoon Old Bay Seasoning
1 teaspoon chopped chives
1 teaspoon chopped fresh parsley
1 teaspoon Dijon mustard
1 loaf white Pullman bread (available in specialty stores)
½ cup minced onion
2 pounds fresh crabmeat
Fresh lemon wedges, for plating
Combine the egg, egg yolk, mayonnaise, lemon juice, Old Bay, chives, parsley and Dijon mustard in a large mixing bowl. Blend thoroughly. Reserve ⅓ of the mixture in a separate container for plating.
Remove the crust from the white Pullman loaf. Dice the decrusted bread into small pieces. Wearing rubber gloves, incorporate 1 cup of the diced bread into the remaining ⅔ of the dressing. Add minced onion and mix thoroughly.
Drain the crabmeat through a strainer and remove any shell pieces. Be careful not to break apart the crabmeat. Add 1 pound of crabmeat to the bread mixture and fold gently. Add remaining crabmeat and fold again.
Portion the crabmeat mixture into 3-ounce balls and place them on a non-stick baking pan. Bake for 10 minutes at 350 degrees. Serve with remaining mayonnaise dressing and lemon wedges.
Scallop Linguine
Serves 4
3 pounds fresh linguine pasta
1 pound U-10 fresh sea scallops
2 fresh tomatoes, large diced
1 tablespoon chopped fresh garlic
1 cup white wine
8 cups heavy cream
1 pound crimini mushrooms, sliced
1 pound Asiago cheese, shaved
1 pound baby spinach, stems removed
5 leaves fresh basil
Juice from 2 fresh lemons
1 teaspoon coarse ground black pepper
Kosher salt, to taste
Add salt to a pot of water and bring it to a boil. Cook the pasta to al dente. Drain, shock in ice water bath and reserve.
Clean the scallops, removing the muscle, and place them on a paper towel to absorb excess moisture.
Heat a touch of olive oil in a large sauté pan. Sear the scallops on both sides over medium heat until they begin to caramelize, about 3–4 minutes. Remove the scallops from the pan and add tomato and garlic. Deglaze the pan with white wine when the garlic starts to brown. Add the cream and reduce for 3–4 minutes. Add mushrooms and reduce heat to a low simmer. Add ½ of the shaved Asiago cheese. Using a wooden spoon, slowly stir in the spinach. Cook for 2 minutes. Add the basil and lemon juice. Season to taste with salt and pepper. Continue cooking until the sauce coats the back of a spoon. If necessary, add more cheese. Fold in the fresh pasta and remove from heat. Top with the caramelized scallops and remaining cheese and serve family style.
Wyndham Grand Orlando
Resort Bonnet Creek
14651 Chelonia Parkway
Orlando, FL 32821
tel 407 390 2420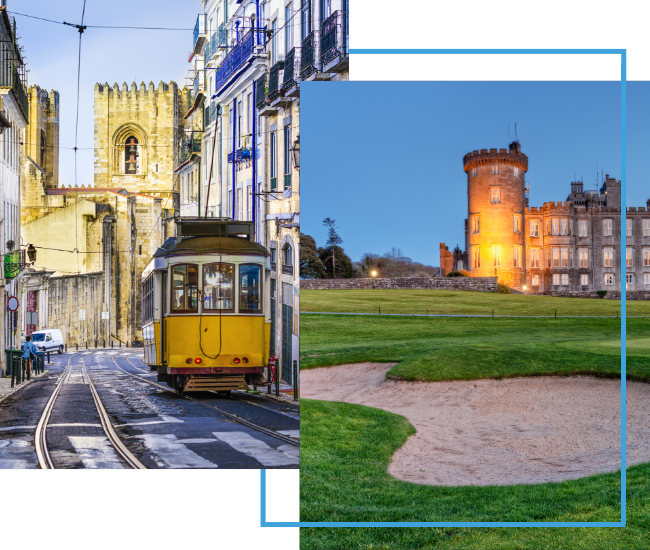 FX Excursions
FX Excursions offers the chance for once-in-a-lifetime experiences in destinations around the world.
Explore Excursions
In addition to intimate settings, smaller staff-to-passenger ratios, and personalized food and beverage options, river cruises have the advantage of providing a deeper dive into a region's culture, food and history. The Rhine, Rhône and Danube in Europe and the Mississippi River and St. Lawrence in North America have much to offer travelers with their itineraries, tying together beloved cities and lesser-known destinations along their routes.
Sponsored Content
From the moment you step onboard Air Tahiti Nui's Tahitian Dreamliner, you will be transported to The Islands of Tahiti. The French Polynesian carrier considered every detail to awaken its passengers' senses, creating the feeling you are already on the Islands while 30,000 feet in the air.
With the holidays right around the corner, travelers are preparing for holiday travels. For those looking for a last-minute getaway filled with holiday cheer, consider Croatia. With a variety of winter activities perfect for travelers and locals alike, the Christmas countdown in Croatia is in full swing. Leading up to Christmas, Advent in Croatia makes it even more worth your while to visit the country with free winter incentives. If you plan on visiting Croatia, here are five cities going all out for the holiday season: