We've all held a conch shell to our ears and listened to the call of the ocean; however, we probably haven't all sampled the mollusk's meat. Conch, a medium- to large-sized sea snail, is commonly found in the warm, shallow waters of Florida, the Gulf of Mexico and throughout the Caribbean.
I first sampled the chewy seafood in the Caribbean. On the near-desolate island of Anegada, part of the British Virgin Islands, I bit into the fried warmth of a golden-brown conch fritter. Skeptical at first, I enjoyed the snack and have since sampled it many times, most recently on an early-summer visit to the Bahamas, where conch is the national food.
The most commonly eaten type, the queen conch, can grow as long as 12 inches and as heavy as five pounds. All parts of a conch are edible, and it is considered a complete protein as well as a rich source of vitamins and minerals.
Countless variations of conch exist — gumbos, fritters, chowders, even burgers. In the Bahamas, conch is king, enjoyed as a snack, a main dish, in salads. Conch chowder, a popular preparation, is mixed with tomatoes, potatoes, sweet peppers, onions, carrots and seasonings. Conch may turn up in your lunch salad, usually raw and marinated, with peppers and onions. Cracked conch is another favorite, battered and sautéed and served with peas and rice. Steamed, fried, curried, creamed and stewed — there's a conch dish for you.
My favorite, the conch fritter, typically combines conch and sweet peppers, onions and tomato paste, deep-fried and served with hot sauce. What's not to love? When I conjure the image of conch fritters, I go back to that first bite. I see a red and white checkered cardboard container with five or six of the fried delights nestled inside. If I close my eyes, I hear the ocean lapping at the shore. It's probably the ease of life on an island I'm yearning for, and conch is most certainly a food that transports me to that ideal. Since my first taste, I've sampled conch as chowder and salad, the Bahamian and Caribbean seasonings bringing the meat to life.
In Grenada, the Dominican Republic and Haiti, lambi is commonly served as a curry or spicy soup. And in Puerto Rico, conch ceviche is marinated in lime juice and served with olive oil, vinegar, garlic, green peppers and onion. Of course, the Caribbean is not the only destination in the world where one can enjoy conch. Around the globe, it appears in even more incarnations. In East Asia, it is typically steamed or stir-fried.
Visit Turks and Caicos, where conch is featured in a soup known as callaloo, for the annual Conch Festival. The restaurant "Conch-e-tition" ranks the best salads, chowders and other specialties from a number of eateries. Other activities at the family-friendly event include conch blowing and quizzes. And, naturally, consuming quite a lot of delicious samples.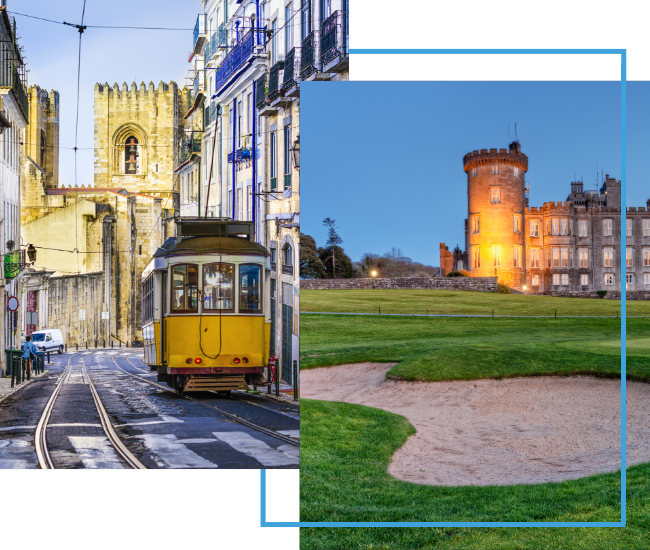 FX Excursions
FX Excursions offers the chance for once-in-a-lifetime experiences in destinations around the world.
Explore Excursions
If fabulous food and beverages are a must-have for any weekend getaway, then look no further than the City of Brotherly Love. Whether your palate has a penchant for vibrant Latin American fare or cozy French cuisine, whether you're an oenophile looking to swirl, sniff and sip your way around the globe or you'd rather sample farm-to-glass cocktails, Philly's got it all this fall. (With the exception of Bolo, which is a short taxi or Uber ride away and definitely worth the trip, the rest of these spots are all within walking distance of each other.)
Sponsored Content
The Islands of Tahiti are among the most beautiful and sought-after vacation destinations in the world. The endless images of overwater bungalows with Bora Bora's majestic peak towering over waters of every shade of blue have an intrinsic pull. But with 118 islands and atolls to explore, there is so much more to this spectacular region of the Pacific.
From Santoríni to Dubai to New York, some hotels just have that "it" factor that draws visitors far and wide. For some hotels it's their proximity to popular landmarks and attractions, for others it's their amenities. But these hotels have something few can claim: a true room with a view.