Chef Rafael Piqueras Bertie studied at the Tourist Management National Institute, a prestigious institution now called Le Cordon Bleu–Peru; earned a master's degree in gastronomy and enology at the Italian Culinary Institute for Foreigners; and in 2002 received an award for best dish of the year at Expovino, a well-regarded international culinary competition.
In 2002, Piqueras' cuisine was featured at the Inter-American Development Bank annual meeting in Milan, and in January 2003, representing Latin America, he was recognized as one of the world's top 12 chefs in the Madrid Fusión II–International Gastronomy Summit.
Piqueras' experience includes stints at Antica Osteria del Teatro in Italy, and at Da Guido, El Celler de Can Roca and El Bulli in Spain. At El Bulli, Piqueras worked with innovative chef Ferrán Adriá, and learned the "froth" technique he introduced in Peru with his "ceviche shot."
Piqueras puts all of that experience to work as the overseer of cuisine at Sonesta Posadas del Inca properties in Lima, Arequipa, Cusco and Puno. And while each Inkafé menu is different, created using products indigenous to each property's location, all reflect Piqueras' distinctive flair.
"All of my experience has initiated a new awareness of Peruvian style, specially Novoandean cuisine," said Piqueras. "In Europe, they are surprised to know that in Peru there is a modern cuisine that is contemporary, elaborate and sophisticated."
---
Pork cheeks with vegetable risotto Serves 4
For the pork cheeks:
8 pork cheeks
1 red onion, diced
2 carrots, diced
2 cups celery, diced
3 1/2 ounces fresh shitake mushrooms
1 bottle red wine
4 1/2 cups chicken stock
1 bouquet garni (fresh peppermint and rosemary)
Olive oil
Salt and pepper, to taste
Season pork cheeks with salt and pepper. Brown both sides of pork cheeks in frying pan coated with olive oil. Remove pork cheeks to a bowl. Wipe frying pan clean. Sauté onion, carrots, celery and mushrooms until they are slightly brown. Return pork cheeks to frying pan. Add red wine. Simmer for one minute. Add chicken stock and bouquet garni. Cover pan and place in 320° F oven for two hours, until soft and tender. Remove pork cheeks from pan and reduce cooking juices by one half. Reserve cooking juices for sauce.
For the vegetable risotto:
1 teaspoon olive oil
2 tablespoons butter
1 white onion, finely chopped
3 cloves garlic, crushed
2 cups arborio rice, uncooked
1 cup white wine
1 cup mixed mushrooms
1 zucchini, finely chopped
1 red pepper, chopped
1 green pepper, chopped
1 carrot, chopped
6 cups chicken stock, warm
1 yellow aji chili, chopped
1 1/2 cup grated parmesan
Combine olive oil and one tablespoon butter in a frying pan. Lightly sauté onion and garlic. Add rice and mix well. Pour in wine and reduce until alcohol is evaporated. Add mushrooms, zucchini, peppers and carrot. Very slowly, add warm chicken stock. When rice is cooked, remove from heat. Add remaining tablespoon butter, chili and parmesan. Mix until creamy. Serve immediately.
For the sauce:
2 cups cooking juices, reserved from pork cheeks
1 teaspoon butter
1 teaspoon curry paste
Fresh rosemary, to garnish
Mix ingredients together in a saucepan over low heat.
PRESENTATION: Place vegetable risotto on a plate. Top with pork cheeks. Spoon sauce over pork cheeks. Garnish with fresh rosemary.
---
Flounder carpaccio with Nikkei vinegar sauce Serves 4
For the flounder:
1 pound flounder filet
Salt and pepper, to taste
Cut flounder filet into thin, sashimi-style slices. Refrigerate.
For the Nikkei vinegar sauce:
1 1/2 cups lemon juice
1/3 cup pickled ginger
1/2 teaspoon cilantro, chopped
1/2 teaspoon peppermint, chopped
1 teaspoon sesame oil
1/2 teaspoon hondashi
1 garlic clove, crushed
1 ice cube
1 teaspoon passion fruit, chopped
1 teaspoon miso
Salt and pepper, to taste
Mix all the ingredients in a bowl. Season with salt and pepper.
PRESENTATION: Season fish filets with salt and pepper. Drizzle with sauce.
---
Lamb ravioli with cilantro sauce Serves 6
For the ravioli dough:
4 cups flour
4 eggs
Liquid cilantro (blend fresh cilantro with water until it resembles creamy pesto), as needed
Combine ingredients until smooth.
For the filling:
1 pound lamb leg, cubed
1 carrot, diced
2 stalks celery, diced
1 onion, diced
2 cups red wine
2 cups water
1 bouquet garni (cilantro, peppermint and laurel)
1 cup grated parmesan
3 egg yolks
Olive oil
Salt and pepper, to taste
Coat a frying pan with olive oil and sauté meat. Add the vegetables and brown. Drain grease. Add red wine. Deglaze to recover all juices. Add water. Bring to boil and add bouquet garni. Cover and put in oven at 320º F until meat is very soft. Remove from oven. Cool. Add egg yolks, parmesan, salt and pepper. Mix well.
For the sauce:
4 1/2 cups cream
2 teaspoons cilantro, chopped
1 tablespoon grated parmesan
1 teaspoon butter
Salt and pepper, to taste
Put cream in saucepan. Add cilantro and parmesan cheese. Season with salt and pepper. Add butter and mix well until the sauce reaches a creamy consistency.
PRESENTATION: Place ravioli on a warm plate. Cover with sauce.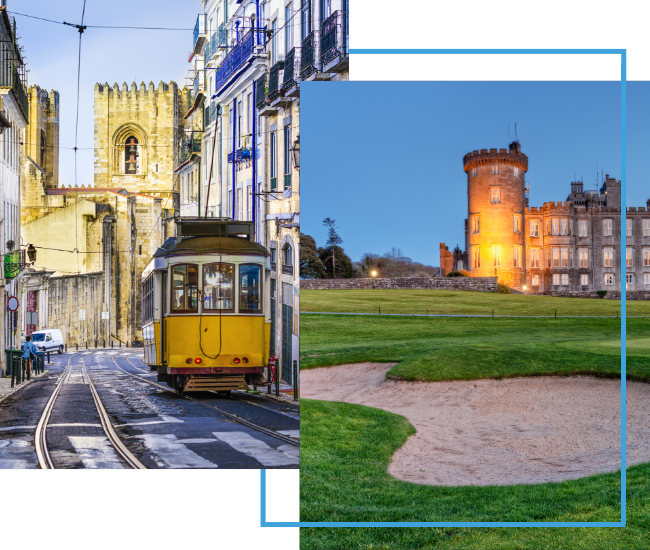 FX Excursions
FX Excursions offers the chance for once-in-a-lifetime experiences in destinations around the world.
Explore Excursions
There's no doubt the northern lights are awe-inspiring and spectacular. Unfortunately, they're also fickle and fleeting, and despite your best-laid plans of checking this item off your bucket list, sometimes Mother Nature's luminescent show just doesn't cooperate. But one cruise line has a new fail-safe in place.
Sponsored Content
IHG Hotels & Resorts is thrilled to announce the launch of a new mobile product feature for members: IHG Wi-Fi Auto Connect. This feature is now available exclusively in the IHG One Rewards mobile app for both iOS and Android users and will automatically connect IHG One Rewards members to WiFi upon arrival at more than 5,000 IHG hotels worldwide — no separate passwords or log-ins needed. This is in addition to the exciting benefits of being an IHG Business Edge member. IHG Business Edge provides small- and medium-sized businesses access to a user-friendly portal that displays comprehensive spending and savings data while providing the convenience of direct booking with a guaranteed discount.
Think you need a degree in sailing to enjoy a yachting holiday? Dream Yacht Worldwide, a leader in yacht charters, wants you to relax and enjoy the journey. Newly expanded to include the British Virgin Islands, Martinique, Tahiti and the Seychelles, the "Easy Crewed" offered by Dream Yacht Worldwide also include charter options in Greece and Croatia.