Greg Lamm's first foray into the kitchen resulted in a tasty fettuccine Alfredo. He was just 10 years old. Nearly two decades later, Lamm still has his very first cookbook — a dog-eared volume of Kids Cooking: A Very Slightly Messy Manual (Klutz Press, 1987). These days, however, he spends his time in a much bigger kitchen as chef de cuisine of Tropica, the Westin Maui Resort and Spa's beachfront dining venue.
Lamm, who grew up in Caldwell, Idaho, is right at home in the Hawaiian Islands. His personal style shines through in dishes that make the most of Hawaii's local ingredients — everything from fresh-from-the-ocean seafood to indigenous herbs and produce.
"I like to take popular flavor combinations and turn them inside out, using unique ingredients and non-traditional preparations," Lamm said. "It gives the food a familiar, approachable feel, but at the same time, gives guests a new look at something they have had before — a refreshing rendition of classic, familiar flavors."
---
Antarctic lobster tail with vanilla butter, vegetable spring roll and tomato-ogo salad Serves 4
For the lobster:
4 3-ounce lobster tails, split
1 tablespoon smoked paprika
1 tablespoon butter, melted
2 ounces water
Salt, to taste
Brush the lobster tails with butter and sprinkle with paprika. Place in an ovensafe pan and add the water. Roast at 400 degrees until cooked completely through (12-15 minutes). Remove from oven and season with a pinch of salt.
For the vanilla butter:
1 cup white wine
1 vanilla bean
1 teaspoon garlic, minced
1/4 cup shallot, chopped
1 cup whipping cream
1 pound butter
Kosher salt, to taste
Split the vanilla bean lengthwise and scrape the inside with the back edge of a knife. Combine the scrapings, pod, wine, garlic and shallot in a saucepan. Simmer until reduced by half. Add the whipping cream and reduce until thick with large bubbles. Whisk in butter a little at a time. Season with kosher salt. Strain.
For the vegetable spring rolls:
1 small head Napa cabbage,
finely shredded
1 small head radicchio, finely
shredded
1 pound shitake mushrooms,
julienned
2 carrots, julienned
1⁄2 onion, julienned
2 tablespoons garlic, minced
1 tablespoon ginger, minced
1 tablespoon lemongrass, minced
3⁄4 cup vegetable oil
2 tablespoons mint, minced
2 tablespoons basil, minced
Kosher salt, to taste
6 lumpia (or eggroll) wrappers
6 eggs
2 tablespoons water
Cornstarch, if necessary
Heat 1⁄4 cup of the vegetable oil in a large sauté pan. When the oil is hot, add the cabbage, radicchio, mushrooms, carrots and onions. Cook on high heat until the mushrooms are soft and the onions are translucent. Add the garlic, ginger and lemongrass. Cook for another 2-3 minutes. Spread the vegetable filling on a cookie sheet and let cool. Add the mint and basil. Season the vegetable mixture to taste. Combine the eggs and water; whisk together to make an egg wash. Place each lumpia wrapper with the points facing directly up and down on a cutting board. Place 1/2 cup of the vegetable filling across each wrapper, parallel to the edge of the cutting board. For each wrapper, fold the corner closest to you over the filling first, then fold in the left and right edges. Brush the final wrapper corner with egg wash and roll up, being sure to fold the ends tight. If necessary, dust the spring rolls with cornstarch to keep them from sticking to each other.
Heat the remaining 1⁄2 cup of vegetable oil in a sauté pan over medium heat. Place the spring rolls in the hot oil, being careful not to splash. Panfry the spring rolls until the wrappers are golden brown. Remove from pan and place on a plate lined with a paper towel. Using a serrated-edge knife to cut 1/4-inch off the end of each spring roll, then cut each on a bias to present.
For the tomato-ogo salad:
1 heirloom tomato, diced
1 tablespoon ogo (Hawaiian
seaweed, or rehydrated hijiki,
available in Asian markets),
chopped
1 ounce Maui (or other sweet)
onion, minced
1 tablespoon basil, minced
1 tablespoon peanut oil
1 tablespoon sesame oil
Red Sea salt, to taste
Combine the tomato, ogo, onion and basil. Heat the peanut and sesame oils in a sauté pan until the oils begin to smoke. Drizzle oil over the tomato-ogo mixture and toss. Season with Red Sea salt.
PRESENTATION: Place a spring roll and a lobster tail on each plate. Top with vanilla butter. Garnish with tomatoogo salad.
---
Chuka soba vegetable stir fry with ponzu broth and tofu croutons Serves 2
1 cup chukka soba noodles
2 tablespoons vegetable oil
4 ounces wild mushrooms, sliced
1 ounce green papaya, julienned
1 ounce carrots, julienned
1 tablespoon garlic, minced
1 tablespoon shallot, minced
Salt, to taste
12 pohole fern shoots (or
substitute "pencil-size"
asparagus spears), blanched
1 ounce beet strings
1 ounce sweet onion, shaved
4 ounces ponzu broth
10 tofu croutons
Bring a pot of water to a boil and add salt. Blanche the soba noodles until they are al dente, approximately 5 minutes. Meanwhile, heat vegetable oil in a sauté pan. Add the mushrooms and noodles. Sauté for 3-4 minutes or until mushrooms have released their liquid. Add green papaya and carrot, sauté for 1-2 minutes. Add the garlic and shallot and stir fry until the shallot is translucent.
For the tofu croutons:
1 cup shoyu (soy sauce)
1⁄2 cup sweet Thai chili sauce
1 tablespoon fresh ginger
3⁄4 cup sesame oil
10 1-inch cubes tofu
1 cup cornstarch
1⁄2 cup vegetable oil
In a bowl, blend the shoyu, chili sauce and ginger. Slowly add the sesame oil and continue to blend. Pour the mixture over the tofu cubes and marinate for 30 minutes. Drain the marinade and coat tofu cubes in the cornstarch. Heat the oil in a sauté pan until a drop of water skips over the surface. Add the tofu and pan fry until golden brown and crispy on all sides. Reserve and keep warm.
For the ponzu broth:
1 cup mirin
1⁄2 cup sake
1 tablespoon kombu (kelp,
available in Japanese markets)
1⁄2 cup shoyu (soy sauce)
2 tablespoons lemon juice
1 tablespoon lime juice
3⁄4 cup sweet Thai chili sauce
1 Hawaiian chile pepper, minced
(or substitute 1⁄2 jalapeno, minced)
Wash the kombu lightly to remove excess salt. Combine the mirin, sake and kombu in a sauce pan and bring to a simmer. Let simmer 5 minutes. Remove from heat. Add the shoyu, lemon juice, lime juice and chili sauce. Add the chile pepper.
PRESENTATION: Place the noodles and mushrooms in a bowl. Top with the blanched pohole fern shoots, beet strings and shaved sweet onion. Pour ponzu broth into the bowl. Place the tofu croutons around the noodles.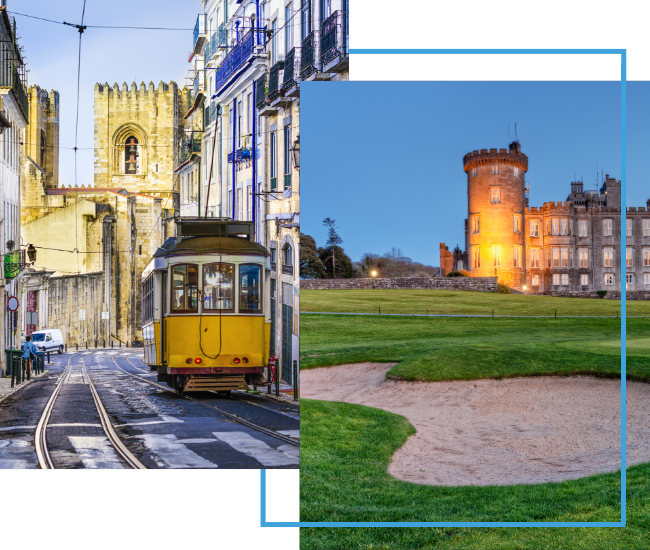 FX Excursions
FX Excursions offers the chance for once-in-a-lifetime experiences in destinations around the world.
Explore Excursions
A new and expanded campus at the Buffalo AKG Art Museum has been completed, reopening this summer and featuring new architecture designed by the architectural office of OMA New York, led by partner Shohei Shigematsu and project architects Lawrence Siu and Paxton Sheldahl, with Cooper Robertson (executive architect). The new expansion includes the Jeffrey E. Gundlach Building and extensive renovations to existing buildings. A $20-million commitment from New York State and Governor Kathy Hochul helped fulfill the expansion's budget and completes the $230 million capital campaign, the largest campaign for a cultural institution in the history of Western New York State.
Sponsored Content
Nashville's once-modest skyline continues to evolve as its luxury market grows. Lavish hotel properties are added to the landscape while acclaimed chefs stake claim in the robust culinary scene and premier cultural offerings round out the city's repertoire.
Ever since opening in 2021, Nobu London Portman Square has served as the focal point for many gatherings, stays and experiences. This fall the hotel's Nobu Bar adds four more reasons to visit with an exciting array of offerings, menus and events.