TELL US ABOUT YOUR EARLIEST COOKING MEMORY.
I'm not really sure which cooking memory actually comes first, however my earliest inspirational memory is of my grandfather cooking Chinese food in an old battered metal wok. You need to keep in mind that my grandfather was of English decent and a tried-and-true New Englander his entire life. I don't think anyone else in the family quite understood why he decided to try and cook Chinese food one day. I remember being fascinated, and thrilled by the experience of flavors until then completely unfamiliar to me. He was very experimental, a trait I believe I inherited from him. By the way, I still have and use the wok.
HOW HAS YOUR COOKING STYLE EVOLVED SINCE YOU STARTED YOUR PROFESSIONAL CAREER?
I've been in restaurant and hotel kitchens since I was 15 and that makes 27 years in total now. My cooking style has evolved constantly during that period. When I first started, I was focused on trying new ingredients. While I still uncover new ones, I'm far more focused on finding new ways to make familiar ingredients exciting. In the past five years, I 've become more focused on sustainable food sources. I see this as more than a change in style, it is an ethically required commitment.
WHICH OF TODAY'S CULINARY TRENDS DO YOU THINK HAVE STAYING POWER?
Trends come and go. After awhile you start to see the cycle of re-birth. Bistro style food has been around for many years and we are now seeing yet another version with the popularity of the gastro-pub. Comfort food with a twist is here to stay.
WHAT IS THE MOST GRATIFYING FEEDBACK FROM A DINER WHO HAS JUST ENJOYED ONE OF YOUR MEALS?
Letters are wonderful, phone calls are nice and compliments are always appreciated. Seeing someone return and order the same dish over and over again is the greatest feedback of all. I make a cucumber soup that is based on a bright green broth and garnished with multiple incarnations of cucumber, a jalapeno-sapote sorbet, grilled hearts of palm and citrus tapioca pearls. There is a couple who dinest at our restaurant almost every weekend they are in town – just to order this dish.
WHAT'S YOUR FAVORITE DISH TO COOK WHEN YOU'RE RELAXING AT HOME?
This is the toughest question to answer because there are so many things I love to cook. Most recently, I've been working my way through a great book of traditional Vietnamese recipes the authors collected during an extended trip through the Vietnamese countryside. More traditionally, I can never quite cook enough home made pasta, gnocchi and pizza, foods my 3-year old has a greater affinity for than some of the spicy dishes you find in Vietnam!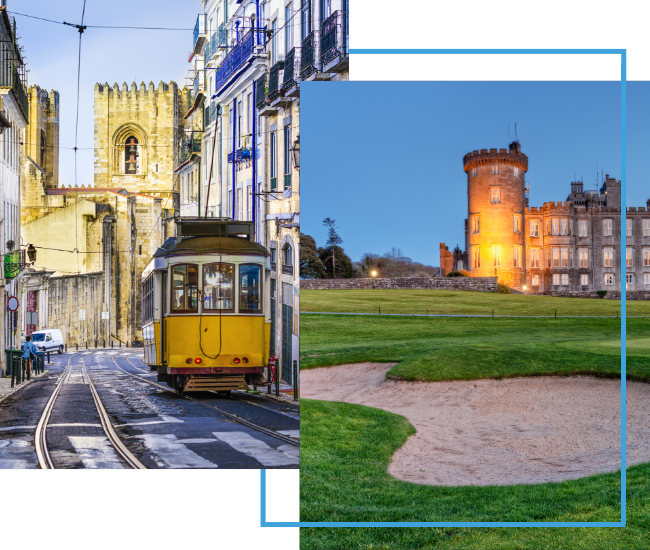 FX Excursions
FX Excursions offers the chance for once-in-a-lifetime experiences in destinations around the world.
Explore Excursions
Pleasant weather, autumn foliage and vibrant flowers are among the many delights awaiting nature lovers at botanical gardens and arboretums across the United States. However, some of these green spaces take on additional color this month and through Halloween when enterprising gardeners, landscape architects, management and other creative minds cast a spell with themed environments running the gamut from spooky to utterly bewitching.
Sponsored Content
The Global Business Travel Association (GBTA) believes business travel is a fundamental force for good and brings the industry together to connect, innovate and set new standards. With members from across the globe, GBTA engages the many voices of business travel to build a collective future, providing a platform for buyers and suppliers to come together, connect with peers, grow their network and shape the future of the industry.
For travelers who love all things autumn, Crystal Springs Resort, New York City's closest destination resort, features special offers and experiences to meet the demands of everyone's fall bucket list. Located only 80 minutes outside New York City in Sussex County, New Jersey, Crystal Springs Resort offers a quick getaway to enjoy fall foliage. Are any of these new offers or experiences on your bucket list?