It's likely you recognize the name behind New York City's hottest new hotel restaurant: Impero Caffè at INNSIDE New York Hotel by Scott Conant. Conant appears as a regular judge on Food Network's Chopped and has been seen on Good Morning America, The Chew and many other shows. His newest culinary outpost in the Big Apple's NoMad is a relaxed spot for all-day dining serving a variety of antipasti and housemade pastas.
A Culinary Institute of America graduate, Conant made a name for himself while running the famed il Toscanaccio and City Eatery before opening L'Impero in 2002, which won a 3-star review from The New York Times. It was only up from there for the celebrity chef.
Following the success of L'Impero came Alto in midtown Manhattan, Scarpetta in Las Vegas and Miami, and D.O.C.G. Enoteca at The Cosmopolitan Las Vegas. His SC Culinary Suite, a private loft in SoHo, allows Conant to interact directly with guests through private dinners, cocktail parties and cooking demos. A signature Conant menu is available at the American Express Centurion Lounge at Las Vegas' McCarran International Airport. Learn more about his signature dishes in his three cookbooks: New Italian Cooking, Bold Italian and The Scarpetta Cookbook.
Conant's philosophy endures through every dish he prepares: Savor the pure pleasure of food, down to its last taste.
WHAT THREE GO-TO INGREDIENTS ARE ALWAYS IN YOUR HOME KITCHEN? It's so hard to say … but if I were pressed, extra-virgin olive oil, crushed red pepper and chicken bones for stock or sauce. You can make so much from those items.
WHAT'S YOUR FAVORITE SEASON FOR COOKING, AND WHY? One of the things about being in the Northeast is the changing of the seasons that shapes the experience of cooking. Spring, in particular, has such a great opportunity for fresh, bright, interesting flavors and textures that are both main items and accompaniments for other products or proteins. The optimism of spring has to be my favorite. It's truly a reset, a starting-over point.
ASIDE FROM YOUR CURRENT POSITION, WHAT'S THE BEST JOB YOU'VE EVER HAD? My first job afforded me the luxury of seeing things for the first time. That view, that opportunity to see things I'd never experienced before was a truly remarkable and exciting time. It created a foundation of appreciation that has lasted my entire career thus far.
WHAT'S THE FIRST MEAL YOU EVER COOKED? At home, it had to be a seared halibut that I had seen on a show. It was ambitious at the time!
IMPERO CAFFÉ
INNSIDE New York Hotel
132 W. 27th St. New York, NY 10001
tel 212 951 1000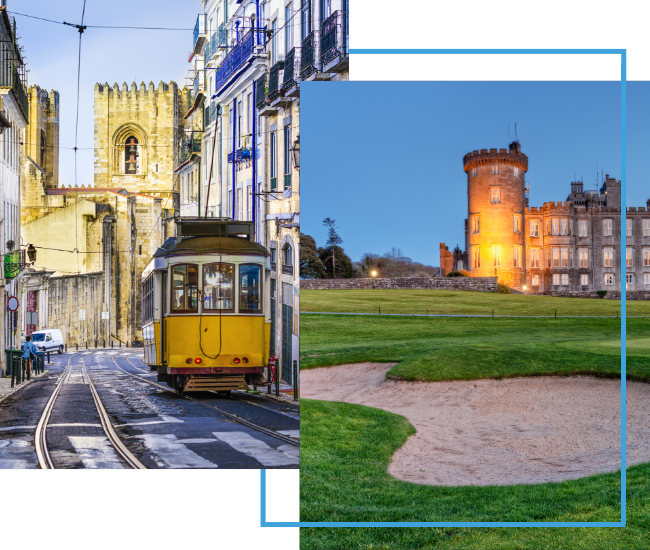 FX Excursions
FX Excursions offers the chance for once-in-a-lifetime experiences in destinations around the world.
Explore Excursions
Think of Tokyo and your mind may wander to the neon signs and bustling crowds of Shibuya and Shinjuku, or the tranquility of the Meiji Jingu shrine, but this huge city offers much to those who explore away from the main tourist areas.
Sponsored Content
Experience the life-changing destination of Greece by exploring its island gems in the Ionian Sea. Scattered off the western coastline of Central Greece, to the south of Peloponnese, the Ionian Islands are an island group comprising large and small islands.
Automotive museums of all sizes will always capture the imaginations of car and racing aficionados. However, the best deliver a lot of substance beyond the machine itself. Some place an emphasis on science and technology or history, while others display iconic cars from film and television. Museums established and operated by the world's top automakers (think Mercedes, BMW, Audi and Porsche in Germany, and Toyota, Honda and Nissan in Japan) have built-in followings.