¡Ajuua! Award-winning chef Guy Santoro brings new flavor to The St. Regis Mexico City. The owner of three distinguished restaurants,
Santoro has developed a culinary style which reflects his 25 years of international fine-dining experience, adding a touch of panache to the hotel's signature eatery, Diana.
Santoro's accolades include being named Chef of the Year by InterContinental Hotels of the Americas and receiving the Key of Progress, presented by AMAIT, a hospitality association based in Mexico. The Key of Progress is awarded to the most outstanding members of the hospitality industry.
[Note to readers: You will need a good food scale to follow Chef Santoro's recipes.]
Sea bass with green sauce, thin slices of asparagus and organic cherry tomatoes Serves 10
For the sea bass:
10 6-ounce sea bass fillets
5 tablespoons olive oil
Salt, to taste
Ground white pepper, to taste
Season both sides of the sea bass fillets with salt and pepper. Heat the olive oil in a cast-iron frying pan. Place the fillets, skin side down, into the pan and cook the fish about three-quarters of the way through. Flip and continue cooking over low heat to desired doneness.
For the green sauce:
3.5 ounces baby spinach
17.5 ounces green tomatoes
3.5 ounces green onion
3.5 ounces poblano pepper, seeds removed
½ cup water
Salt, to taste
Pepper, to taste
1 ounce butter
In a blender, combine spinach, green tomatoes, onion, poblano pepper and water. Blend until smooth. Season to taste with salt and pepper. Transfer the mixture to a saucepan. Heat at a medium temperature. Add butter and stir until it is melted and combined.
For the asparagus:
40 spears asparagus, peeled and cleaned
Coarse salt, to taste
Ground pepper, to taste
¼ cup olive oil
Tie the asparagus into 10 bundles of four spears each. Place the spears into a saucepan of salted, boiling water. Cook to desired doneness. Remove the bundles from the saucepan and blanch in ice water. Untie the bundles and split each spear in half lengthwise. Place the halved spears onto a sheet pan and season with coarse salt and pepper. Drizzle with olive oil. Just prior to serving, heat the asparagus in a 350-degree oven for about 5 minutes.
For the garnish:
7 ounces organic cherry tomatoes, halved
Extra virgin olive oil
Herb sprouts
Heat the olive oil in a sauté pan. Add the halved cherry tomatoes and cook
for about 5 minutes.
Presentation: Place eight asparagus spear halves onto each of 10 plates. Top the asparagus with a sea bass fillet. Drizzle with green sauce.
Garnish with sautéed organic cherry tomatoes, extra virgin olive oil and herb sprouts.
Seafood ceviche and tropical fruit, guacamole and cilantro sauce
Serves 10
For the ceviche:
1 bay leaf
1 clove garlic, chopped
10.5 ounces U15 shrimp, cleaned
7 ounces red snapper, cleaned
7 ounces sea scallops, cleaned
3.5 ounces pineapple, peeled and chopped
5.3 ounces papaya, peeled and chopped
3.5 ounces mango, peeled and chopped
4.5 ounces onion, chopped
Bring a saucepan of water to a boil. Add the bay leaf and garlic. Add the shrimp and blanch for 15 seconds. Remove the shrimp from the water.
Cool. Dice the red snapper and sea scallops. Combine the seafood in a bowl with the pineapple, papaya, mango, onion, serrano pepper and
cilantro. Add the lemon juice. Season the mixture with salt and pepper.Toss with olive oil.
For the cilantro sauce:
1.8 ounces cilantro, chopped
7 tablespoons olive oil
1 pinch salt
1 pinch ground white pepper
In a blender, combine the cilantro and olive oil. Season the mixture with salt and pepper.
For the guacamole:
7 ounces avocado
1 ounce onion, chopped
1 ounce serrano pepper, finely diced
1 teaspoon lime juice
1 ounce cilantro, finely chopped
3 pinches salt
2 pinches ground white pepper
Peel the avocado and remove the pit. Mash the avocado. Mix in the cilantro, onion, serrano pepper and lime juice. Season to taste with
salt and pepper.
For the garnish:
10 multicolored tortillas
4 radishes, sliced
1 purple onion, sliced into rings
Balsamic vinegar
Cut the multicolored tortillas into small triangles and fry them at 350 degrees. Remove from fryer and drain on absorbent paper.
Presentation: Place a 4-inch ring into the middle of each plate. Spread a spoonful of guacamole into the bottom of each ring. Top with ceviche, spreading it firmly and evenly. Remove the ring. Garnish with tortilla triangles, sliced radish and onion rings. Drizzle cilantro sauce
around the plate. Finish with droplets of balsamic vinegar.
Paseo de la Reforma 439
Mexico City, Mexico
tel 52 55 5228 1818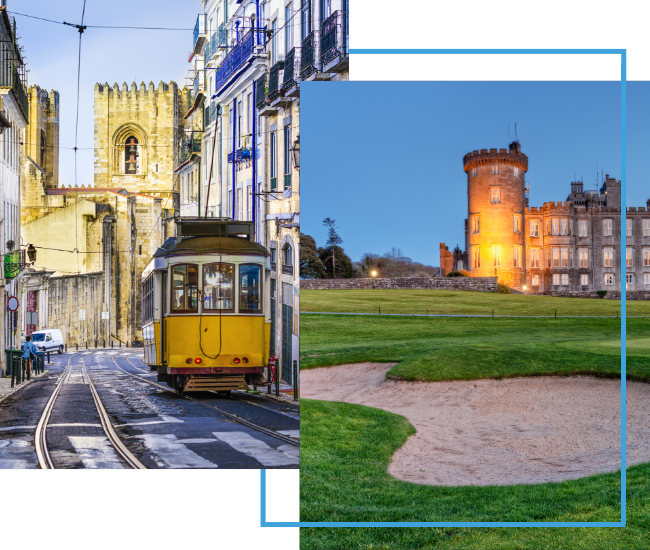 FX Excursions
FX Excursions offers the chance for once-in-a-lifetime experiences in destinations around the world.
Explore Excursions
Pleasant weather, autumn foliage and vibrant flowers are among the many delights awaiting nature lovers at botanical gardens and arboretums across the United States. However, some of these green spaces take on additional color this month and through Halloween when enterprising gardeners, landscape architects, management and other creative minds cast a spell with themed environments running the gamut from spooky to utterly bewitching.
Sponsored Content
Nashville's once-modest skyline continues to evolve as its luxury market grows. Lavish hotel properties are added to the landscape while acclaimed chefs stake claim in the robust culinary scene and premier cultural offerings round out the city's repertoire.
For travelers who love all things autumn, Crystal Springs Resort, New York City's closest destination resort, features special offers and experiences to meet the demands of everyone's fall bucket list. Located only 80 minutes outside New York City in Sussex County, New Jersey, Crystal Springs Resort offers a quick getaway to enjoy fall foliage. Are any of these new offers or experiences on your bucket list?